GNRC Board 2019 – 2021
The GNRC Board now operates under its newly implemented constitution. The two Co-Chairs, Secretary, Region Representative, Diversity Representative and Media Co-Ordinator were elected by its members at the Mexico Assembly in September 2022. The Treasurer position was later co-opted on October 2022 by the current Board.
You may find the previous Boards here: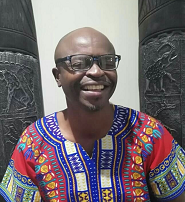 Africa
Dumisani Dube is the Board member representing Africa and Treasurer of the GNRC Board.  A Zimbabwean living in South Africa, he is the founder and Director of Dialogues for Change, a non-profit organization that seeks to facilitate dialogue between religious leaders and sexual minorities.  As a Christian and a human rights activist, Dumisani has been passionately involved in LGBTI activism for more than twenty years.  He began working for an LGBTI organization in Zimbabwe in 1998, and has a wide range of experience in campaigning for LGBTI rights in different settings, both religious and secular.
Dumisani is actively involved in issues of HIV/AIDS within the LGBTI and MSM (men who have sex with men) sectors.  Currently he is involved in training NGOs and religious sectors on the protection of Sexual Minority Refugees and the prevention of sexual and gender-based violence (SGBV).  Although the South African constitution has officially decriminalized same-sex relationships, many members of the LGBTI community continue to suffer from acts of violence, including rape, sexual abuse, and blackmail.  Dumisani is also a communications and advocacy consultant, working to improve media coverage of LGBTI issues, which can be very negative and destructive in both Zimbabwe and South Africa.
In addition, Dumisani leads the Holy Trinity Catholic Church LGBTI ministry at the parish he attends in Johannesburg.  He spoke about this experience in an interview he gave in 2019 for the Grant Me Justice project of the GNRC.
*Men who have sex with men.
** Sexual Gender Based Violence
Dumisani Dube on action:
"I am gay and I am Catholic.  I am sure I was born gay.  I always knew there was something different about me.  I am very lucky that I always was in parishes which are very progressive.  In our parish in Johannesburg there is an LGBTI ministry, which I lead.  At first, it was difficult as a leader because my telephone number was published in a leaflet in the church.  Some people called me and accused me of promoting satanism and abomination in the church.  I tried to see it as a proof of perseverance and patience.  I tried to think: 'Forgive them, Lord, because they don't know what they are doing.' "
"After we started to engage in dialogue, some people have come to understand, have come to accept the LGBTI community.  Some people have even recommended our group to others, some even to their own children, because they have seen how we are and how we work." (Dumisani contribution in the Grant me Justice campaign)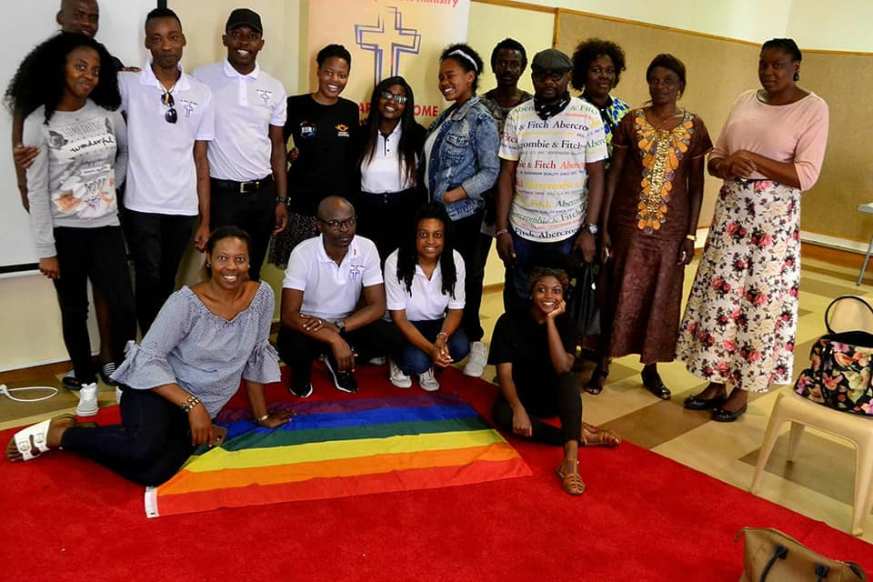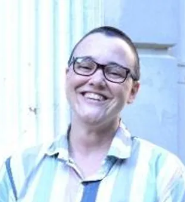 Diversity
Cris Serra was born in Rio de Janeiro, Brazil, in 1974. In 2008, she arrived at Diversidade Católica ("Catholic Diversity"), the first Brazilian Catholic LGBTQI+ group, which had been recently created, in the year before. For six years, she moderated the group's blog and social media and helped organize the public events they promoted. One of them was a one-day conference that took place during WYD 2013 in Rio de Janeiro – which was also attended by the Equally Blessed coalition's pilgrims coming from the USA.
The next year, Cris helped organize another one-day conference, the 1st National Meeting of LGBT Catholics, again in Rio de Janeiro. The meeting brought together members of three already existing Brazilian LGBTQI+ Catholic groups, plus four other new groups. The participants joined forces to create a national network, the Rede Nacional de Grupos Católicos LGBT ("National Network of LGBT Catholic Groups").
In 2017, Cris joined the committee organizing the 2nd National Meeting of LGBTI+ Catholics. The meeting was to take place in the city of São Paulo in June 2018, bringing together representatives of now fifteen existing Brazilian Catholic LGBTQI+ groups, plus the founders of two other groups that would arise soon after. At that meeting, the Rede Nacional de Grupos Católicos LGBT gained its constitution and a seven-member coordination team.
On that occasion, Cris was elected to that Rede Nacional's first coordination team, as both the Brazilian Southeast's representative and national coordinator, for the 2018-2020 term. The 3rd National Meeting had originally been scheduled for June 2020. However, due to the COVID-19 pandemic, the network's then 22 member communities decided to postpone it to November 2021 and to extend that coordination team's term until then.
As a member of the Rede Nacional's first coordination team, Cris has collaborated with several projects, which include the creation of the network's website. With two fellow coordinators, she edited an e-book entitled "Testemunhos da Diversidade" ("Testimonies of Diversity") with a collection of "stories of love, faith and communion" by members of the communities that make up the Rede Nacional de Grupos Católicos LGBT. She also helped create Núcleo Madalenas, a group aiming to address the issue of gender diversity in the network through attention to LBQ women and non-binary people.
As a non-binary Latin American person, in December 2020 Cris joined the GNRC Board as Diversity Representative.
Cris Serra worked as a translator from 1996 to 2014 and has worked as a clinical psychologist since 2004. In 2015, she began researching gender and religion with an anthropological approach. Her master's research gave rise to a book on the strategies used by the LGBTQI+ Brazilian Catholic groups to stay in the Church, published in 2019. Now, for her doctorate, she is researching the Brazilian movements of LGBTQI + Christians and Christian feminists, in the context of the rise of an extreme right government and the intensification of a moral crusade against the so-called "gender ideology" and human rights in general.
Cris Serra on action:
"The pierced Heart of Christ, surrounded and wounded by the crown of thorns, invites us to be in the world, like Christ, also with our hearts pierced by the pain of our sisters and brothers; and, like Christ, with our hearts on fire with a Love that calls us to responsibility and work and care for our sisters and brothers. The Sacred Heart calls us to commitment and to let ourselves be guided by this fire of Love in our decisions, in the certainty that the heart that was broken on the Cross "continues to beat, already resurrected"" (Cris Serra, The Feast of Pierced Heart of Chris)
More information and sources about Cris Serra
LGBT+ Catholics from Latin America gather to remind that "when Pentecost day came round, they had all met together"
Cris Serra interview about the CDF Responsum (March, 2021) on YouTube
Biography Date: November 2020
————————-
GNRC Board July 2019 – September 2022
Ruby Almeida – Co-chair and Womyns Representative
Christopher Vella – Co-chair and Sexual Diversity Representative
Dumisani Dube – Treasurer and Africa Representative
Marianne Duddy-Burke – Secretary and North America Representative
Antonio Ortiz – Media Coordinator and Latin America Representative
Eva Callueng – Asia Pacific Representative
Anna De Carvalho – Europe Representative
Cris Serra – Gender Diversity Representative
GNRC Board December 2017 – June 2019
Ruby Almeida – Co-chair and Sexual-Gender Diversity Representative
Christopher Vella – Co-chair and Europe Representative
Brian Okollan – Treasurer and Africa Representative
Benjamin Oh – Secretary and Asia-Pacific Representative
Fernando González – Media Coordinator and Latin America Representative
Andrea Rubera – Legal Coordinator and Parents Representative
Francis DeBernardo – North America Representative
Joseanne Peregin – Allies Representative
Joanita Ssenfuka – Womyns Representative
GNRC Steering Committee October 2015 – November 2017
Ruby Almeida – Co-chair and Womyns Representative
Michael Brinkschroeder – Co-chair and Europe Representative
Christopher Vella – Treasurer and Gender-Sexual Diversity Representative
Benjamin Oh – Asia Pacific America Representative
Fernando González – Media Coordinator and Latin America Representative
Joseanne Peregin – Allies Representative
Eros Shaw – Youth Representative
Francis DeBernardo – North America Representative
Pilot Mthambo – Africa Representative