The Theological committee seeks to reflect on theological, religious and spiritual issues and dynamics that are pertinent to the LGBTI community, by embedding them in a holistic approach. The committee has been operating for the last year and meets regularly once a month. Currently we are working on a document that explains our philosophy and modus operandi, as well as on a thelogical reflection on same-sex blessings. The members of the committee are: Tyrone Grima, Mary Hunt, James Alison, Susanne Birke, Martin Pendergast and Edward Dooley.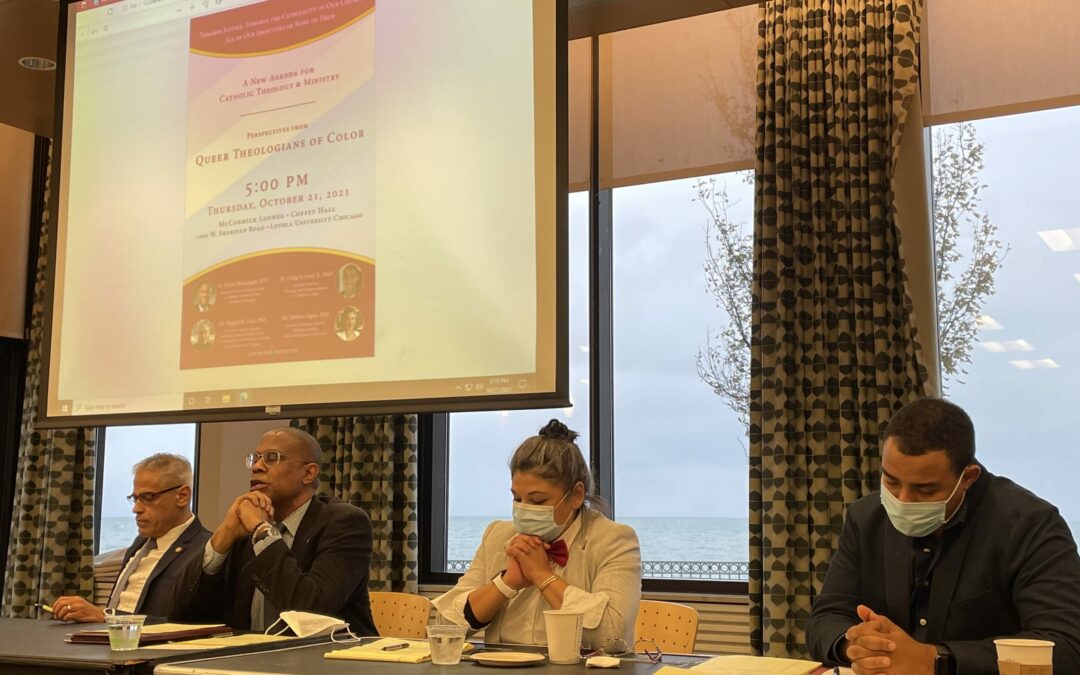 Queer Catholic Theologians of Color Offer "A New Agenda for Catholic Theology and Ministry" A group of LGBTIQ+...
read more
Support us as the Global Voice of LGBTiQ Catholics
Would you or your Rainbow Catholic group be interested in
Being part of our community?