When Pope Francis announced an extraordinary global bishop's synod on the family, he also inspired LGBT Catholics and their families to organize themselves on a global level. The GNRC originated in Rome, Italy, on October 3, 2014, by a group of LGBT+ Catholic and ally leaders who had gathered there for "Ways of Love" – an international theological conference on LGBT people and the Church which was organized by the European Forum of LGBT Christian Groups.
One year later, the GNRC was founded in Rome in October 2015 by more than twenty LGBT+ communities from all over the world. After two years of hard work, GNRC was legally established in December 2017, when 32 groups formally ratified and adopted its Constitution and Internal Regulations in Munich- Dachau. Since then, GNRC has worked to increase its capacity, add new members and keep working for full LGBTIQ inclusion in the Catholic Church, which includes three extraordinary Assemblies – Rome (Italy, 2015), Dachau (Germany, 2017) and Chicago (USA, 2019) – and an oncoming Assembly in Mexico City (Mexico, 2022). Today GNRC comprises 45 member groups and 6 Associate members from around the world.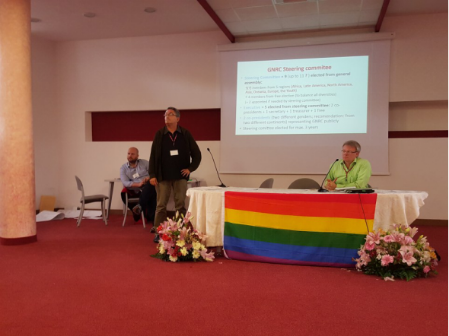 2014
Rome Italy. First Part of the Ways of Love International Conference
2015
Rome Italy. Second Part of the Ways of Love International Conference
Inaugural Assembly
More than 80 people from almost 30 nations
Election of a Steering Committee (SC) of ten representatives from around the world
2017
Dachau, Germany. Second Assembly
The legal establishment of the GNRC with 32 founding Member Groups and one Associate member
Approval of the Internal Constitution and Regulations
Election of the First Board of the GNRC (2017 – 2019)
Creation of Management Committees and Teams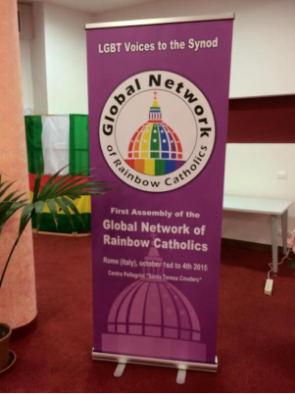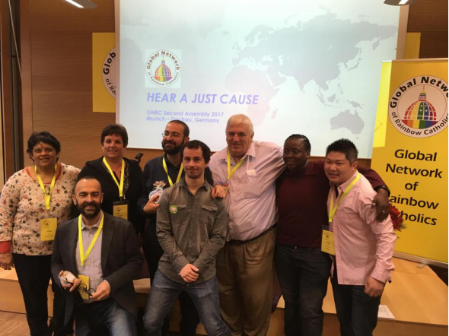 2018
Launch of the Grant Me Justice Campaign.
LGBT + discrimination and criminalization and the impact of the Catholic Church within this reality.
Incorporation of 3 new communities to the network
2019
Chicago, USA. Third Assembly
Regional pre-conferences
Thematic Workshops on Mission, Visibility, Justice, Capacity, Spirituality and Network Extension
Election of the New Board (2019 – 2021)
Incorporation of 10 new communities to the network
2020
Online Assembly
Financial and Activity Report
Election of new representatives for Latin America and Diversity
Presentation of the Research Report on Lay Catholic LGB Discrimination