This is a summary of Catholic LGBTI News from South America. We receive constantly more News for this section so check it weekly for updates.
AUGUST 2016
Colombia: The repercussion of the Church intervention in Educational Policies about Sexual Orientation and Gender Identity issues are profound. A direct meeting, between the Bishops of the Episcopal Conference and the Colombia´s President Juan Manuel Santos, concluded with a Press Conference where the President declared that the State would not support anything related to "Gender Ideology". So some Bishops feel empowered, by this recent and dangerous speech. Fidel Ramirez from Otras Ovejas (Other Sheeps) and project DeGenerando, declares "Sadly, the common link is a great lack of mercy and a lot of prejudice, especially after Pope Francis´ mentions of Gender Teachings on Schools, which reflects that our previous concerns of their negative impact just can´t be underestimated". Check a detailed article about this issue from Bondings 2.0 (courtesy of New Ways Ministry).
JUNE 2016
Chile: The statement of Bishop Juan Ignacio González from San Bernardo County in Chile, during a TV interview on June 15 and only 3 days after the Orlando Shooting attacks, "you may understand that this kind of Legislation what they do is to corrupt more the social structure of our nation", when referring to Equal Marriage social discussion, generated a lot of media noise and also the reaction from many LGBTI advocacy groups. Even if this is not the first time that Bishop González makes agressive statements over the LGBTI community, his words "create a strong impact on many LGBTI Chilean Catholics" declares Cecilia Ramirez, Director of PADIS+ (Pastoral de la Diversidad Sexual).
APRIL 2016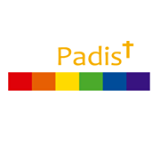 Chili: By the end of April PADIS+, the Chilean Catholic LGB group under the sponsorship of the Society of Jesus, had its annual meeting at the CVX-CLC House. There the LGB members and their families had the chance to share their inner feelings and thoughts of being part of a family where sexual diversity and faith are mixed in a common living experience. For many members of the group this is one of the most significant milestones during the year as they can see their own dreams, fears, doubts and Joys through the eyes of their beloved ones.