Welcome to the GNRC Website!
Latest News and Articles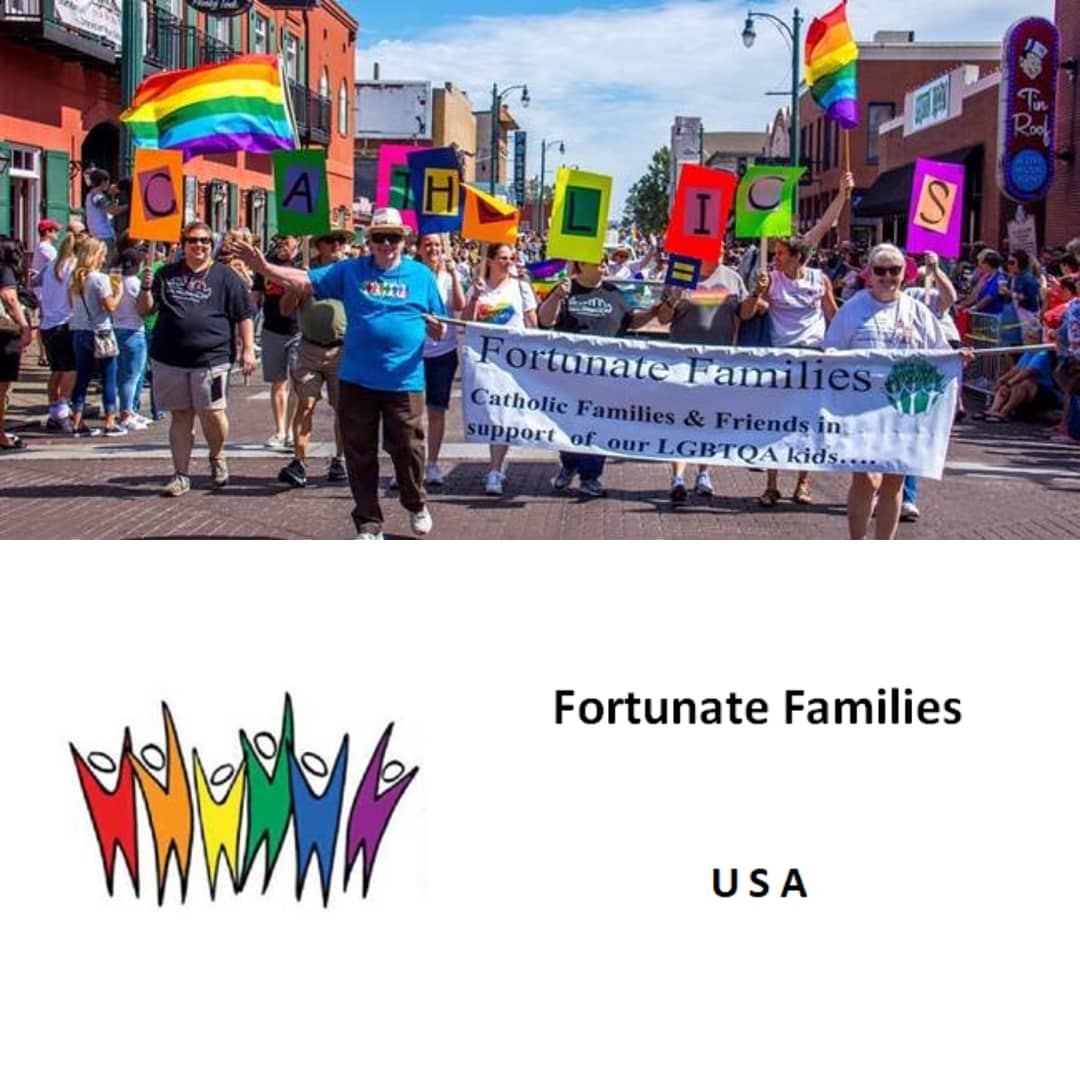 February, 2020. Catholics Parents´ Group of LGBT+ Children. There are many stories behind LGBTI people and their families in the Church. Did you know that there are more than twenty Catholic parents´groups of LGBT+ people? Here you can find a sample list of those who are GNRC members or allies worldwide.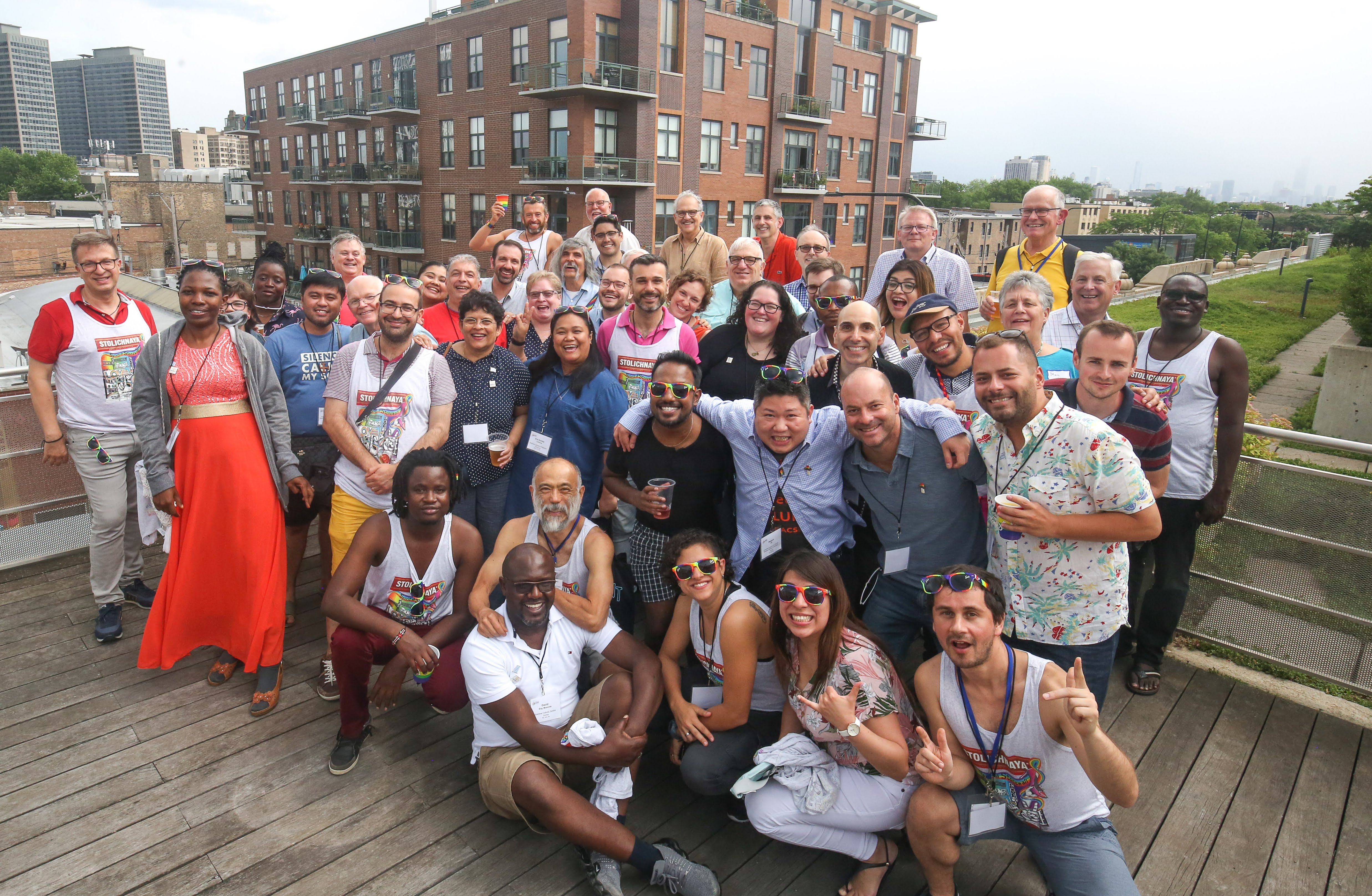 January, 2020. GNRC Third Assembly Work Summary. Find all the agenda activities, regional pre-conferences, workshops work that will guide our future agenda, speeches presented by the guest theologitians, Official Album, statistics plus the greetings and the impressions from the delegates.
Chinese / English / Español / French / Portugués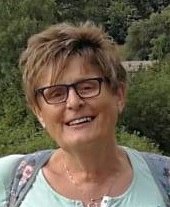 November, 2019. A Critique – Male and female He created them: towards a path of dialogue on the question of gender theory in education, Congregation for Catholic Education. Claire Jenkins aim us to inspire and encourage the Church to reflect on its position concerning these matters in the light of scientific and sociological understandings – the critique responds to the invitation for dialogue.
English / Español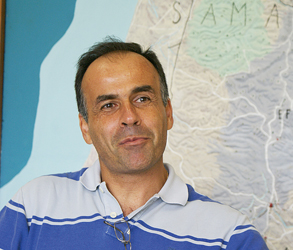 October, 2019. The Biblical Account of Creation: Between Fundamentalism and LGBT population. Fr Luis Correa Lima sj invite us to reflect about the reading of the sacred texts in adifferent way, freeing them from the dilemma "either you believe or you think."
English / Español / French / Portugues
October, 2019. GNRC Pride Album 2019. Thanks to everybody who shared their pics with us thru the different Pride celebrations worldwide from February to September 2019.If you or your community has a contribution for this Album, please send it to media@gnrcatholics.org
3rd 

Assembly

 of the Global Network of Rainbow Catholics
October, 2019. Bryan N. Massingale gave an inspiring speech that has made a lot of eco among the LGBT Catholic community and social Media. Let´s review how is it to be Proud about your origins and the Gift´s that God give us in::
Available on English, Spanish, French, Italian and Portuguese.
October, 2019. Miguel H. Diaz said I´m Proud and Prophetic in Chicago. Miguel was also present in both the GNRC Third Assembly and the conjoint activities we held during the 50th Anniversary of Dignity USA:
Available on English, Spanish, French, Italian and Portuguese.
September, 2019. Mary E. Hunt speeches during the Third Assembly of the Global Network of Rainbow Catholics. Mary taught us in three instances what it was to be truly proud and prophetic:
Available on English, Spanish, French, Italian and Portuguese.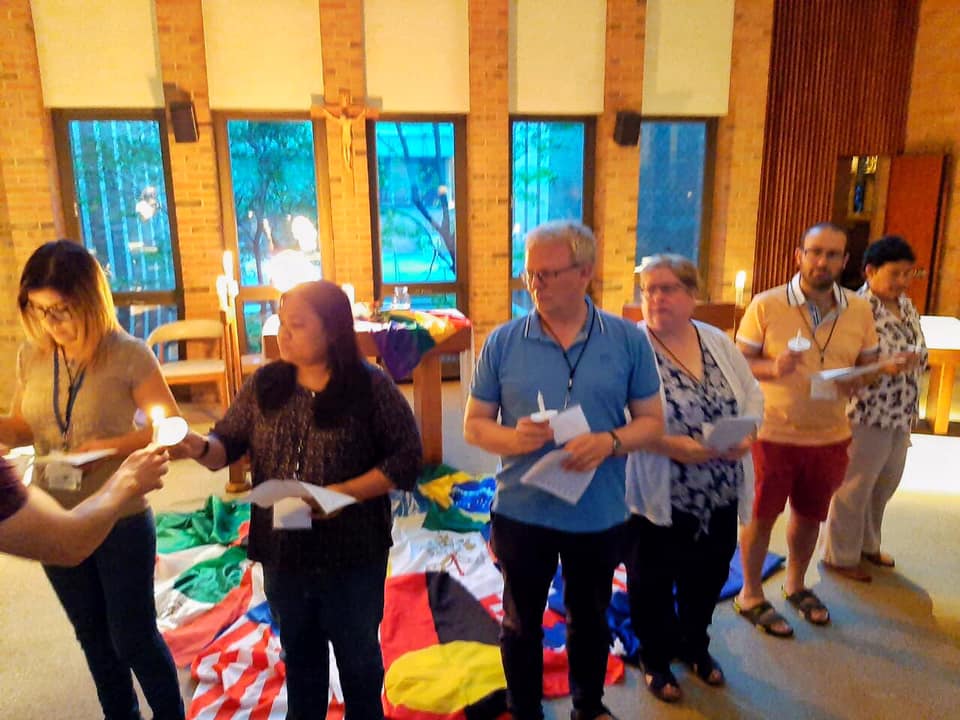 August, 2019. The GNRC announces its New Board, Co-chairs and Officials. We are happy to announce that a new Board was elected on July 4th for the period of 2019-2021 by our members delegates during the end of our Third Assembly plenary session. Five regional and two gender/sexual diversity representatives will from now on direct and manage the different projects and committees that structure the GNRC.
Chinese / English / Español / French / German / Portugues
Latest Contents: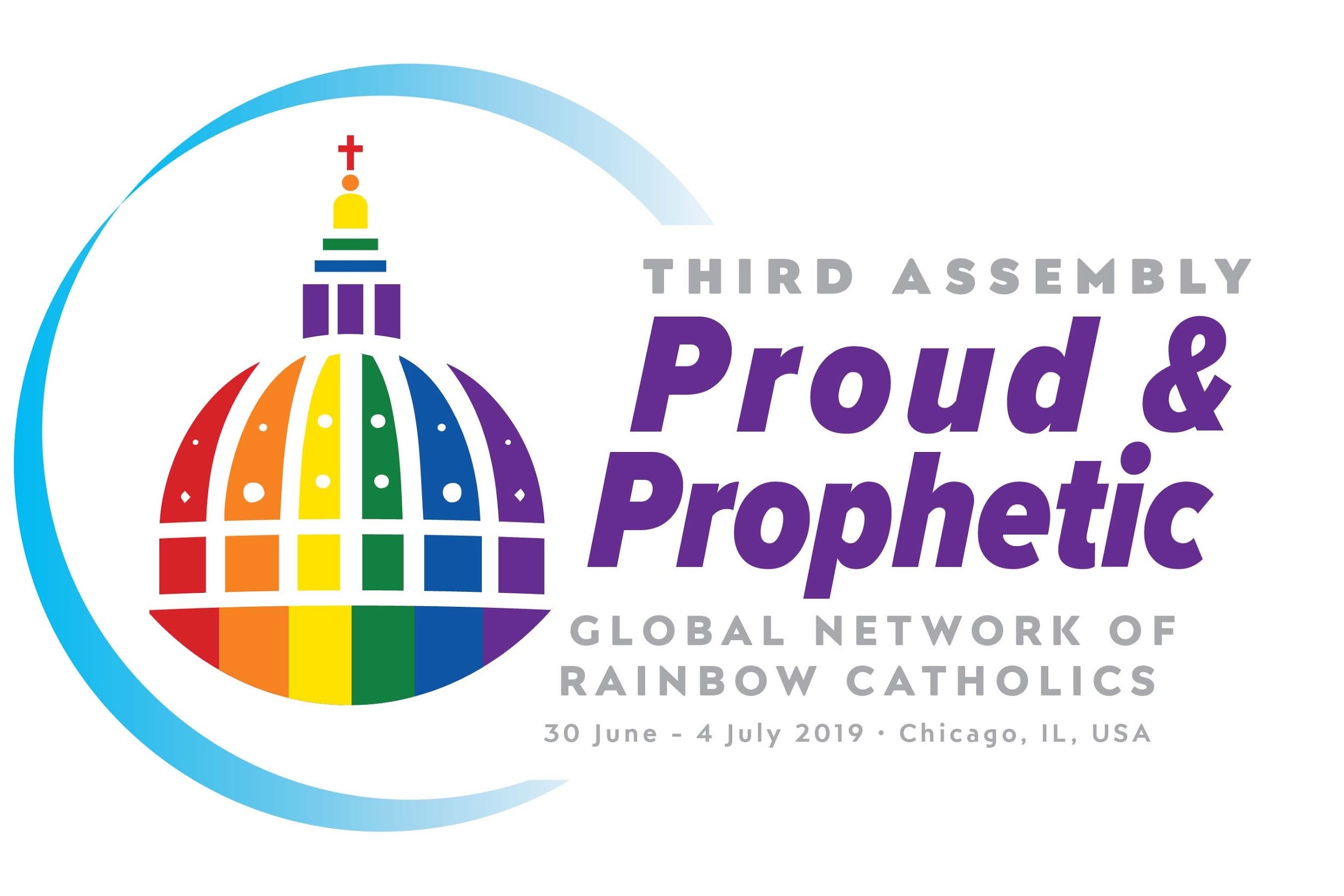 July, 2019. The General Asembly has just began! Follow each activity in our timeline Sunday: Pre-conferences for Africa, Asia, Europe and Latinamerica / Monday: End of Regional Pre-conferences and 1st Plennay Session / Tuesday: 2nd Plennary Session and Workshops / Wednesday: End of Workshops and Board Elections/ Thursday: Regional Panel in LGBTI Catholics issues. English / Español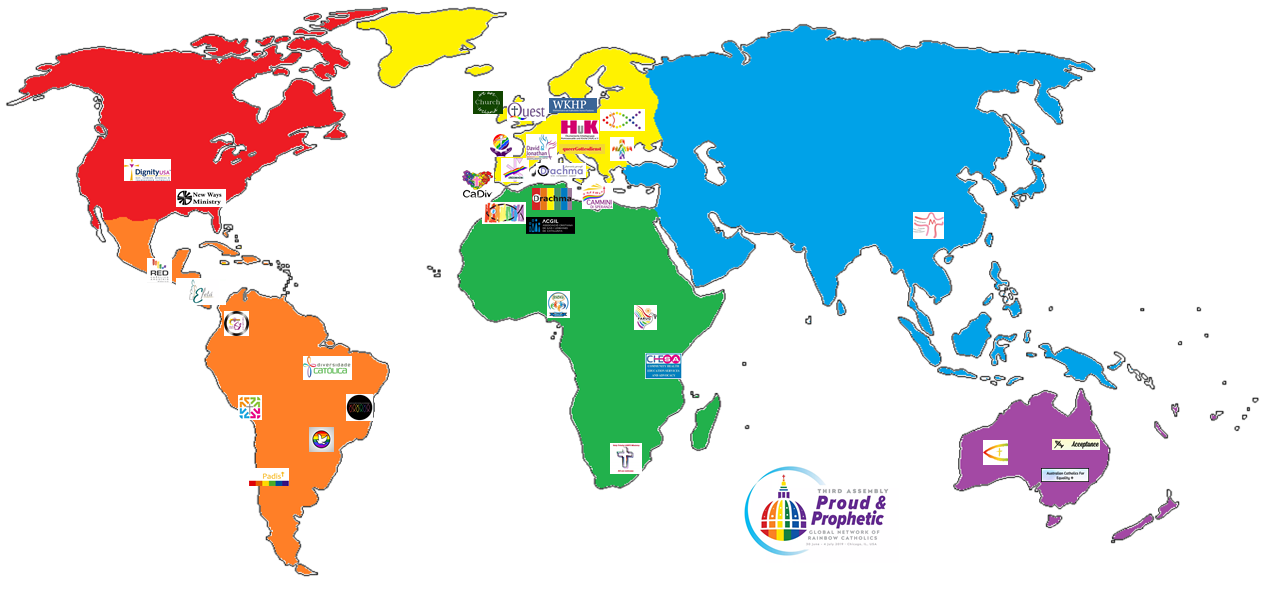 June, 2019. Two new LGBTI  Communities joined the GNRC. Let´s wellcome our two new GNRC members from Spain: Associació Cristiana de Gais i Lesbianes de Catalunya (Barcelona) and Crismhom Comunidad (Madrid).
June, 2019. Grant Me Justice has been updated! Find the individual testimonies from all over the world – which are part of the Grant Me Justice Exhibition – in English, Spanish, Portuguese and German.
The Third Assembly is coming and it´s very important to be aknowledged of the local situation of LGBTI criminalization and how the Church can help to make a change.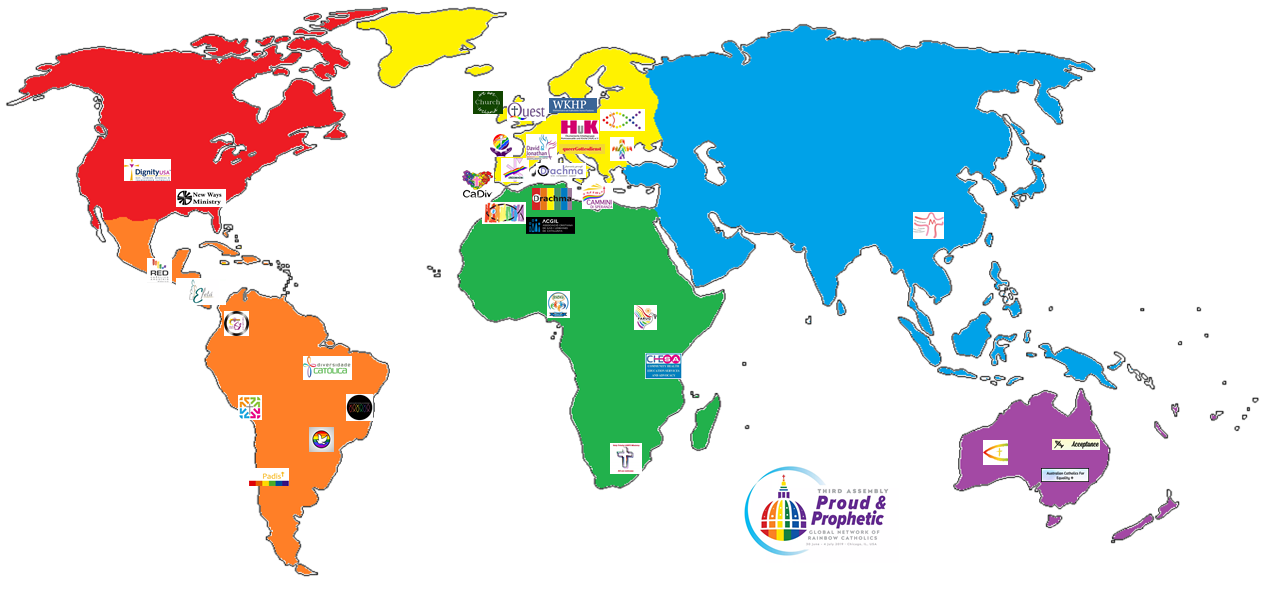 May, 2019. Three new LGBTI  Communities joined the GNRC. We feel blessed to announce that We Are Church Ireland, Red Católica Arcoíris México and Ichthys Cristianxs lgtbh de Sevilla have become new members of the Global Network of Rainbow Catholics. You can find the updated and consolidated list by region of all LGBTI Catholic/Christian Organizations, Groups or Communities members of the GNRC, including the links to their websites or social networks.
We are already 35 rainbow christian communities and groups working for pastoral care and justice for lesbian, gay, bisexual, transgender and intersex (LGBTI) people and their families in the Catholic Church.

March, 2019. An Open Letter to a Gay Person. This is a Press Statement Drachma LGBTI and Drachma Parents Group (Malta) issued in the form of an Open Letter to a Gay Person in response to a concerted effort by the Christian Right to encourage gay conversion practices here3 in Malta.
December, 2018. Grant me Justice: Exhibition on "Criminalisation of Lesbian, Gay, Bisexual and Transgender People and the Catholic Church". By Michael Brinkschröder. During the GNRC Assembly in Dachau, a couple of participants were interviewed and gave testimonies about their experiences in countries that criminalise homosexual acts or people.

February 15, 2018. The GNRC endorses the WKHP Letter to Pope Francis about the policy concerning homosexuality and the priesthood. Our reason for writing to you is the document Il dono della vocazione presbiterale, which was published by the Congregation for the Clergy on 8 December 2016.
Follow us on our social networks: