Catholic Church in Poland distracts from the abuse scandal
In Poland, the government and the Catholic church are openly inciting hatred against people from the LGBTQ community, the Archbishop of Krakow even described them as a rainbow plague.
Note: This article was originally published by Lisa Kuner on November 12th, 2020, in the Newspaper Frankfurter Rundschau*.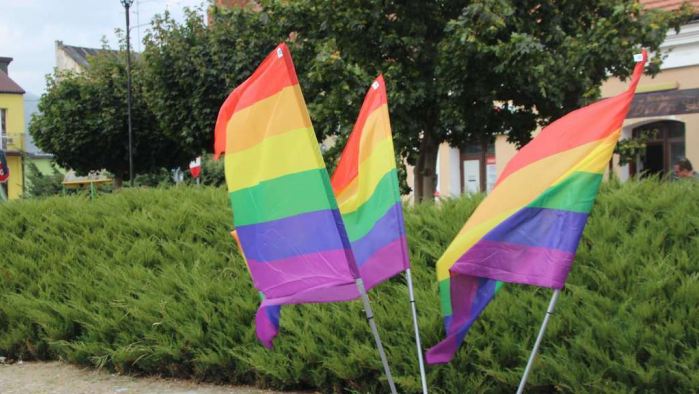 The hate rhetoric against LGBTQ people in Poland has intensified in recent years. One of the reasons is the ruling PiS party. In addition, the Catholic Church stirs up hatred. For queer Christians in particular, this is an acid test.
Artur Kapturkiewicz is trans and Christian. These are two things that don't go together very well in Poland at the moment. Because the Catholic Church there rejects "gender ideology" in a policy document of the Polish Bishops' Conference from this August, advocates "conversation therapies" and claims interventions for gender reassignment are "self-mutilation". The 59 year-old Kapturkiewicz says that he already knew as a child that he was a man: "But life was complicated". He did not come out for most of his life; he has only been living openly with his husband as a trans man in Krakow for eleven years.
LGBTQ in Poland: Hate rhetoric has intensified
In recent years, the rhetoric of hate against queer people in Poland has intensified. There are several reasons for this: On the one hand, the Law and Justice Party ruling Poland (Prawo I Sprawiedliwość, or PiS for short) likes to expand its power by inciting against minorities. In 2015 there were refugees and now it is the LGBTQ community. On the other hand, the Catholic Church is stirring up more and more hatred – mainly to cover up the guilt of the abuse scandal in its own ranks: in 2019, the Polish journalist Tomasz Sekielski showed in his documentary Tylko nie mów nikomu (English: Don't tell anyone) how child abuse was systematically covered up there.
Poland: Catholic Church tries to cover up guilt for abuse scandal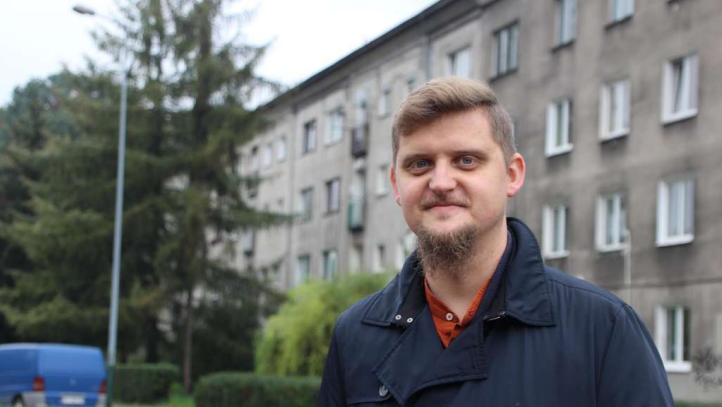 The documentary received huge attention, with more than 23 million people watching it on YouTube. Instead of going through the process, the church blames the LGBTQ community for this. With the argument that there is a connection between homosexuality and pedophilia because more boys than girls have been abused. "The reason that more boys have been abused is because the priests are much more likely to have access to them," says Karol Wilczyński, journalist and activist. In Poland, for example, all acolytes are male. The facts do not keep Marek Jedraszewski, Archbishop of Krakow, from referring to the queer community as "rainbow plague".
"It is clear to me that queer people are turning away from the church," says Kapturwiewicz. "But they don't lose their faith". At least that is how it is for him – although he is mainly met by hatred from the Church, he can draw strength from his faith. That is why he founded the NGO Wiara i Tęcza (Faith and Rainbow) around ten years ago. On the one hand, it aims to encourage dialogue between the LGBTQ-Community and the Church, but on the other hand above all offer an open and friendly environment for queer Christians and their families. At the meetings, they exchange ideas about their beliefs and how they deal with their sexual orientation and gender identity. Some pastors supported the work of Wiara i Tecza, but there is more backward than progress in dialogue with the Church.
LGBTQ in Poland: "This is censorship"
It's not just queer people who feel the hatred. Karol Wilczyński lives in Kraków with his wife. He runs a blog about Islam in Poland. Last year he published an interview with a theology professor at the University of Krakow on a Catholic portal about why one should not try to prove homophobia with the Bible. He then received threatening phone calls, the professor almost lost his job, and the text was removed from the platform. "That's censorship," says Wilczyński. He has not worked for Catholic media since then.
The role of the Catholic media in the polarized situation in Poland is also shown by the radio station "Maryja". The station is as popular as it is openly racist and one of the main sources of information for many Poles. There, the well-known Father Rydzyk complains either about refugees, LBGTQ people, currently women or abortions and claims they all threaten the Polish family. "The church and the government consciously use this scare tactics to maintain their power," says Wilczyński.
Hate against LGBTQ in Poland: "People really believe we are a threat"
At least partially with success: "People really believe that we are a danger," says Artur Kapturkiewicz sadly. All of this is very difficult for him to endure – on many levels. "I feel awful," he says in a low voice. At one point he is still a woman on official documents. "Because I don't want to cause my husband more grief," he says. Before a legal gender reassignment, he would have to get a divorce – from his partner, whom he loves, because same-sex marriages are not possible in Poland.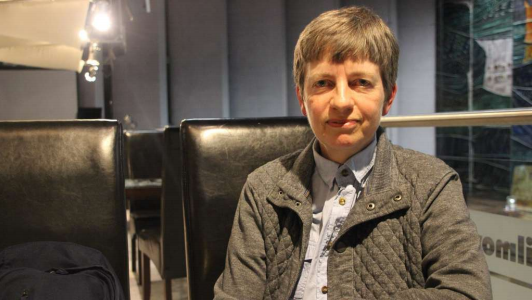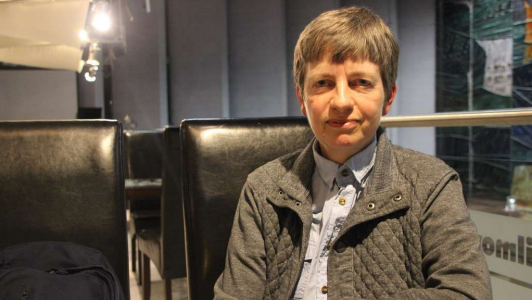 Kapturkiewicz therefore always introduces himself as Artur and Barbara – anyone who does not want to accept him as a man addresses him as a woman to this day. In addition, the condemnation of the LGBTQ community as a pedophile hits him particularly hard. He is a pediatrician and has three children of his own. Last but not least, it pains him that his life plan is not accepted by the church. "What is just happening is exactly the opposite of the Christian faith," he says. "I wish that the church will treat us and our families with love and respect, just like all other people."
"Being an LGBTQ person and being a Catholic is impossible in Poland at the moment"
Instead of improving, the situation in Poland is becoming more and more tense. "Being an LGBTQ person and being a Catholic is impossible in Poland at the moment," says journalist Karol Wilczyński. Artur Kapturwiewicz sees it similarly, about two years ago he wrote an open letter to various church representatives explaining that he can no longer go to Catholic services as long as the Catholic Church shows such rejection of queer people – even though he still believes in God. That is why Kapturkiewicz does not want to give up hope: "I believe that it will be better because I am a Christian."
This research was done by Lisa Kuner and financial assistance was provided by the Heinrich Böll-Foundation.
* All texts, images and other media material that appear in this translation are property and copyright of the author and the newspaper Frankfurter Rundschau.