"Being homosexual and Catholic?" To many this seems to be a contradiction. Four courageous members of the international network of LGBT Catholics, the Global Network of Rainbow Catholics (GNRC), tell about the situation of lesbian, gay, bisexual and transgender people in their home countries Uganda, Slovakia, India and Chile.
English / Español / Française / German / Portugues
From the perspective of the Roman Catholic hierarchy, homosexuals acts are sins. Even though "Marriage for all" has been made possible in Germany, the Catholic Church sticks to its condemnation of homosexuality. Both in Germany and globally, LGBT people of faith suffer from struggle to reconcile their human love and their practiced religion. But even more: In many countries homosexuality is still prosecuted. And partially it is due to the fault of the Roman Catholic Church that punishment is increased. An official statement of the Pope against criminalisation of homosexuality could help to change this situation.
"Keep our dreams come true"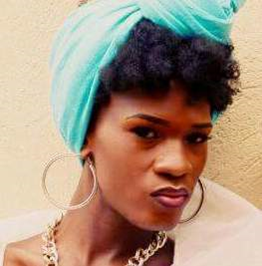 Alicia, Kampala, Uganda
My legal name is Ivan Damulira but I prefer calling myself Alicia Houston Nalunkuma because I am a transgender woman.
The situation for LGBT people is not only bad because of new laws that are being enforced on us. Even though we nullified some of these laws, they always come up with other laws that affect us and this puts us in danger. And many LGBT persons face a lot of Human Rights violations which include abuses that range from emotional, physical, psychological to economical difficulties. Many LGBT people face persistent media outings – violations which often result in unlawful evictions by their landlords. Many LGBT have been dismissed from their work places and others are denied jobs because of their gender identity and sexual orientation.
The first reason why I joined the Global Network of Rainbow Catholics was to share information and ideas to help our dreams come true and to dialogue with Catholic leaders. My goal is to have dialogues with the Catholic leaders of the church and even to campaign for Catholic statements against criminalisation of LGBT people so that LGBT persons in Uganda achieve equality.
It's important for me to be part of this assembly because I want to acquire skills on how other LGBT communities from different countries have been able to achieve their goals.
"Non-conforming expressions are considered a threat."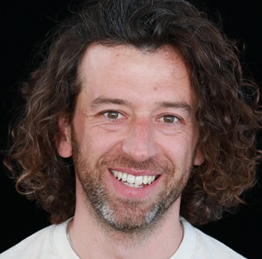 Miro, Chynorany, Slowakei
My name is Miroslav Matavka, but my friends call me Miro. Currently, I am living in Munich, but I come from Slovakia. I am a gay Catholic. Slovak society is still struggling with general acceptance of homosexuality. The predominantly Catholic population relies heavily on the traditional conservative values of family, and non-conforming expressions are considered a threat.
For trans people the struggle of acceptance is even worse, as the notion of personal gender identification is considered unnatural and a grave sin. The Catholic Church is aggravating the personal struggles of LGBT people by providing with pastoral offerings that are aimed at overcoming supposed "homosexual tendencies" in a person. In these pastoral support groups LGBT people are led to refrain from sexual acts and live chaste lives. Queer churches and gender studies are demonized as a bad influence of the West.
I joined the Global Network of Rainbow Catholics to learn from other rainbow/LGBT Catholics, how to live my life as a gay Catholic more fully. My goal is that together we will have a bigger voice and influence to push the local Catholic hierarchies and the Vatican towards support of the LGBT Catholics. It is important to me that the Catholic church fights against criminalisation and discrimination of persons simply because of their sexuality.
"If you happen to be LGBT, have a faith and are from a culture that does not recognize the rights or existence of your being then it is almost impossible to find happiness or peace of mind."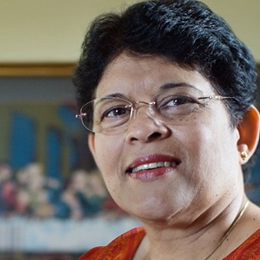 Ruby, London, England
My name is Ruby Almeida. I am Indian, living in London. This cosmopolitan and LGBT friendly city does lend itself to living an open and authentic life for lgbt people of faith. Nonetheless, there are so many from our community who face discrimination on a daily basis from their immediate family circles and from their faith communities. Being gay is often tough enough but also being a person of faith makes for a life of incredible hurt and pain. And if you happen to be LGBT, have a faith and are from a culture that does not recognize the rights or existence of your being, then it is almost impossible to find happiness or peace of mind. And this is in London! Imagine how much more traumatic and impossible it is if you live in certain African or Asian countries where homosexuality is a crime. If your church condones the violence that you face on a daily basis, what hope is there for you? Yet this is the reality for so many of our LGBT brothers and sisters in so many parts of the world.
Living in the West, I am acutely conscious of privileges that affords me to live out my life as authentically as I can. It also stokes up my conscience as a practicing Catholic to acknowledge that there are many things wrong with society and within our Church that so badly fail its LGBT faithful. Those challenges that prick the conscience just cannot be ignored if I call myself a follower of Christ. It is tragic to see how extremism of a right-wing fundamentalism has gripped our Church in so many countries. They can be put down to legacy of empire, which in many cases is absolutely true. However, when these thoughts and ideas permeate the daily lives of ordinary people because the 'other' voices are not heard then it is time to stand up and say it loud and with pride that this does not represent Jesus. Silence is not an option.
The Global Network of Rainbow Catholics offers us all a means to form solidarity and to enhance our support systems so that campaigns on criminalization and all forms of injustice can be publicized. GNRC is not meant to be a 'talking shop' but rather a mechanism for bringing about change in the hearts and minds of our church leaders.
My interest is in India, my home country. There is high hope that Section 377, another colonial legacy that made homosexuality illegal, will finally be chucked off the Statutes and LGBT people will be able to live rich and contented lives. However, the challenge for me is to find Catholic lights who will come out into the light and work with the hierarchy to address the genuine pain and suffering of its LGBT community. There are many bishops and cardinals too who are making all the right noises in support of lights. But it requires people to stand up and say that they are Catholic and LGBT and that they would like to work towards improving their LGBT community's lives. There is a real dearth of openly gay Indians who also have kept their faith.
We cannot change the world but we can work together to highlight injustices, to inform, educate, challenge and encourage our church leaders to address these wrongs within their own countries and dioceses.
"Sometimes it takes a lot of my energy to deal with the fear of non-acceptation or discrimination."
I am Fernando González. I`m a gay man, but I`m also a Catholic, a friend, a son, and I do consider myself a constructive member of society. My sexuality is part of me, not something to hide even sometimes it takes a lot of my energy to deal with the fear of non-acceptance or discrimination. My faith is also a constitutive part of me. It's part of my culture, family heritage and personal belief. I do believe that God loves me and created me just the way I am. Being gay is not a choice, but remaining on God`s side and in the Church is one indeed.
While my country, Chile, is more open-minded than it used to be about sexual diversity, there are still places – such as the workplace or the church – where being gay, lesbian or bisexual is a risky situation. Twenty years ago, it was unthinkable for someone to be open about his or her homosexuality, including with family or friends. Our society started to discuss homosexuality when some acts of violence, motivated by homophobia, were publicized by the mass media. People began to question their fears and stereotypes and how these attitudes could turn into expressions of violence towards a relative, friend, neighbor or colleague. Similarly the State assumed its political responsibility and decriminalized homosexuality in 1999, and later recognized discrimination based homophobia as a legal transgression in 2012. We passed the civil union act in 2014, but still there are many open discussions, especially about equal marriage and gender identity.
In 2015 my Chilean LGBTI pastoral care group, Padis+, designated me to assist the first GNRC Assembly in Rome. There I met many LGBTI Catholics from all over the world who made me realize that we, in Chile, were not alone in our task of pastoral care for LGBTI and their families. They encouraged me to share a common vision of full inclusion and justice for LGBTI people in the Catholic church. I want to connect Catholic LGBTI communities worldwide. There is so much experience and knowledge about LGBTI pastoral care and it needs to be catalogued and consolidated. We can help each other on many levels of support. We can aid those who are just starting a pastoral care community focused on sexual diversity. The other goal is to create a reliable and trustworthy platform to unify the LGBTI Catholic voice with the Vatican. We empower ourselves when we work together.
The editor was Corinna Mayer
(Translation: Lukas Hoffmann)