"Ways of love"
Snapshots of catholic encounter
with LGBT people and their families"

International conference
Rome, October 3rd 2015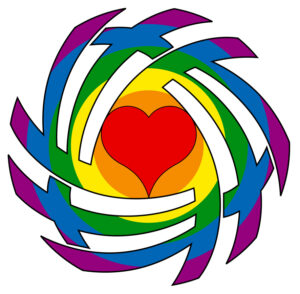 As a way to contribute to the discussion surrounding marriage and family at the Vatican's 2015 Family Synod, a significant series of case histories of pastoral care for LGBT people will be brought to light at an international conference entitled "Ways of Love:  Snapshots of Catholic Encounter with LGBT people and Their Families," 3 October 2015, in Rome, Italy.
These testimonies, given by Catholic pastoral leaders from around the globe,  demonstrate that a pastoral approach is better than an ideological one for promoting peaceful and fruitful relationships with LGBT people in the everyday life of Roman Catholic communities. By beginning from the common humanity LGBT people share with all people and leaving ideology aside for a while can yield important discoveries for both the LGBT people and the Church.
Because the conference's case histories have been successful for many years, they serve as models for the bishops gathered in the Synod who will be discussing ways to welcome and include LGBT people into church communities.  The witness of these pastoral leaders shows that including LGBT people is already happening among Catholics worldwide, even in the absence of concrete guidelines from the hierarchy.
Taking inspiration from  the second encyclical of Pope Francis "Laudato si'", we think it is time for all of us to build and take care of our common home, the Church, with the engagement of each member of the Roman Catholic community.
Our common home doesn't need any struggle or division. We must find the right place for every member of the people of God, including LGBT people and therefore find ways to spread these models of pastoral care, and to develop new ones, which include everyone, and at the same time be tailor-made to the personal life conditions of each individual.
Two of the key moments of the conference will be:
An opening interview of Mary McAleese, former president of the Republic of Ireland who is also a Catholic mother of a gay son, conducted by  Robert Mickens, a Rome-based journalist who has been reporting and commenting on the Vatican and the Catholic Church for the past three decades and is currently editor of Global Pulse.
A closing keynote speech by the Mexican Roman Catholic bishop Raùl Vera, very well-known for his speaking out for human rights and social justice, and including LGBT people.
Additional information: 
Venue:
Rome, Italy
Centro Pellegrini "Santa Teresa Couderc"
Via Vincenzo Ambrosio 9/11  – 00136 Roma- Italy
tel : +39 06 35401142    fax : +39 06 92911822
www.cenacolopellegrini.it
Time:
October 3rd, 2015, from 3 to 7 pm
Free Entrance:
Reserve a seat by sending email to RainbowCatholicsAssembly@gmail.com
Program: 
Moderator: Gabriella Caramore (author and host or the Italian radio program "Human beings and prophets")
14.30 Arrival
15.00  Welcoming and introduction
15.15  Interview with Mary MacAleese (Ireland) (by Robert Mickens)
15.45  Catholic LGBT Pastoral Projects – Snapshots from Chile, USA, UK, Kenya, Italy, Thailand
With:
17.15  Break
17.45  Keynote speech: Bishop Raul Vera (Mexico) (to be confirmed)
18.30  Final Panel: Hopes and expectations from the Family Synod
19.00  Closing