This is a summary of Catholic LGBTI News around the world between May and September 2016. We receive constantly more News for this section so check it weekly for updates.
Note: Due to the huge amount of available information, this section won`t be translated from its source original language. If you have any contribution to include in this section, please get in contact with us through our e-mail: rainbowcatholicsassembly@gmail.com /
SEPTEMBER 2016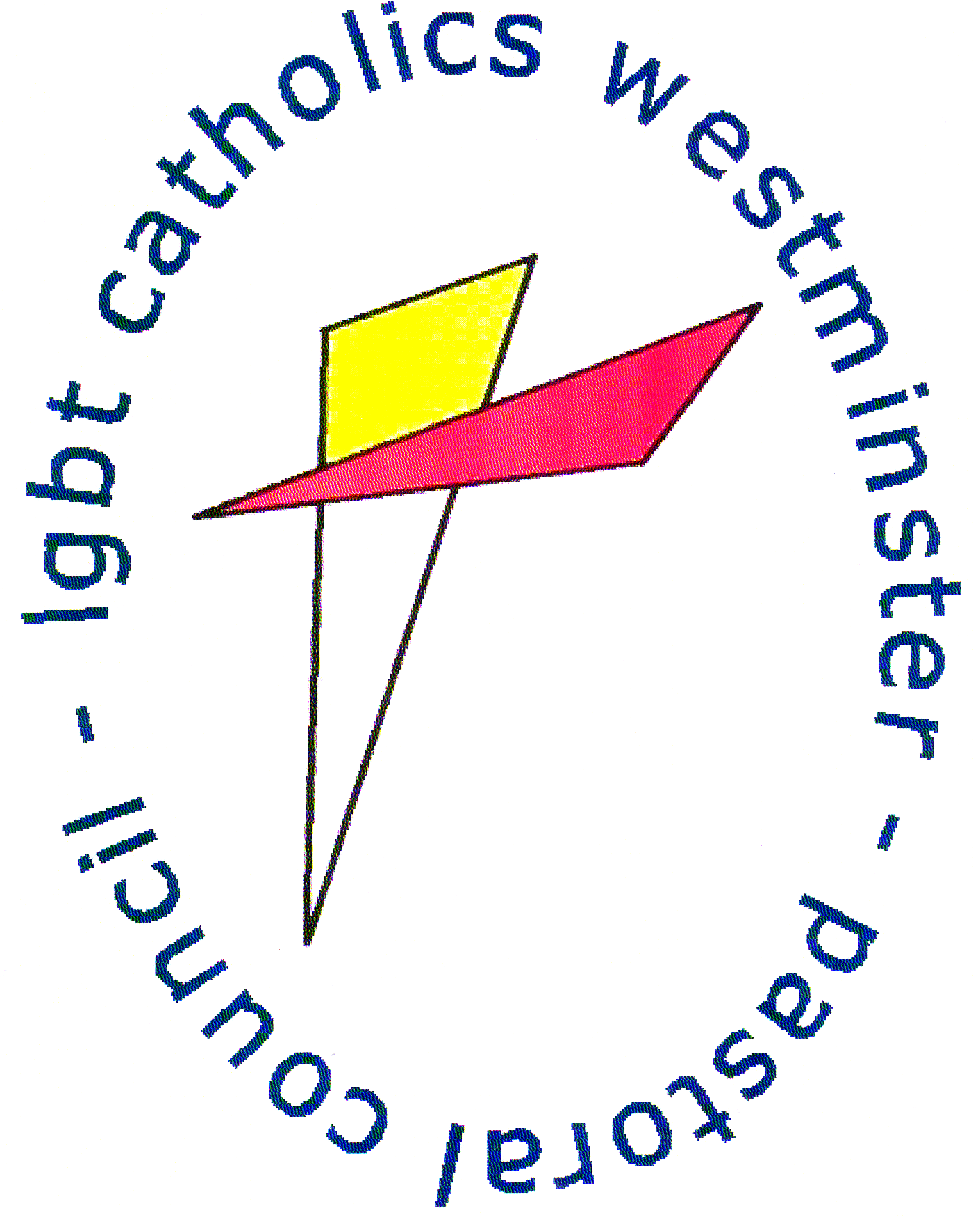 England: The Church of Westminster is planning a Pilgrimage to Rome on February  2017 – Are you interested? 2017 might seem a long way off, but now's the time to start saving up for an experience of a lifetime! The 2015 Rome pilgrimage, at the beginning of Lent, exceeded their expectations – great company, moving experiences of prayer and liturgy, Papal Audience, seeing some LGBT aspects of Rome, past and present!  2 Pilgrims' comments: "Just loved the pilgrimage , from a personal – and a community aspect – sharing experiences with LGBT Catholics whom I had met only in a church context. I enjoyed the warmth and care we felt for each other. Meeting the New Ways Ministry group and local LGBT Italians gave us a feeling that we are part of a bigger family. We were privileged to have special insights and places to visit beyond what 'Rome Pilgrimages' would normally offer due to Martin's immense knowledge of the city." and "Being in Rome with Pope Francis for the commencement of Lent was wonderful and made even more special and significant by being there with a group of people with whom I was able to relax and be myself. The places we visited inspired us and the liturgies we shared moved us. I would certainly want to go again if another pilgrimage is organised.". You can get more information of the 2017 Pilgrim in the Church of Westminster Website or contact them by e-mail lgbtcatholicswestminster@gmail.com for more details.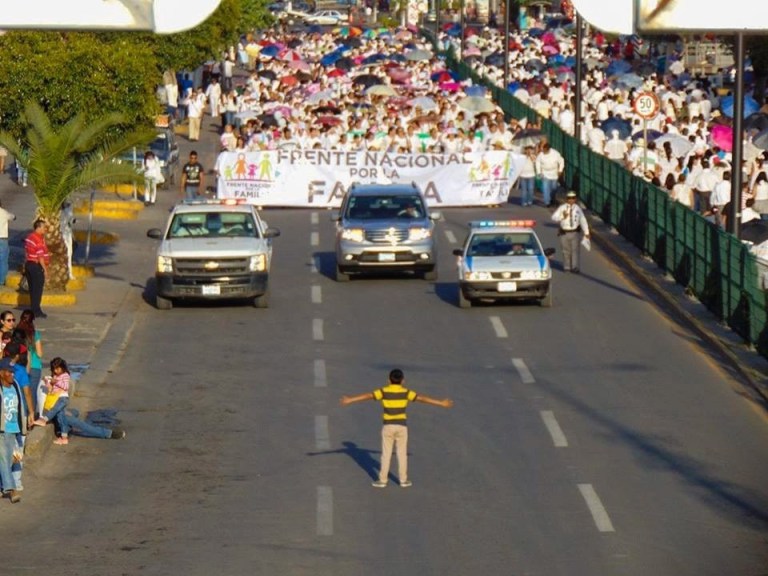 México: Many Mexican Bishops, supported by Catholics conservative groups, started a campaign of misinformation and attacks, after the proposal of President Enrique Peña Nieto on the national extension of Equal Marriage beyond the Federal District. At the beginning of August, they released a Press Release that included the mention "When the State turns something legal doesn´t make it moral". By mid september a massive anti-marriage equality protest was made in several cities across México, but the picture of the peaceful response from a 13 years old kid turned viral and represented many people who see the inclusion of LGBTI people in society as a worthy value. "Our country and those people that belongs to the sexual and gender diversity of our society, including their friends and family, suffer, feel anger and watch with horror the polarized and extreme climate that Catholic conservative groups has recently created", says Lilia Ruiz from the LGBT Catholic Group Sembrando Unidad en la Diversidad (Seeding Unity in Diversity).  For more information read a detailed article of the Massive Protests from ABC and the Support from Mexican Bishops to Reparative Therapy from Bondings 2.0 (courtesy of New Ways Ministry).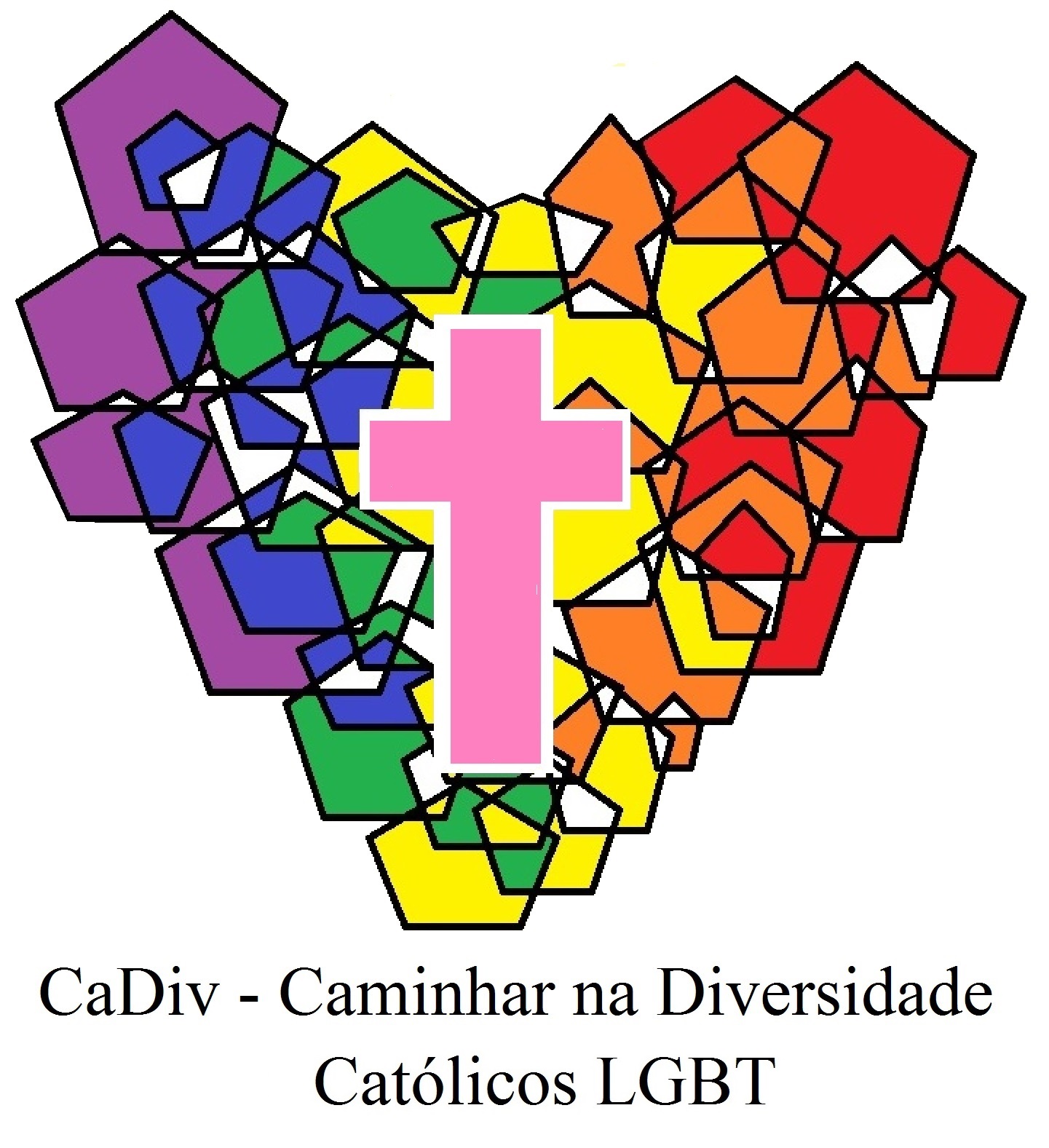 Portugal: CaDiv (Walking in Diversity) is a Catholic LGBT Community from Oporto (Portugal) that welcomes all LGBTI people that would like to join them as well as their families. CaDiv is also open to al those men and women that identify themselves with the human cristian values from the Gospel and would ike to get a closer approach to its practice. On October 17th, during the conmemorative liturgy of Santa Margarida Maria Alacoque, they will also celebrate the foundation of their group. For further infotmation of CaDiv, you can get in contact with them through the mobile phone (00 351) 918 273 798 or the e-mail caminharnadiversidade@gmail.com.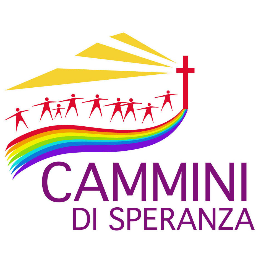 Italy: On the eve of the Family Day*, Cammini di Speranza, the first National Italian Association of LGBTI Christian, took its first steps towards launching #chiesaascoltaci ("Church, listen to us"), a campaign of real life stories, directed at a Church home for everyone, and which could be able to ensure harmony, dignity and equality within the Catholic Church itself and society. Each chapter of the campaign includes a photo portrait by Simone Cerio, a well-known Italian photographer who offered his art to give a visual to the written story/campaign/cause, who actually appears in Chapter 17 of the Campaign. Check monthly for the updates as more members, families and friends of Cammini di Speranza gives witness and testimony.
AUGUST 2016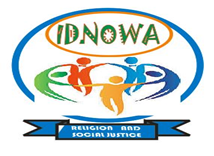 Africa: We are happy to introduce the Interfaith Diversity Network of West Africa (ID NoWA), which was founded on august 2016. The ID NoWA is a regional network of activists, faith based individuals, LGBTQI persons, advocates and individual activists working for inclusion of diverse persons to create a world governed by respect and dignity. They seek a day where all persons irrespective of religious beliefs become great allies in the quest for a safe and free society for all humans. The convener of the network strongly believe that humans are born free and equal and should enjoy their full human rights and achieve their full potentials in a safe and loving society. Irrespective of your background, belief, they hereby invite you to help connect and contribute to building this beautiful world we envision for all. For more information of ID NoWA you could get in contact with Davis Mac-Iyalla-Co-Chair (UK/Nigeria : dmaciyalla@gmail.com ) or Ngozi Nwosu-Juba-Co-Chair (Nigeria : ngonwosu@yahoo.co.uk ).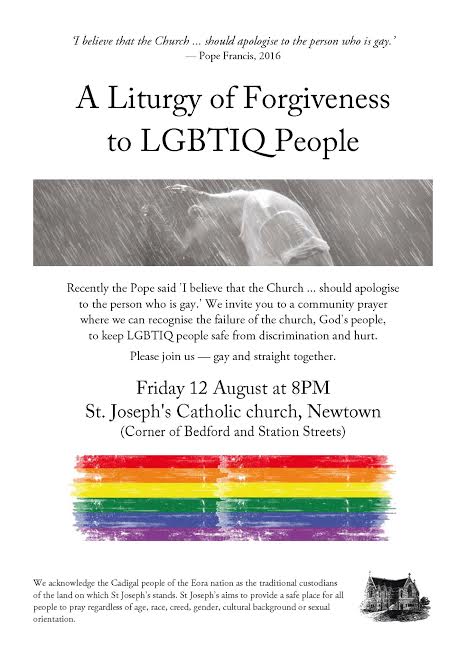 Australia: Pope Francis called for an apology to gay and lesbian people and a Catholic church in Australia has responded. The Rainbow Catholic Interagency for Ministry held a 'Liturgy of Apology' to LGBTIQ people at St Joseph's Catholic Church Newtown on 12th August 2016. The historic event acknowledged the hurt caused by the action and inaction of Catholic and Christian people and churches. "Last night's historic 'Liturgy of Apology' to LGBTIQ people was warmly and lovingly received, it is the beginning of a reconciliation process.", said Benjamin Oh, member of Acceptance Sidney which is also part of the Rainbow Catholic Interagency of Ministry. Get more information detailed information about this important liturgy from Fr Peter Maher Blog or the review made by the Sydney Star Observer gay newspaper.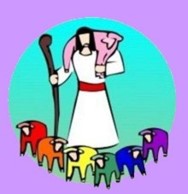 Colombia: The repercussion of the Church intervention in Educational Policies about Sexual Orientation and Gender Identity issues are profound. A direct meeting, between the Bishops of the Episcopal Conference and the Colombia´s President Juan Manuel Santos, concluded with a Press Conference where the President declared that the State would not support anything related to "Gender Ideology". So some Bishops feel empowered, by this recent and dangerous speech. Fidel Ramirez from Otras Ovejas (Other Sheeps) and project DeGenerando, declares "Sadly, the common link is a great lack of mercy and a lot of prejudice, especially after Pope Francis´ mentions of Gender Teachings on Schools, which reflects that our previous concerns of their negative impact just can´t be underestimated". Check a detailed article about this issue from Bondings 2.0 (courtesy of New Ways Ministry).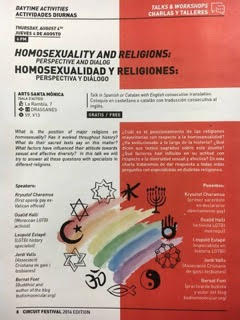 Spain: The Lesbian, Gay, Bisexual and Transgender Christian Association from Catalunya (ACGIL: Asociación Cristiana de Lesbianas, Gays, Bisexuales y Transgéneros de Cataluña) participated in a workshop, during the Circuit Festival in Barcelona, called "Homosexuality and Religions: Perspectives and Dialogues" on august 2. The representative of ACGIL, Jordi Valls declared during the workshop: "What happens to us, as LGBTI community, is that we have been mistreated by the religions, so we have ran away from them with fear" but on the other side "if we slam the door to them we would be also rejecting spirituality as a plenitude bringer element". ACGIL is a space of gathering and freedom for all the LGBTI Christians that want to share their life experiences, find a consensus between his faith and sexuality, and then reach their personal growth. Get more information of ACGIL on its Website.
JULY 2016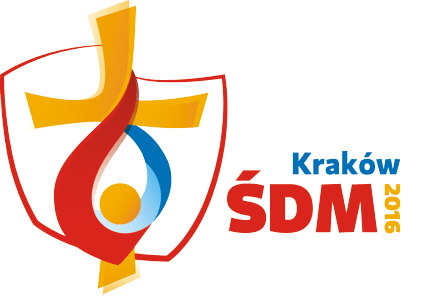 Polland: World Youth Day arrived, end of July, and we considered this a perfect opportunity to give visibility to the lives of LGBTI people, especially Catholics, in Poland. At the midst of this event, the LGBTI Christian group Wiara i Tecza developed a Young Pilgrim`s Haven and one of the GNRC youngest member had the chance to share with us his WYD pilgrim experience. Get more information about how the Young Prilgrim´s Haven was propposed and implemented in the New Ways Ministry Article.
Vatican: In July, the Pope made a strong statement about the so called "Gender Ideology". A concept we don´t share as it´s part of a major missunderstod ligated to ignorance and the lack of empathy with Gender Identity Diversity. We gave our response trough a PR about Gender Identity teachings on schools and got more contributions from Dignity USA and New Ways Ministry. Not stopping there, we think it`s a good time to talk about inclusion of Transgender and Intersex people in the Church.
Togo: Afrique Arc-En-Ciel is a Non Governmental LGBTI Organization that fights against HIV and promotion for rights equality for everybody and specially for the sexual diversity minorities. For more information, you can get in contact with Sheba K. Akpokli lafleursheba@gmail.com . She is a Togolese residing in Lome, and supports the association as Legal Assistant. "Our main statement is Equality, Respect and Inclusion", says Sheba making reference to the association Mission and Values.
Hong Kong: The Hong Kong Catholic Diocese has criticized a lawmaker's proposal to amend a law so that same-sex couples married legally overseas can reclaim the ashes of their deceased partner from a columbaria — a place where urns are stored. "We hope those who oppose the amendment should look at the issue with empathy. Do not [let] it become an issue about legalizing same-sex marriage in Hong Kong," the LGBT community said. Cases of same-sex spouses trying to claim the ashes of a deceased partner are rare "but the issue itself reflects how discussions on LGBT issues have turned irrational," a church worker who wants to remain anonymous added that "Pope Francis has reminded us many times that the church should offer pastoral concern to gay people. There seems to be a trend for people to turn a small issue into a big one,".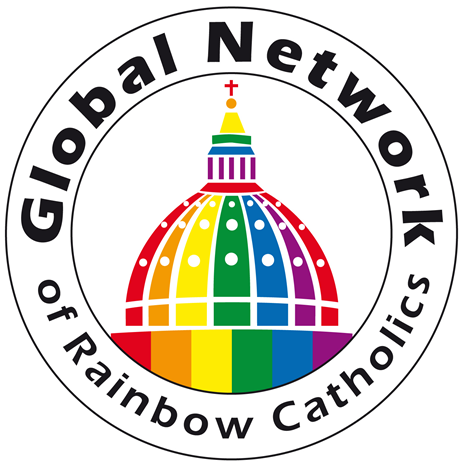 GNRC World: The Pride parades of 2016 was celebrated around the world and many of our members joined it, you can see the images of them all on the Pride 2016 Gallery. Also a gay Catholic theology graduate student from Singapore, who is studying in the U.S., reflected on his first Pride participation, and what meant coming so soon after Orlando in the New Ways Ministry Article.
JUNE 2016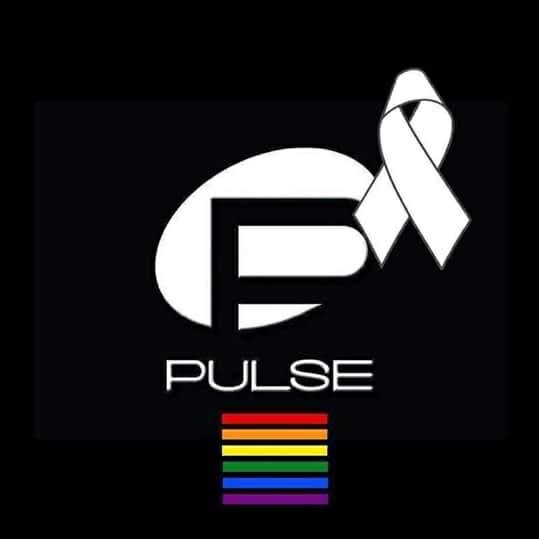 USA: With deep sadness at the tragic News of the Orlando Shooting last June, we wrote a letter directed to the Orlando Community and started a Signature Campaign to express our sorrow and solidarity. We called on our LGBTI Catholic community to share their respects and commiserations through vigils and masses.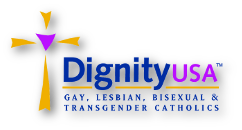 Vatican: The Pope made a very important statement in June, "Christians should apologize to the gay persons whom it has offended", so we wrotte a PR related to it. Additionaly Marianne Duddy-Burke, executive Director of DignityUSA, made an article about How an Unexpected Aspect of "The Francis Effect" May Further LGBTQ Equality considering all the positive signs could indicate that the Catholic Church may be on its way to becoming a more affirming, or at least accepting, place for LGBTQI people.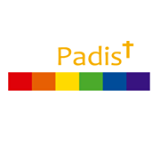 Chile: The statement of Bishop Juan Ignacio González from San Bernardo County in Chile, during a TV interview on June 15 and only 3 days after the Orlando Shooting attacks, "you may understand that this kind of Legislation what they do is to corrupt more the social structure of our nation", when referring to Equal Marriage social discussion, generated a lot of media noise and also the reaction from many LGBTI advocacy groups. Even if this is not the first time that Bishop González makes agressive statements over the LGBTI community, his words "create a strong impact on many LGBTI Chilean Catholics" declares Cecilia Ramirez, Director of PADIS+ (Pastoral de la Diversidad Sexual).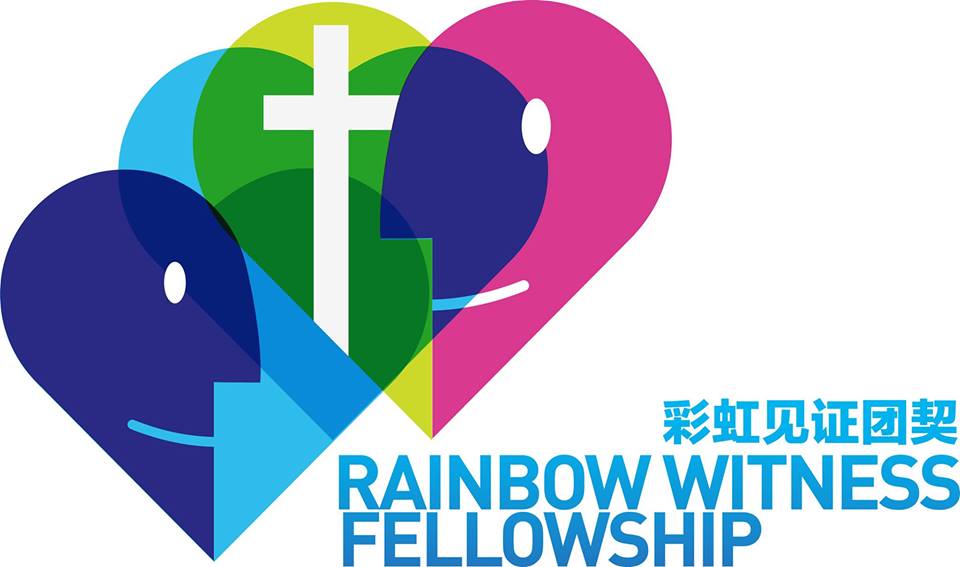 China (1): 153 LGBT Christians and their families gathered in Hangzhou (Zhejiang province), between June 8th-11th in the same city where the G20 summit was held, to participate in a retreat organized by China Rainbow Witness Fellowship (CRWF). They came from Mainland China, Hongkong, Taiwan, Singapore and Malaysia. In the last day of the meeting, Fr.Francis celebrated a mass with some Catholics and other Christians to offer the rainbow Christians to our lady of seven sorrows.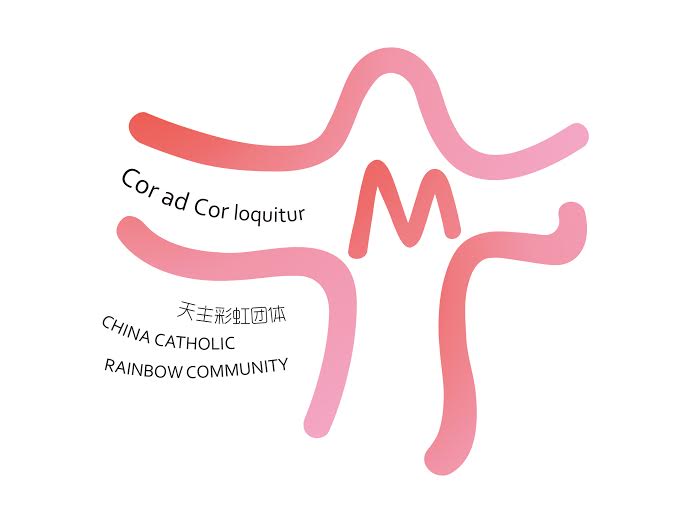 China (2): On June 3, the feast of Sacred heart of Jesus, the China Catholic Rainbow Community (CCRC) started the first time online rosary pray. The pray will continue every Wednesday and Friday at 9:00 pm using "QQ" a very popular online tool in China.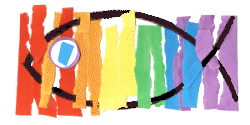 Spain: Ichthys Sevilla had a strong Activities Calendar Between May and June. A Vigil for a World without Homophobia was celebrated, on May 20, creating a respectfull environment for praying and testimony sharing. Then on June 4, they enjoyed the exposition and workshop "Who am I to judge? A Sacramental Perspective" directed by Father Pep Baquer sj. Finnaly on June 11 they gathered an ecumenical meeting with special guest Ain Karem,a very talented religious music group composed of Sisters Carmelitas. Ichthys Sevilla would like to recall that since October they will beging a periodical Tuesday Silent Praying, so if you´d like to join them please get in contact through their e-mail comunidadichthys@gmail.com

Australia: Australian Non-Binding $160+ million Plebiscite on Marriage Equality. LGBTIQ affirming Catholic group Acceptance Sydney, advocacy organization Australian Catholics for Equality and LGBTIQ pastoral care coalition Rainbow Catholics InterAgency for Ministry have all raised concerns on the dangers of a plebiscite on civil Marriage Equality in Australia. "A plebiscite on Marriage Equality will produce a public discourse that risks continuing vilification and hurt within the LGBTI community through ignorance and dishonesty such as connecting it to the anti-bullying safe schools project or surrogacy for money. It will be another example of straight people talking about LGBTI people, and not with them, on issues that are about basic rights for LGBTI people," said Father Peter Maher. Peter is part of the pastoral care coalition Rainbow Catholics InterAgency for Ministry and has expressed similar sentiments in the editorial of The Swag, the quarterly magazine publication of the National Council of Priests of Australia. Benjamin Oh who is part of Acceptance Sydney said that "LGBTI Catholics and their loved ones are already marginalised, silence and threaten. Pope Francis recently reminded and call out to the church to apologise for the hurt that have been inflicted on gay people, acknowledging the vulnerability of LGBTI people being constantly subjected to vilification, ignorance and prejudice. Given the divisive nature of a plebiscite, a free vote in parliament granted by the Prime Minister is the most appropriate manner to resolve the matter."

MAY 2016 
Australia: Newly installed Bishop of Parramatta Vincent Long Van Nguyen OFM Conv's in his inaugural homily preached that "Pope Francis urges us to be a Church where everyone can feel welcomed, loved, forgiven and encouraged to live according to the Gospel. There can be no future for the living Church without there being space for those who have been hurt, damaged or alienated, be they abuse victims, survivors, divorcees, gays, lesbians or disaffected members." The statement was warmly welcomed by LGBTI Catholics around the country. In a public statement, Australian Catholics for Equality congratulated the prelate, saying that "These are such welcomed words for so many of us, especially LGBTI Catholics and their loved ones who have been marginalised and deeply 'hurt, damaged and alienated' by the faith community they love. With such warm words, we look forth to the accompanying actions." Vincent Long Van Nguyen came to Australia as are refugee from Vietnam and has a record of being outspoken on issues of social justice. Parramatta is the fifth-largest Catholic Diocese in Australia.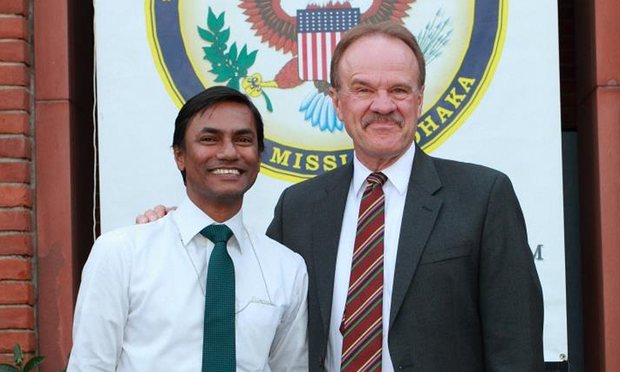 Bangladesh: The Justice and Peace Commission of the Archdiocese of Dhaka in Bangladesh has joined rights activists in condemning the murders on April 25 of two leading lesbian, gay, bisexual and transgender advocates. "The church always supports the demands of LGBT people for equal rights and opportunities as ordinary citizens," said Convenor, Father Albert Thomas Rozario the priest who is also a Supreme Court lawyer. "We call on the authorities to ensure justice is meted out for the killings, and also to take steps to end discrimination against this community," he added. The public statement came after suspected Islamic militants hacked to death Xulhaz Mannan, one of the founders of Bangladesh's first and only LGBT magazine Roopbaan and Mahbub Rabbi Tonoy, an actor and fellow gay rights activist in the capital Dhaka. Rosaline Costa, a Catholic and executive director of Hotline Human Rights Trust Bangladesh, said religion, social norms and the legal system can't be used to disenfranchise the LGBT community. "God has given us freedom of choice and nobody is allowed to persecute people for their sexual orientation because of so-called traditional values based on conservative religious norms. A truly democratic society can't accept abuse in the name of religion," Costa said.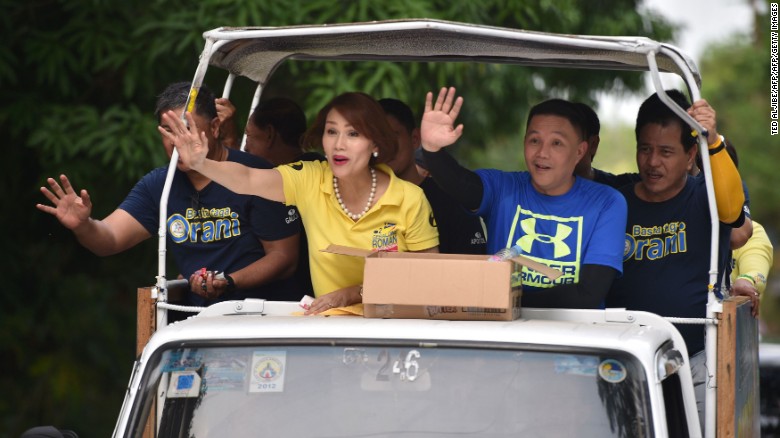 Philippines: Geraldine Roman became Philippines' first transgender lawmaker. In the mostly Catholic country, Roman has been mocked and abused in the campaign trail in the lead up to the election win.  Roman said that "If Jesus Christ was alive today, he would not approve of discrimination. I firmly believe that." Geraldine Roman comes from a political family, where her mother has served as congresswoman for nine years. Know more about Roman from the Articles released by CNN and Bondings 2.0 (Courtesy of New Ways Ministry).

Malta: Drachma (LGBTI Pastoral Care Group, composed of LGBTQI Catholics and their families) launched a book, on May 17, called "Uliedna Rigal", on the International Day Against Homophobia and Transphobia. Addressing the occasion, President of Malta Marie Louise Coleiro Preca spoke of the need to continue raising awareness of violence and discrimination against LGBTI persons around the world. "The ILGA Europe recognized Malta as number one, when it comes to LGBTI rights in Europe," she said, adding that there is more to do among families, communities and societies. The book offers answers to fundamental questions that were asked within this group, she explained. It will give strength to LGBTIQ parents who look to understand the experiences of others. The book is the fruit of eight years of work by Drachma Parents Group, together with the experience of the wider Drachma community. Joseanne Peregin, Coordinator of Drachma Parents Group said "Over the years, we have tried to answer our own questions, and it wasn't easy. When meeting with other families, we realized there are common questions". Chris Vella – coordinator of the Drachma LGBTI, thanked the parents who wrote down their experiences, and all those who helped make this dream a reality. He recalled that in a number of countries, the criminality of homosexuality is still practiced.