To all our members, friends and allies we wanted to wish you a wonderful Pride where ever you and however you are able to celebrate this unique event in our LGBTI+ calendar.
We know how difficult it has been for many of our GNRC family members during COVID19 lockdown. Some of the reports of hardship, isolation and even greater rejection by family, community and Church will have been hard to bear. But, as a community we are resilient individually and collectively.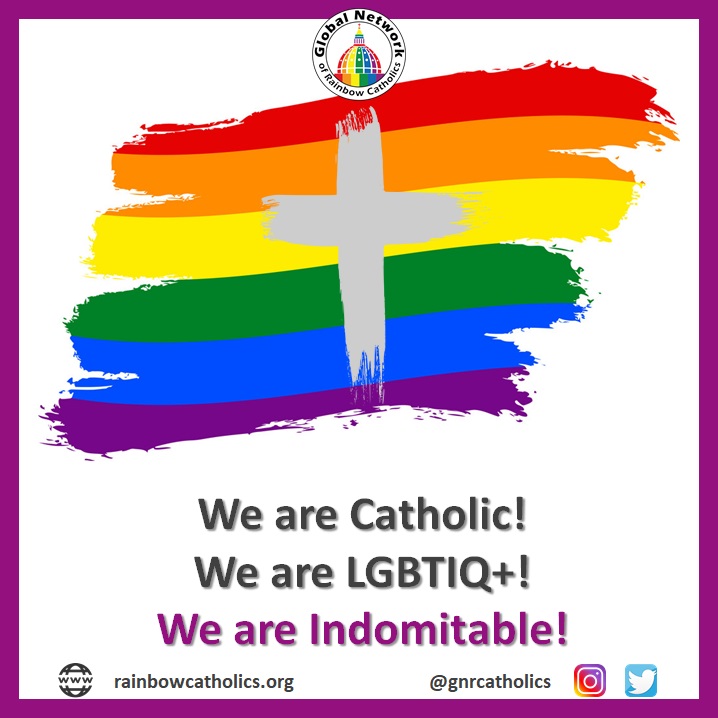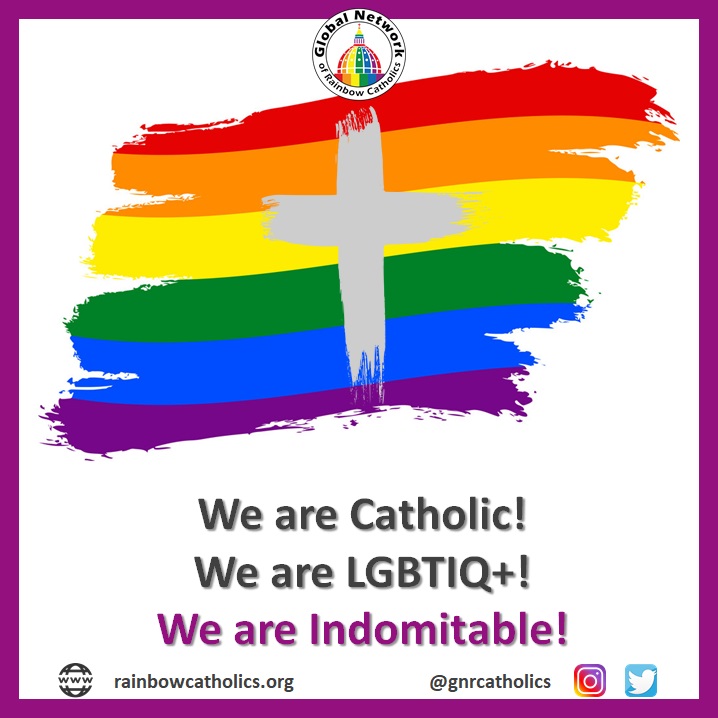 So let us get our rainbows out and celebrate in a way that no one can. Lockdown cannot and will not suppress our sheer joy of being who we are.
We are Catholic. We are LGBTI+. We are indomitable. We are Proud. We are love. Amen!
Poem on Pride Celebration
Courses drawn that have filled some paths with new colours. That make of the landscape a different place, of identities, where loving, of so much bottled-up desire, of a body that says that now it can be and will no longer live just for once in a while. Fragile textures of so many moments and, in memory, all those struggles of a past so long, where some have left their breath and others life.
Roads that seemed impassable, but that we have dared to walk. A living journey to break with all that's been laid down, drawing a universe that shatters the uniform and rule-bound frame. Because we know how to reach goals. Growing, blazing trails to touch the sky and with the palms of so many hands to tell the world that from here our smile is a great one.
We will go on taking as many steps forward as we need, and, from time to time, look back, to be filled with pride in all the freedoms we've won and all the rights we've crowned.
Pride of people.