FIVE YEARS OF FELLOWSHIP
Save the Date
God inspired an international group of LGBTIQ Catholics and their families to unite for the first time in Rome in October 2015 and create the Global Network of Rainbow Catholics. So now, after five years of hopeful dreams and hard work, the GNRC invites you to join us for our 5th Anniversary celebration on October 4th by 2 p.m. London Time (gmt+1).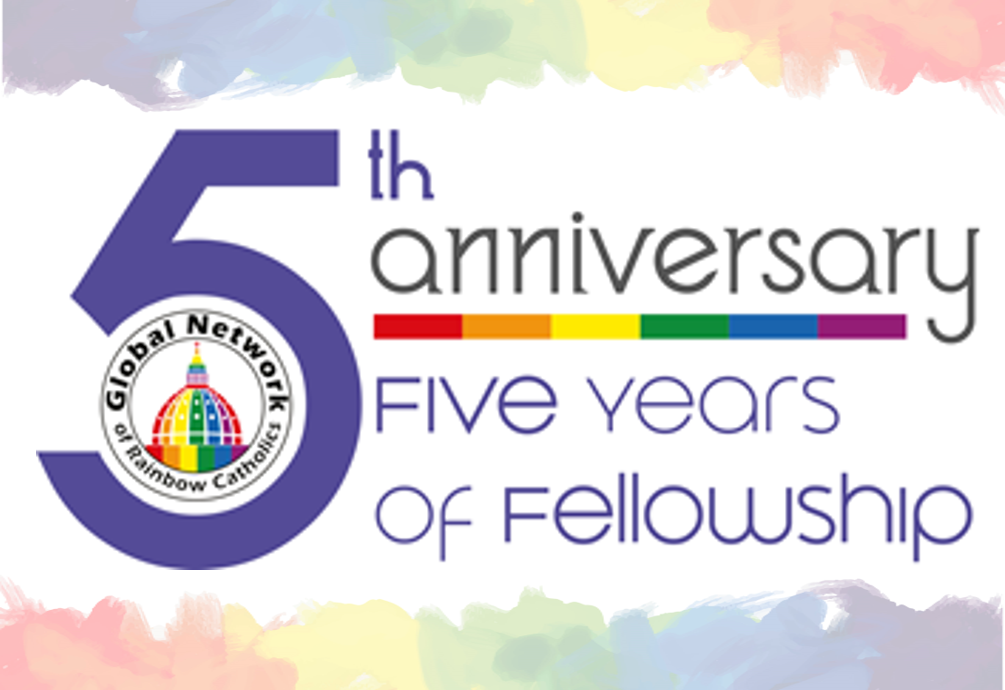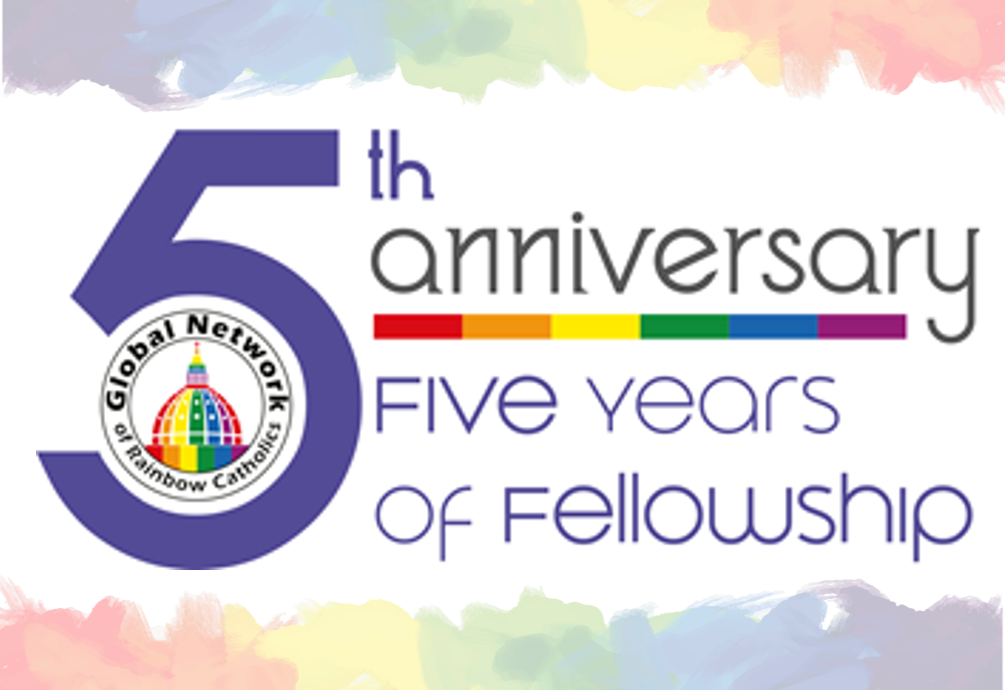 This Online Gathering will reunite our GNRC Member Groups Delegates and Allies to pray, share and rejoice during a 90 minutes virtual reunion. This is the chance to gather and celebrate our five-year history, with musical performances, celebrated speakers, group discussions and a common liturgy. Our special guests are James Alison, Mary E Hunt and Fr Thomas Ninan who will deliver some significant reflections.
Follow our 5th Anniversary Live on our GNRC Facebook GlobalNewtworkofRainbowCatholics and YouTube Global Network of Rainbow Catholics Channels.
If you need more information, please don´t hesitate to get in contact through this same post.
May God bless us all and see you on October 4th!!!
THE GNRC BOARD
Global Network of Rainbow Catholics 2020