Newest Posts / October 2020 / September 2020 / August 2020 / July 2020 / June 2020 / May 2020 / April 2020 / March 2020 / February 2020 / Oldest Posts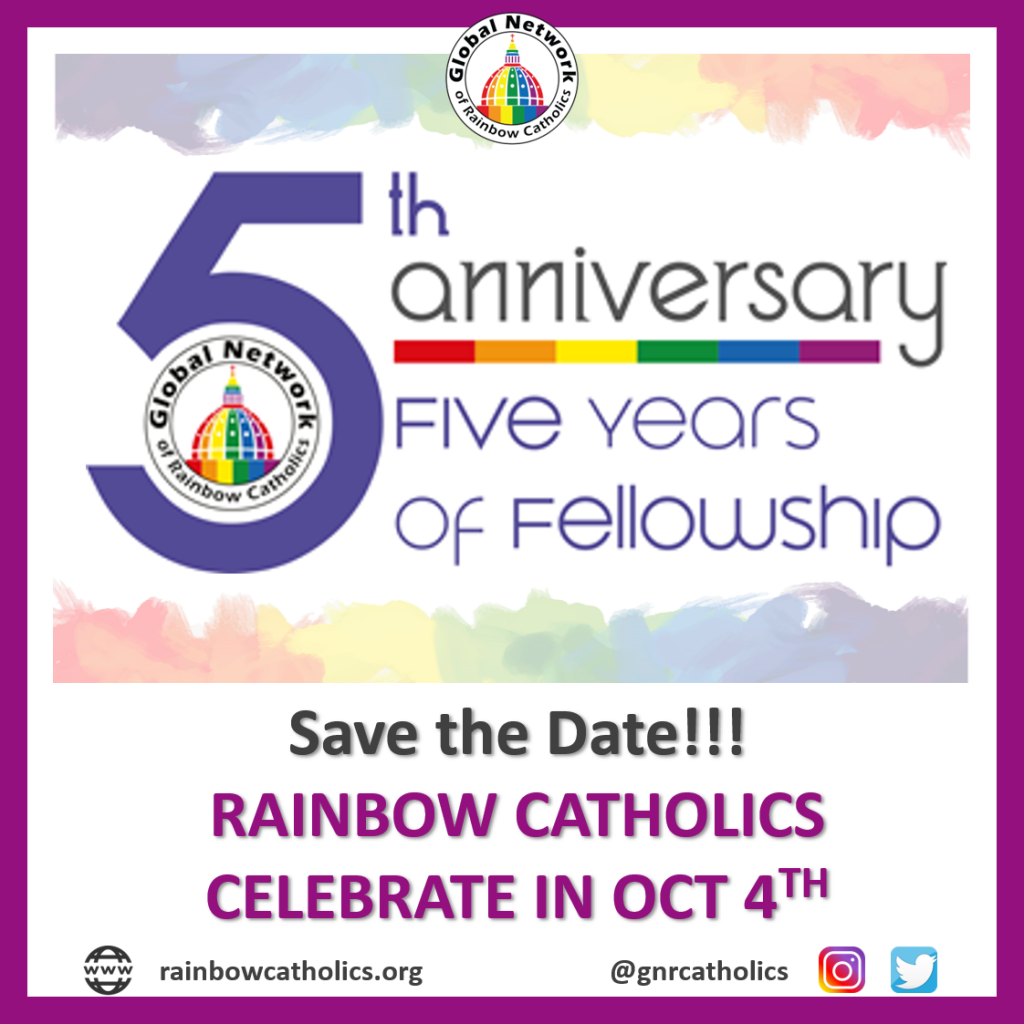 All Rainbow Catholics and our families are welcome to our 5th Anniversary Virtual Gathering on October 4th. Musical performances, celebrated speakers, group discussions and a common liturgy on our Facebook and YouTube Channels by 2 p.m. London Time (gmt +1). More info in the link here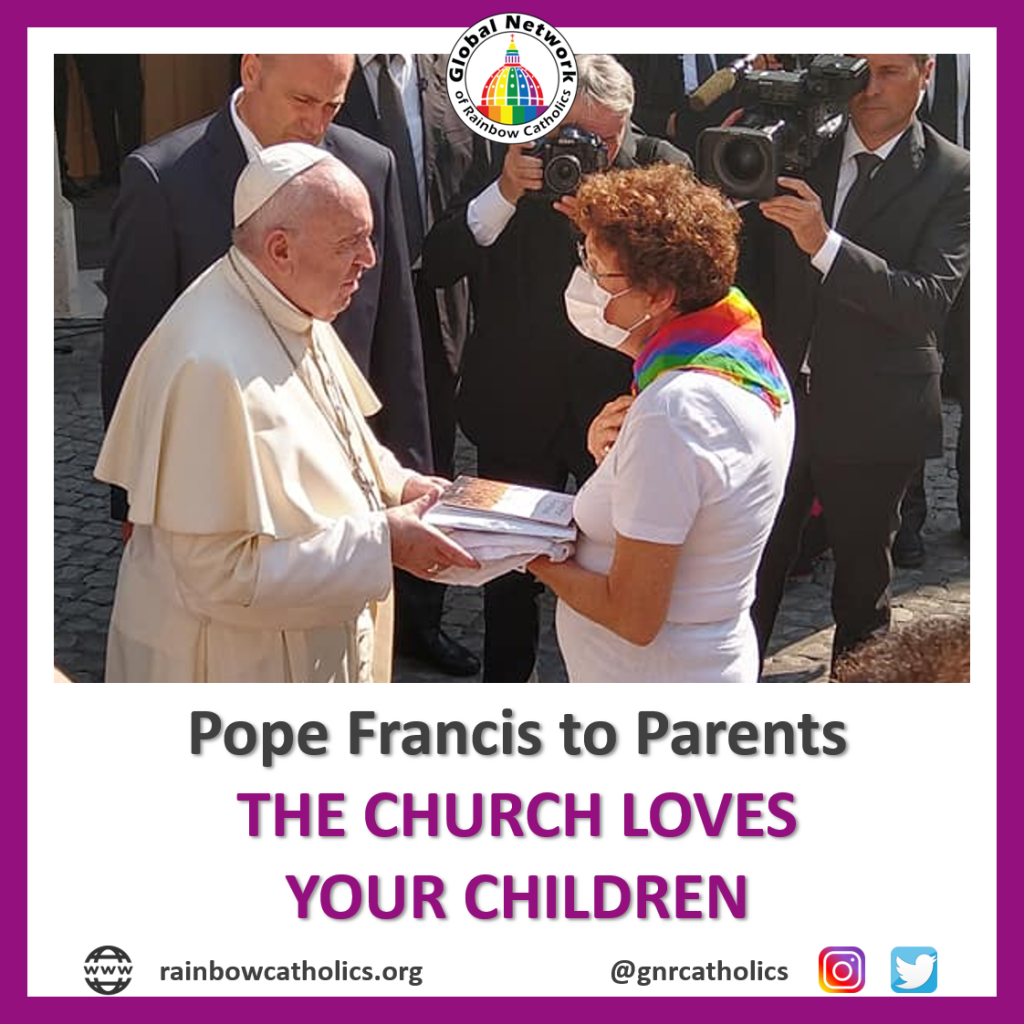 Our Parents of LGBT Children🌈 met yesterday with Pope Francis‼ They received an amazing message of hope and union from him. Read the full article and the Witness Video on Facebook @progettogionata or visit the original article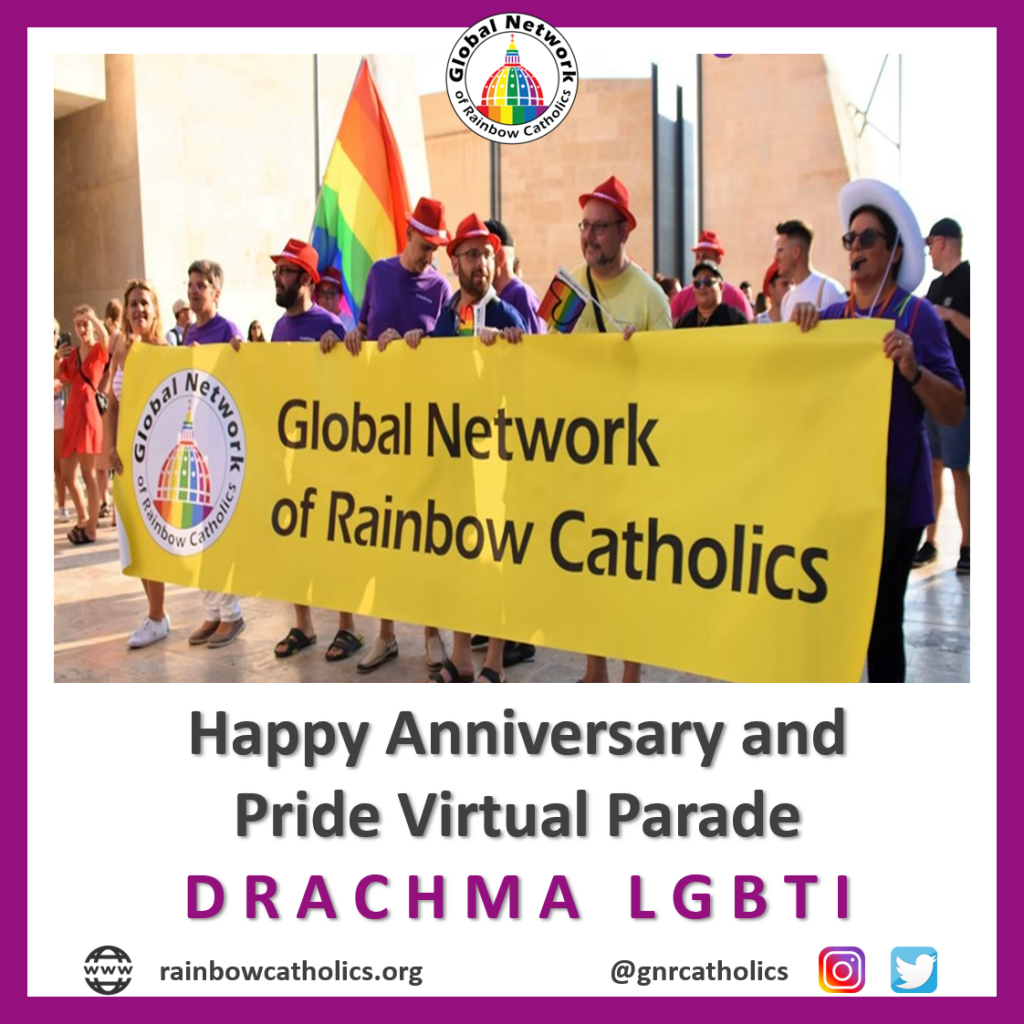 Celebrate with Drachma LGBTI 🌈✝️ their anniversary in September 17th through a Pride Virtual Parade! The meeting will be held via Zoom by 7 p.m. (gmt+2) on Channel https://us02web.zoom.us/j/85634458351 . More info on https://www.facebook.com/events/309567453659430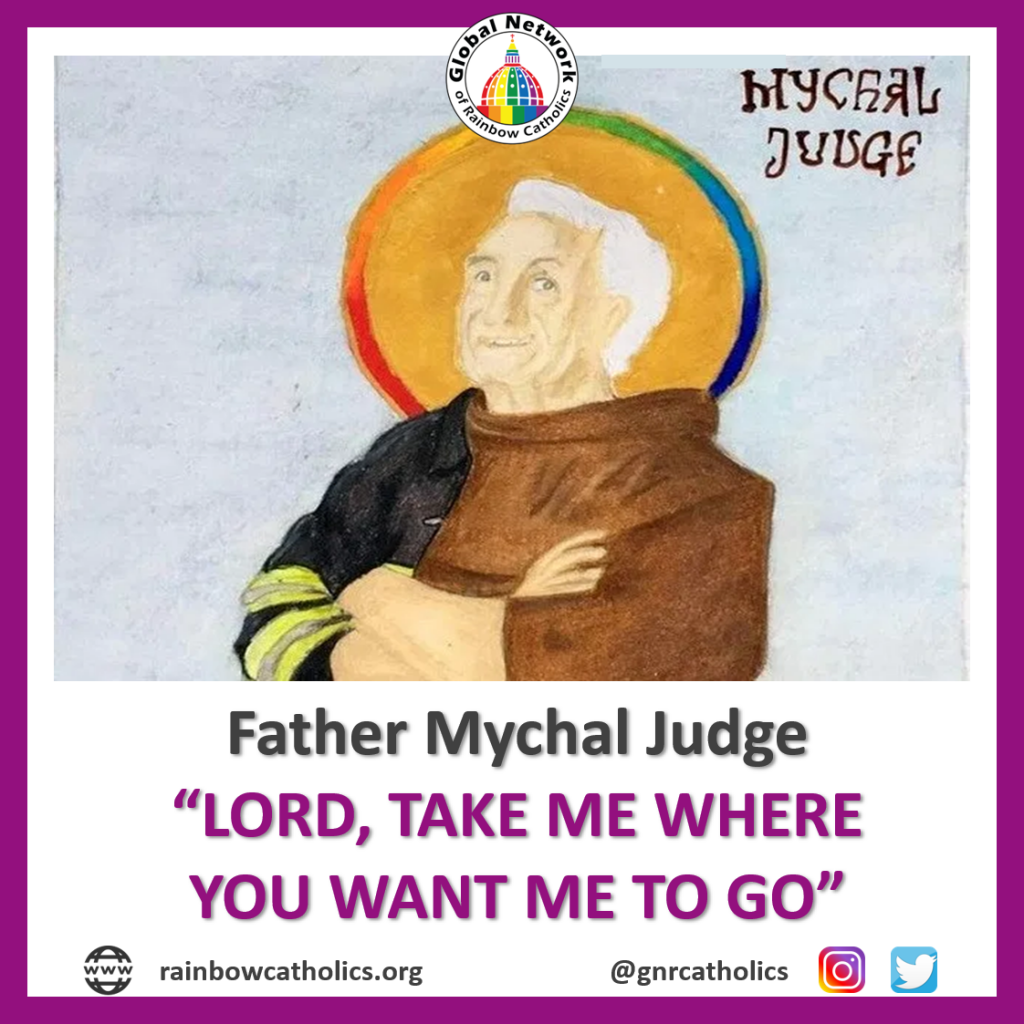 Is Mychal Judge a gay saint? Yes, without a doubt🌈✝️. But not simply because he was a gay man who was also holy. What do you think? For more info read the full article visit @newwaysministry website.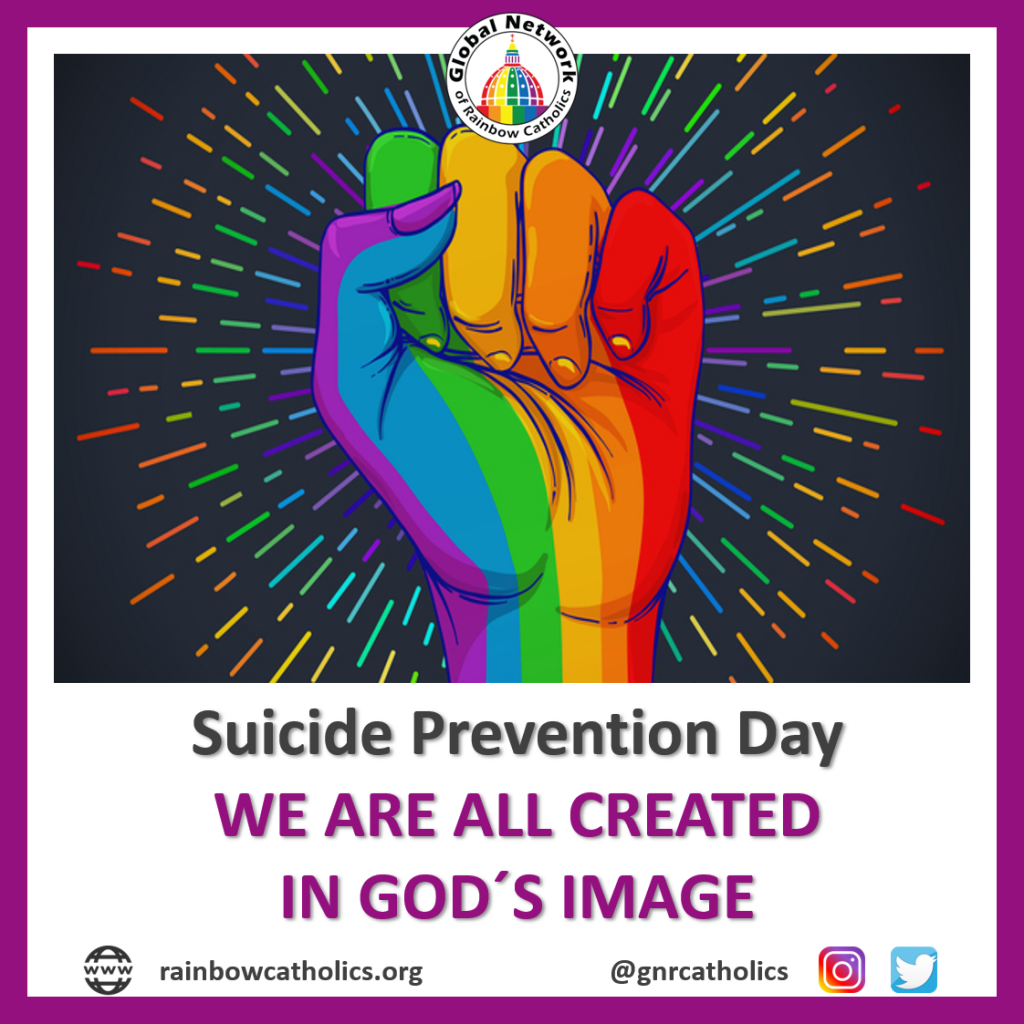 Sadly discrimination, prosecution and criminalization are high risk factors that may lead to suicidal tendencies. That's why we want to remind you that you are not alone, you are beautiful and that your LGBT+ Catholic siblings are struggling for a more inclusive Church and society.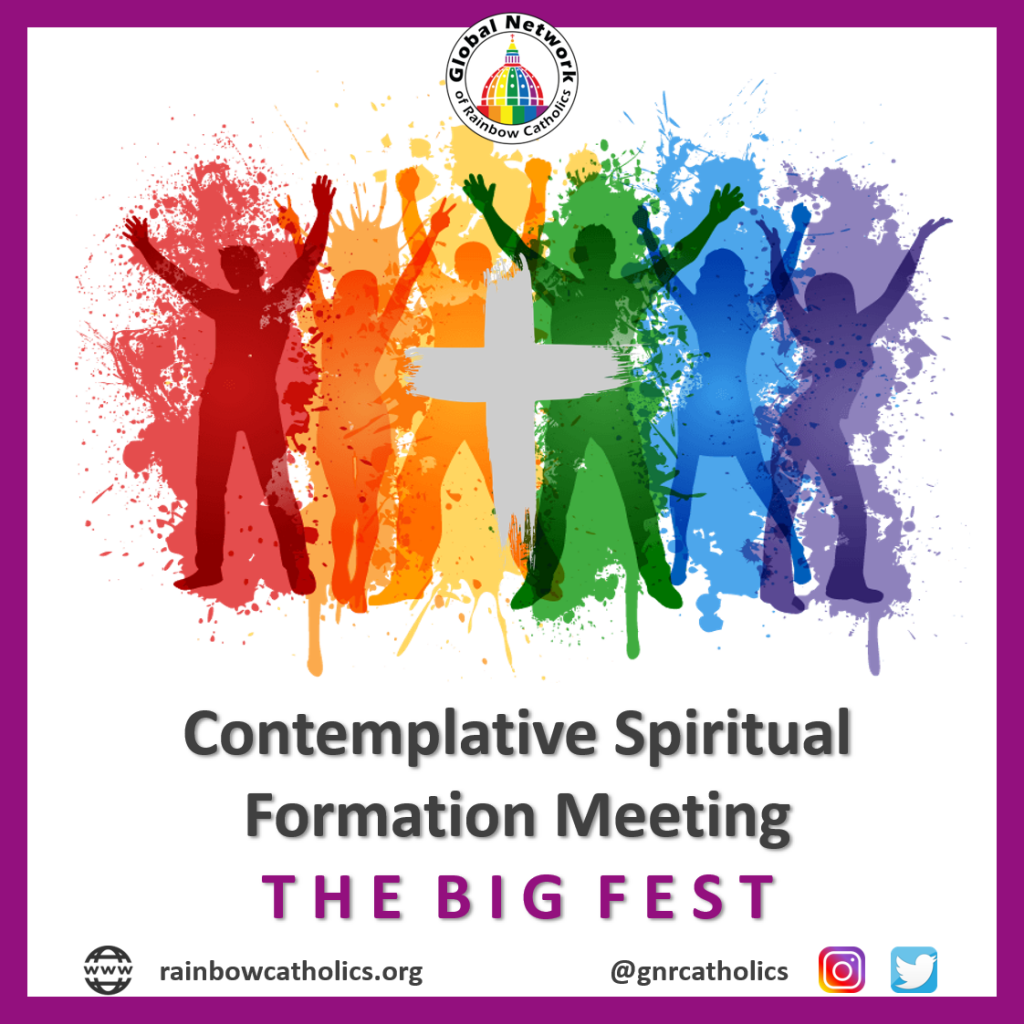 Rainbow Catholics🌈✝️ will gather again this Friday, September 11th by 2 p.m. (gmt+2) for "The Big Fest". A Contemplative Spiritual Prayer via Zoom in English on Channel 85354578105 with Password 372486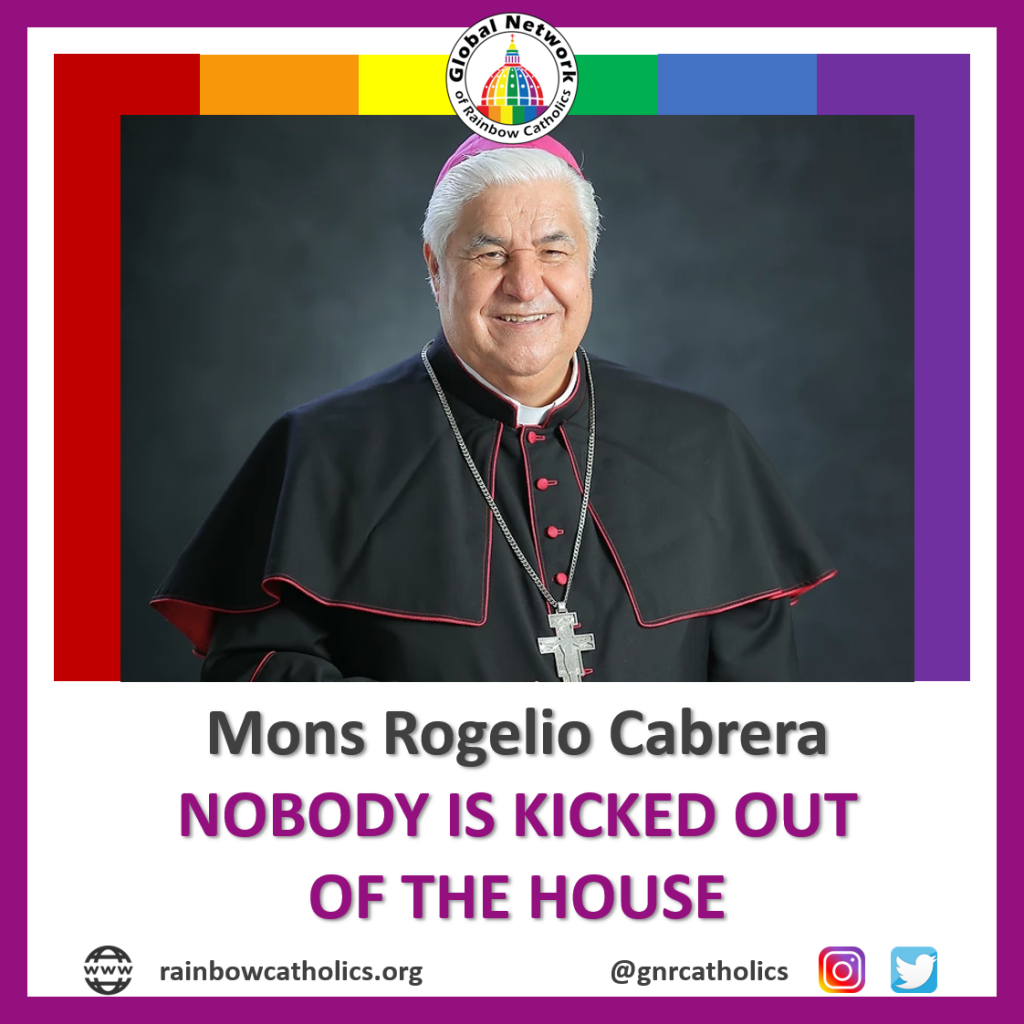 Congratulations to @redarcoirismex 🌈✝️ and greetings to Mons Cabrera López for this astonishing milestone for the LGBT+ Catholic community in Monterrey, Mexico. Check the full article (Eng/Sp) on catolicosarcoiris.mx/blog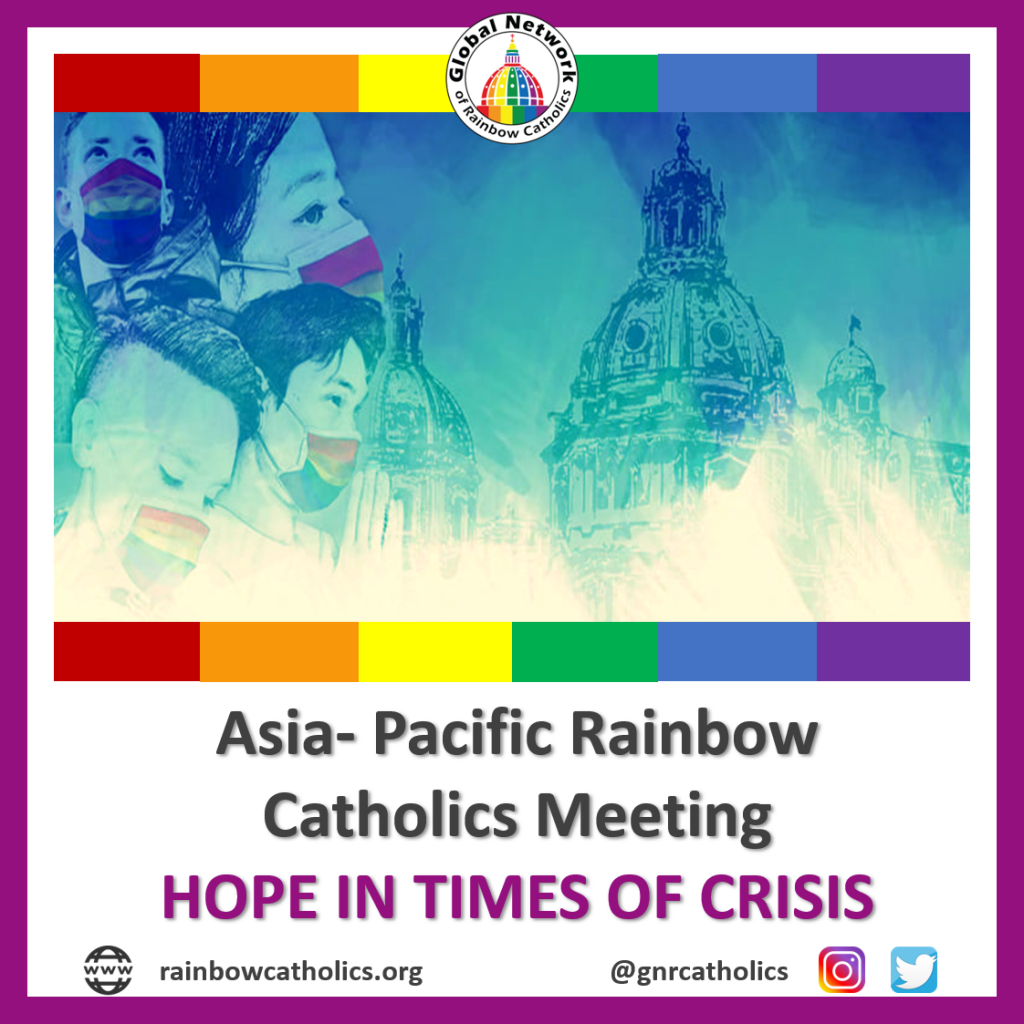 A Light of Hope🌈 from Asia Pacific🌏 and an amazing meeting that we all had time to enjoy last weekend. You can as well now on Facebook Live in @RainbowCatholicsAP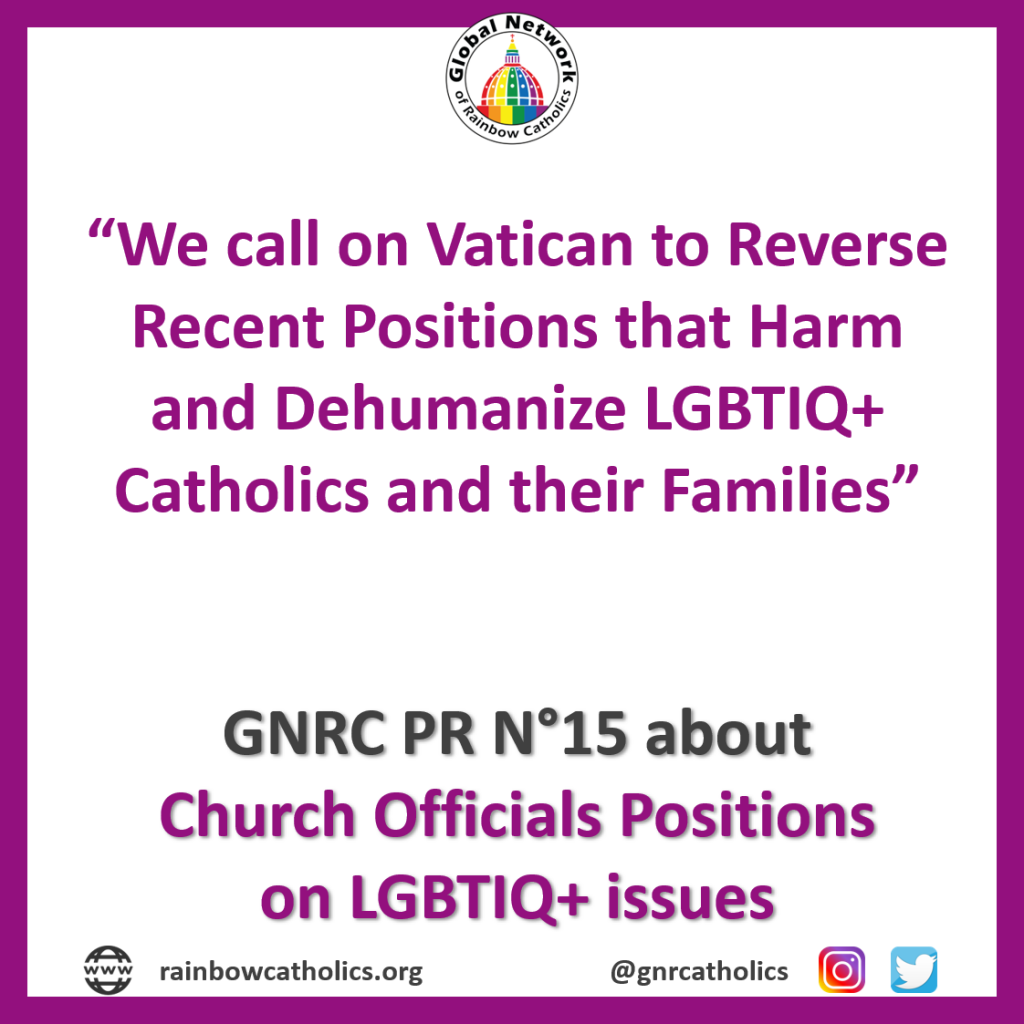 Please find in the link the GNRC PR N°15 "Global Catholic Group calls on Vatican to Reverse Recent Positions that Harm and Dehumanize LGBTIQ+ Catholics and their Families" – English / Spanish / French / Italian available – for immediate circulation among your group members, allies and Media contacts.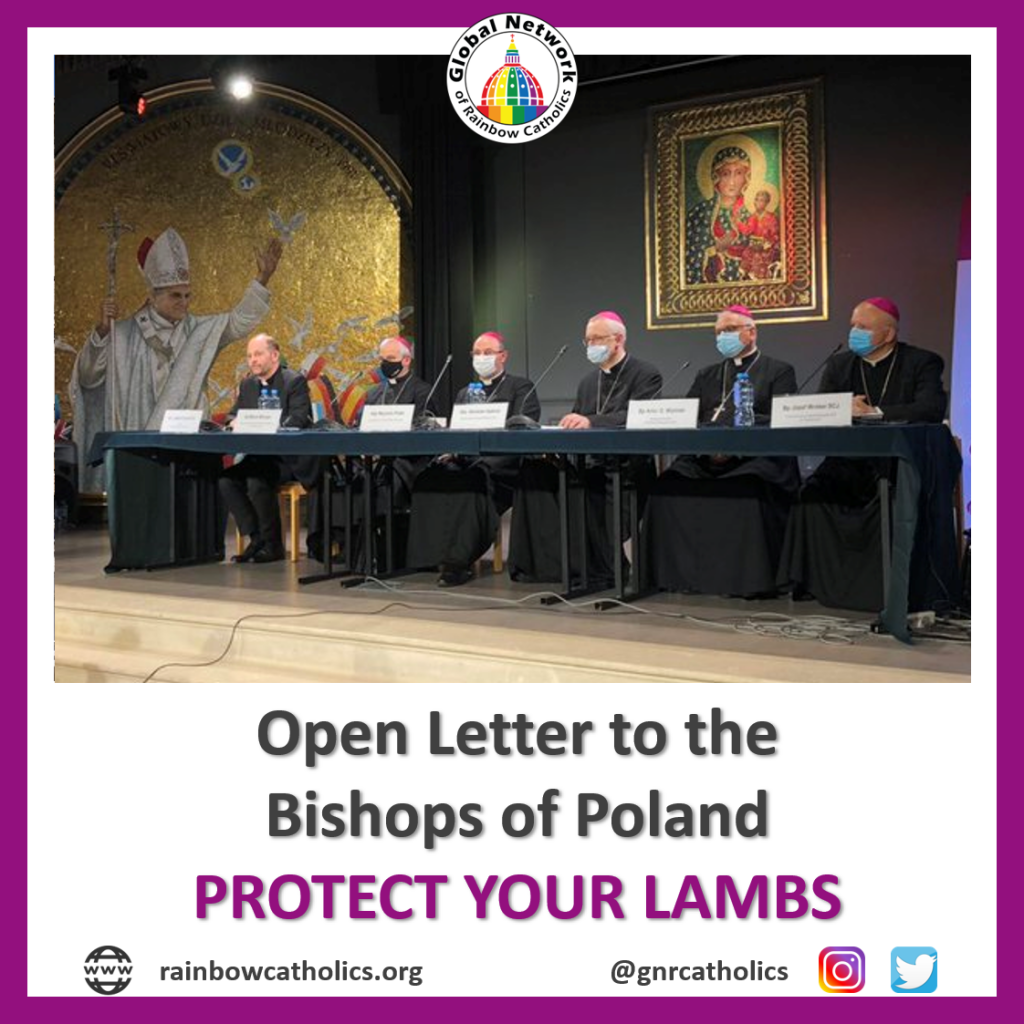 It is with great concern that GNRC see a pattern emerging from the actions and statements by the Bishops of Poland against our much cherished LGBTIQ family. Find the full version of the Open Letter to the Bishops of Polan here. (English / Spanish / French / Italian / Polish available)
Newest Posts / October 2020 / September 2020 / August 2020 / July 2020 / June 2020 / May 2020 / April 2020 / March 2020 / February 2020 / Oldest Posts