Newest Posts / November 2020 / October 2020 / September 2020 / August 2020 / July 2020 / June 2020 / May 2020 / April 2020 / March 2020 / February 2020 / Oldest Posts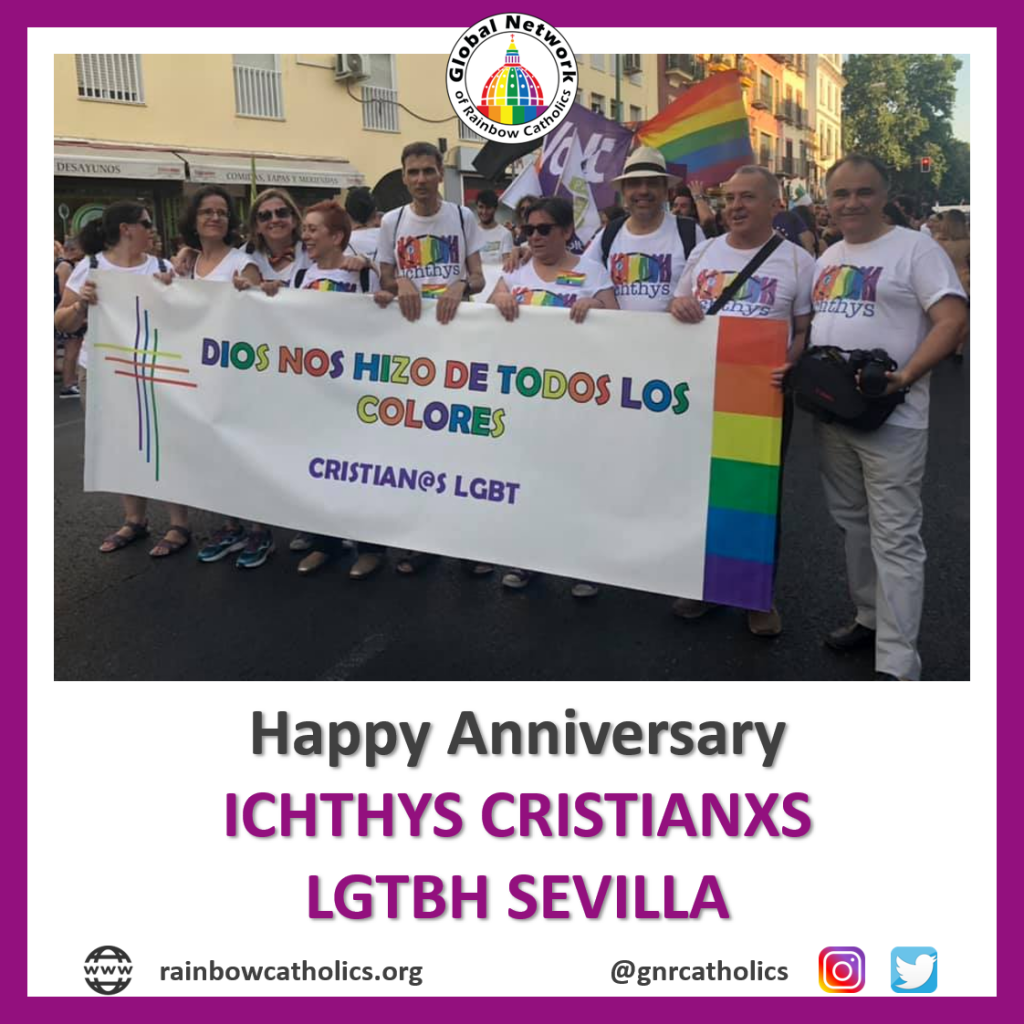 Congratulations🥳 to @ichthyssevillacristianxslgbth 🐠✝️🌈 on their 17th Anniversary. From the Beautiful Sevilla to the LGBT+ Christian community worldwide spreading The Gospel from Out of the Closet.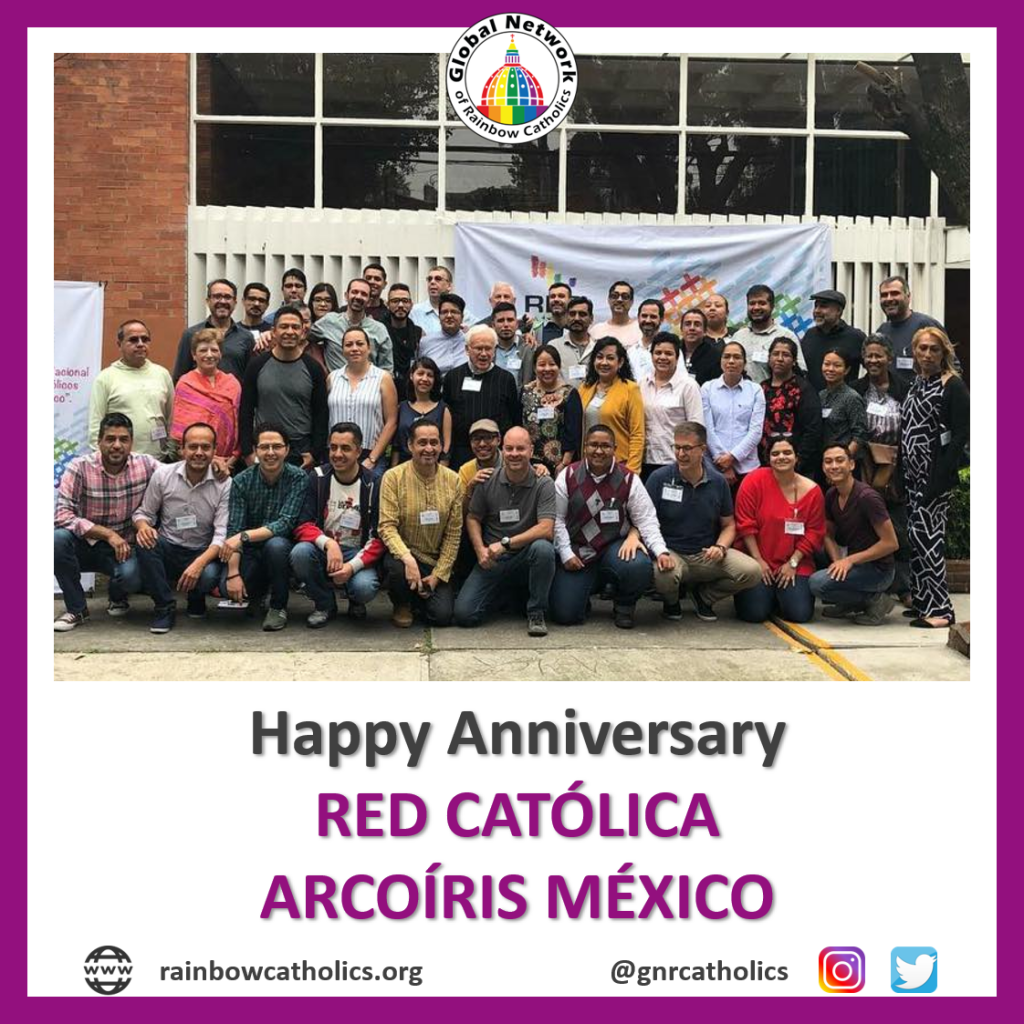 Mexico has a major lighthouse for LGBT+ Catholics🌈✝️ and today we celebrate their Second Anniversary🥳. Are you part of Red Católica Arcoíris México?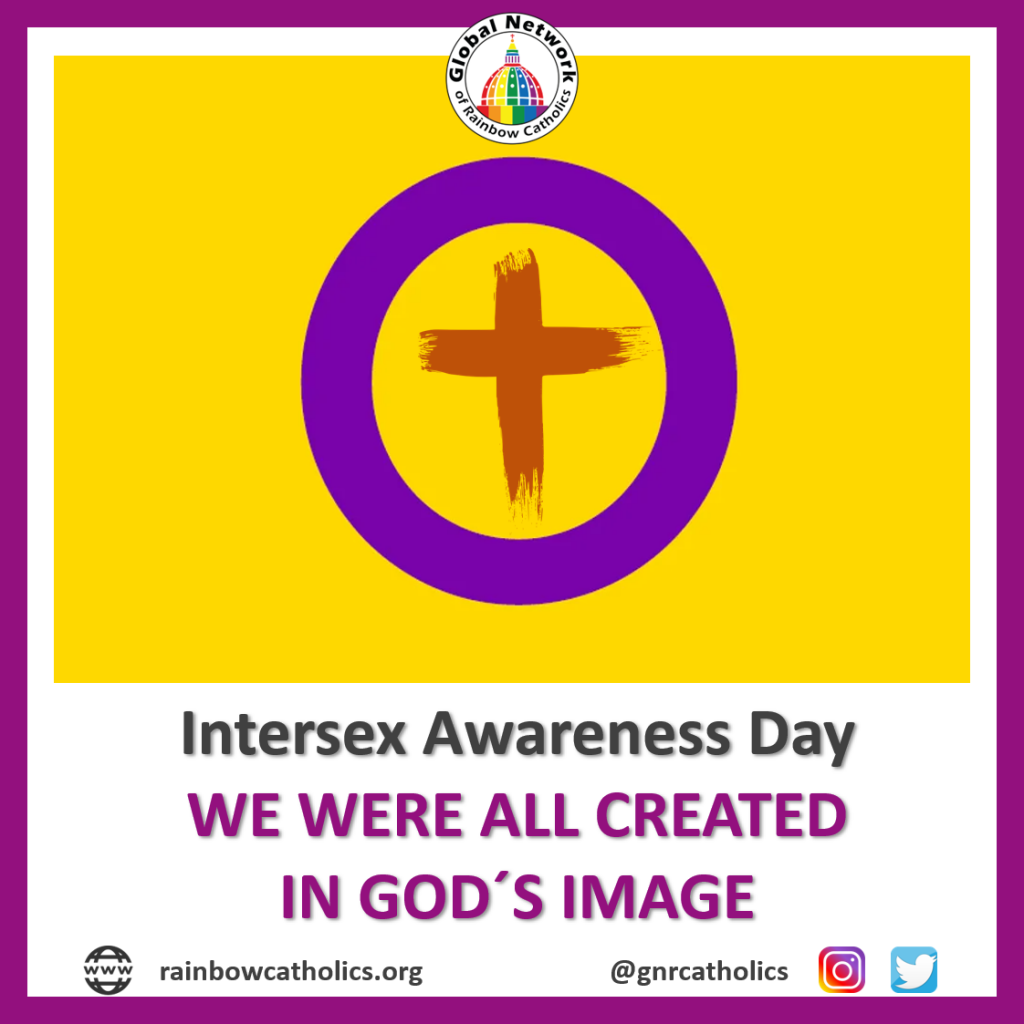 Our Intersex siblings 🟡🟣🟡 deserve inclusion and recognition by the Church✝️ and society🌐. Let´s contribute with the International Intersex Awareness Day by promoting their human dignity and spreading the message.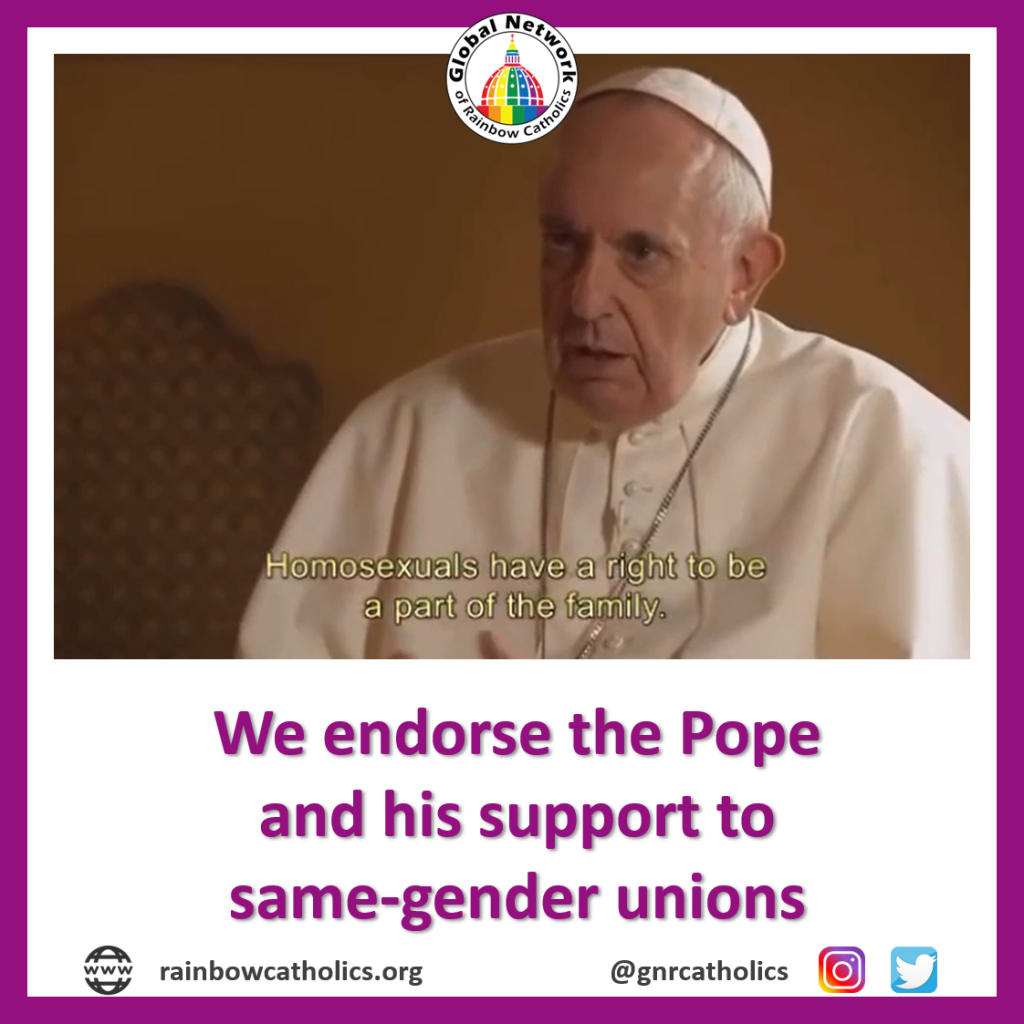 We are happy🌈 to endorse Pope Francis👴🏼 and his comments related to give support to same-gender unions. Read the GNRC PR N°16 "Global Catholic Group welcomes news that Pope Francis says ´Gay couples deserve legal protections for their relationships´" English, Spanish, Portugues, Chinese , French and Italian available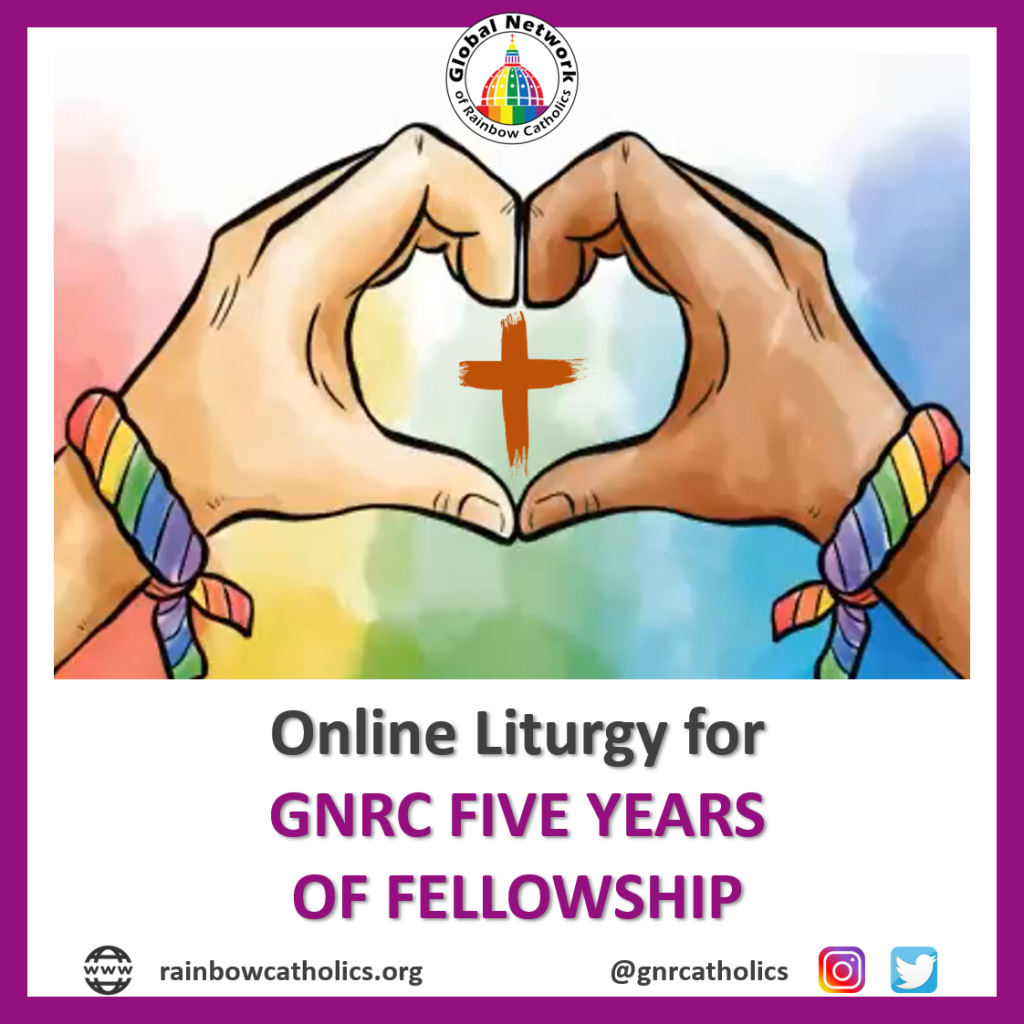 LGBT+ Catholics Celebrated 5 Years of Fellowship on October 4th!!! If you missed the celebration visit GNRC Facebook and YouTube Channels to experience what Rainbow Catholics and our families have to share with the Church and the world. Did you join the meeting?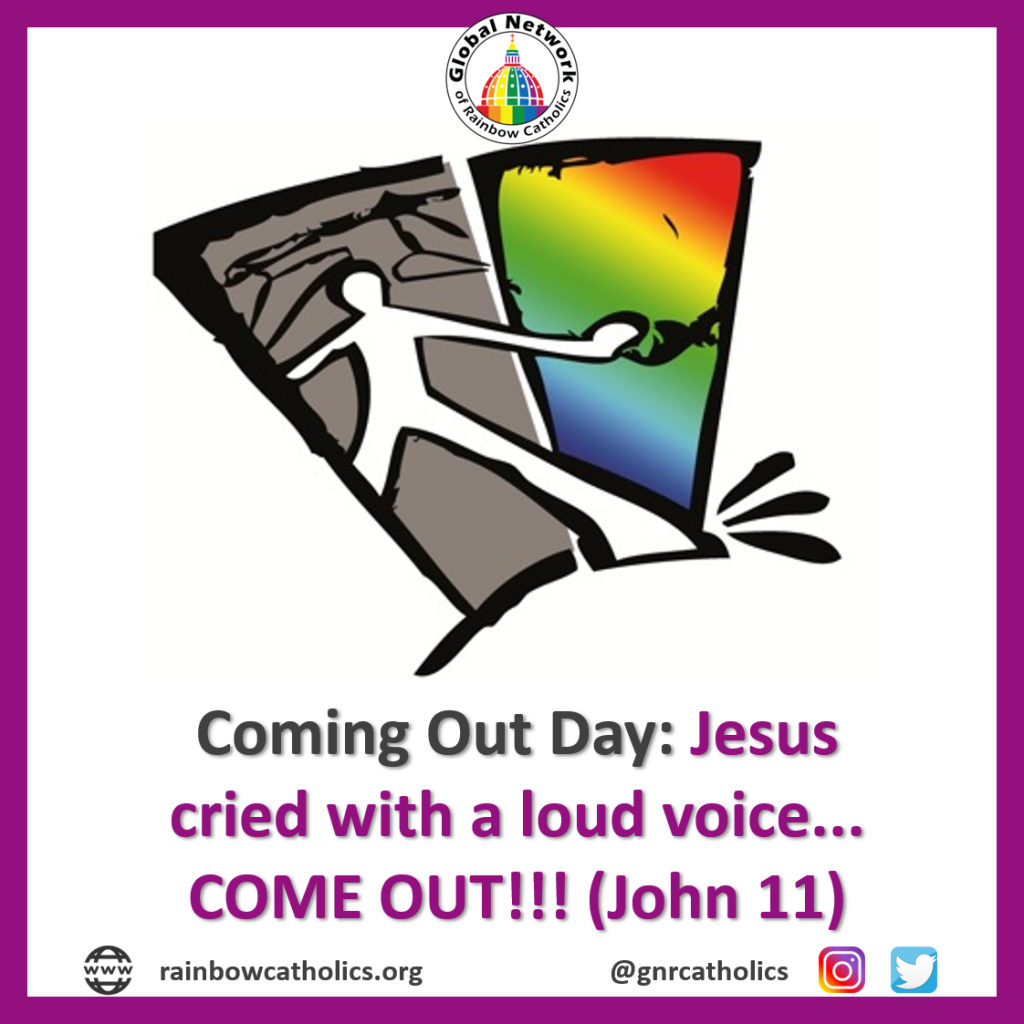 Let's follow Jesus´ words and COME OUT🌈!!! For those who are still not ready, your LGBT+ Christian siblings will be there on the day you require it. Do you have a word of encouragement for today?
Newest Posts / November 2020 / October 2020 / September 2020 / August 2020 / July 2020 / June 2020 / May 2020 / April 2020 / March 2020 / February 2020 / Oldest Posts