Newest Posts / November 2020 / October 2020 / September 2020 / August 2020 / July 2020 / June 2020 / May 2020 / April 2020 / March 2020 / February 2020 / Oldest Posts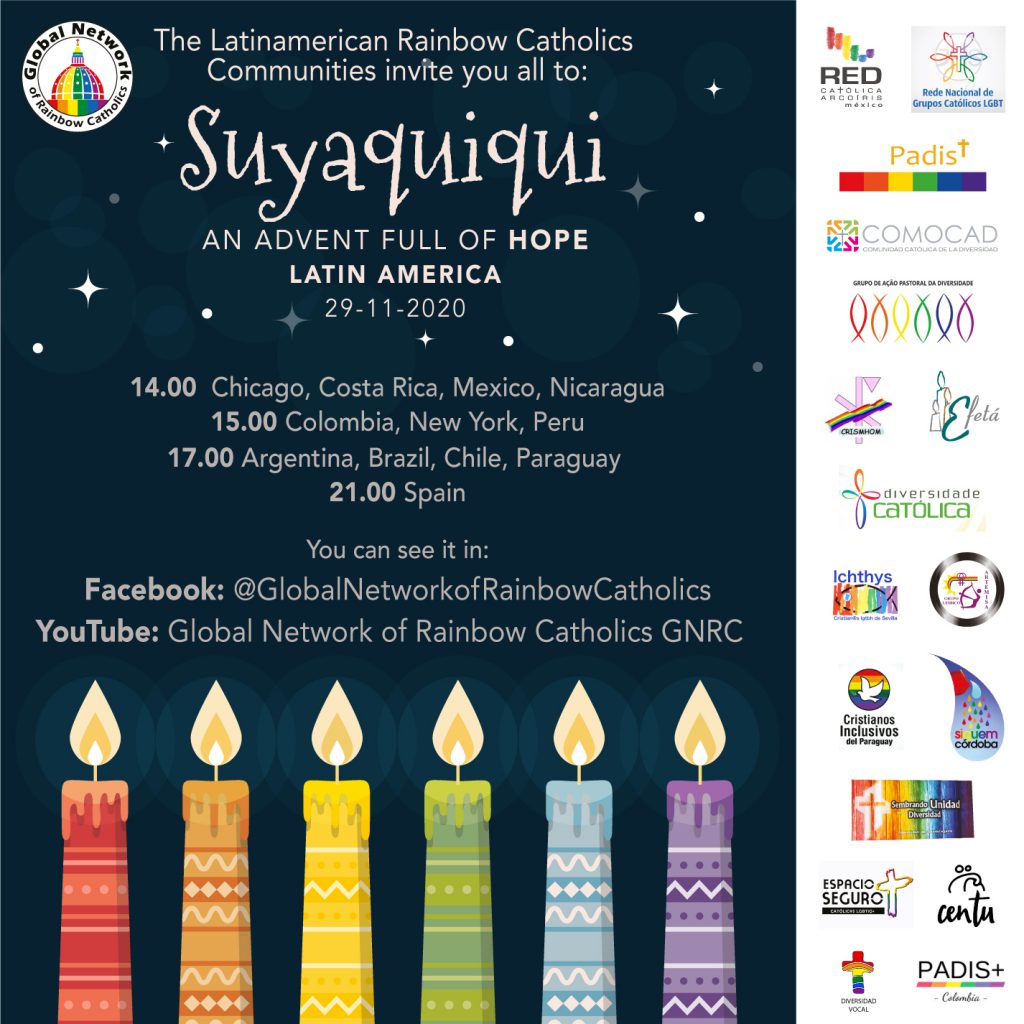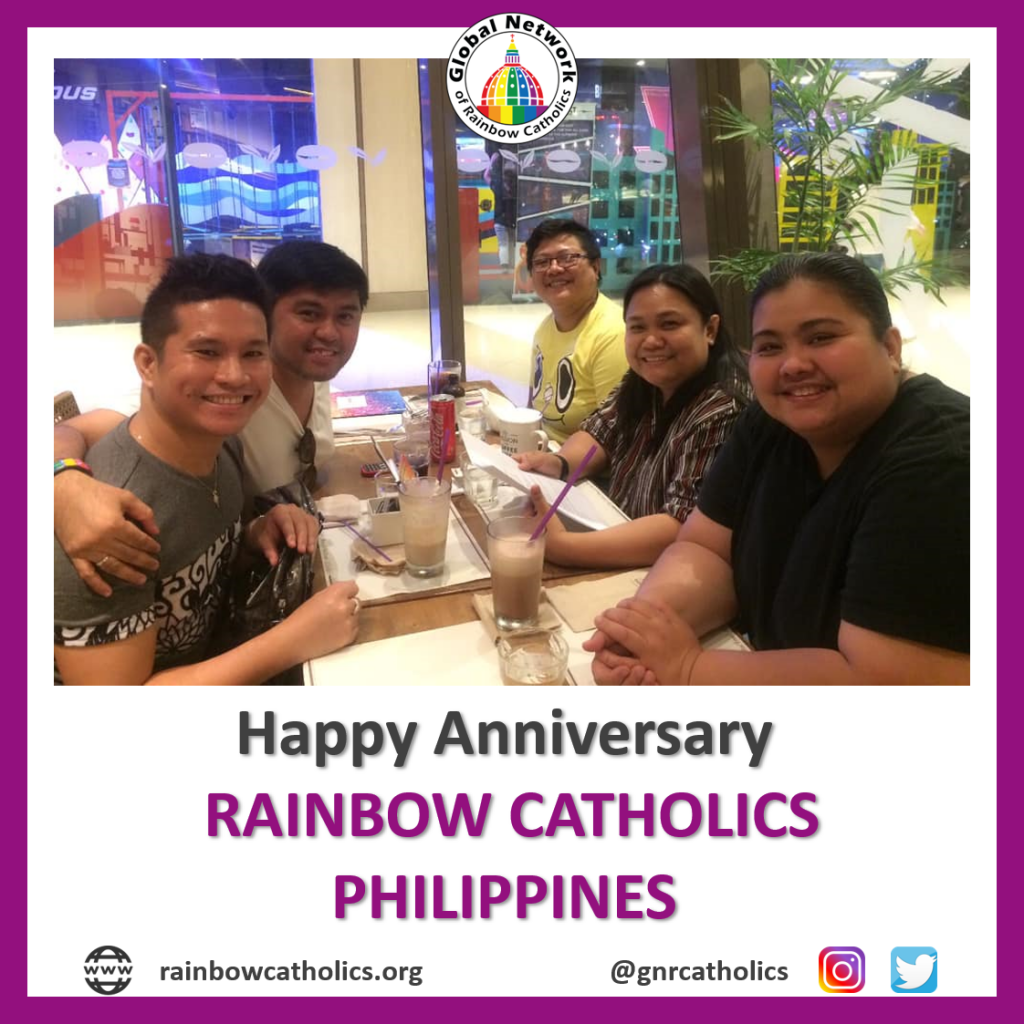 Today we celebrate the day @rainbowcatholics.ph 🌈✝️ was born as there are LGBTIQ+ Catholics worldwide! If you are in Manila, just knock at their door through their Social Media or attending their meetings.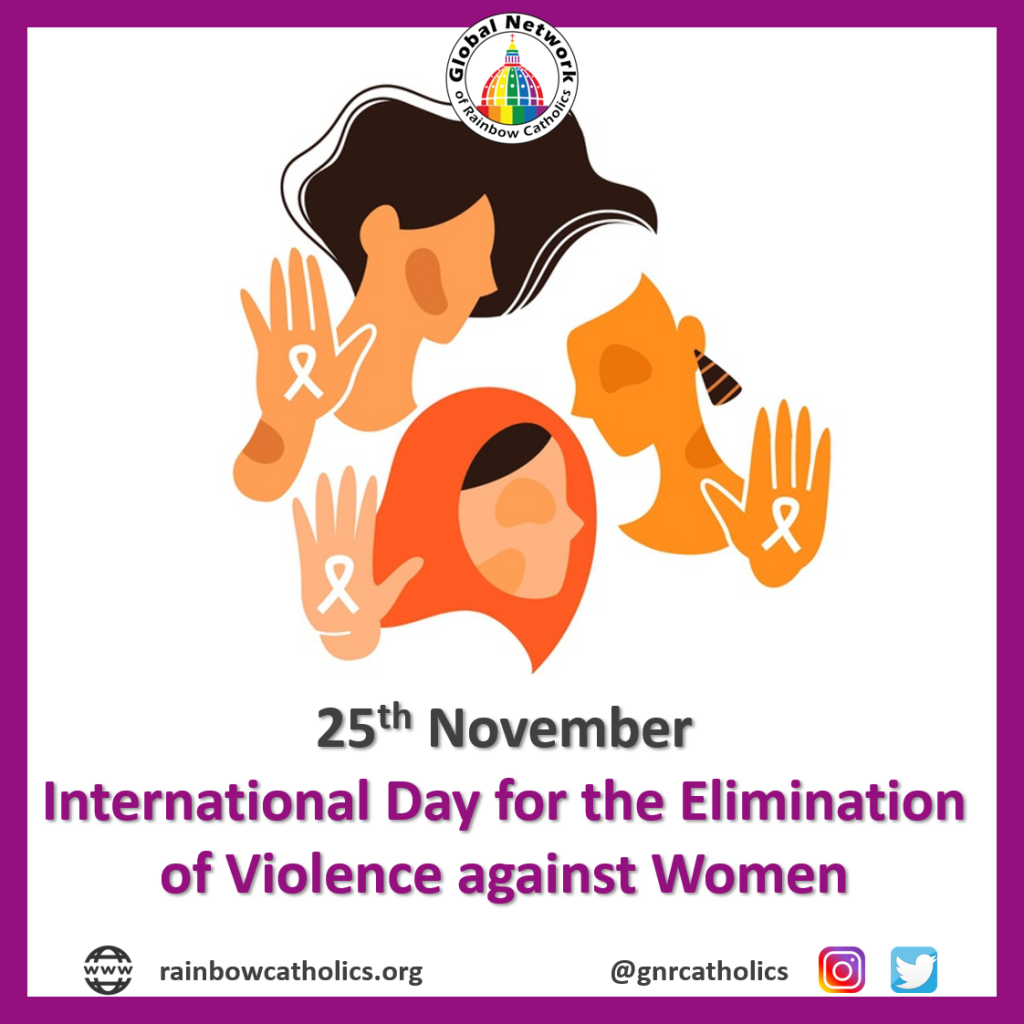 All our sisters 👩‍🦰👩🏿‍🦱👩🏽‍🦳👩🏻👵🏾 must be treated with respect and dignity as human beings the same way Jesus did in the Gospel. We as Rainbow Catholics condemn all type of violence against our LBTIQH sisters!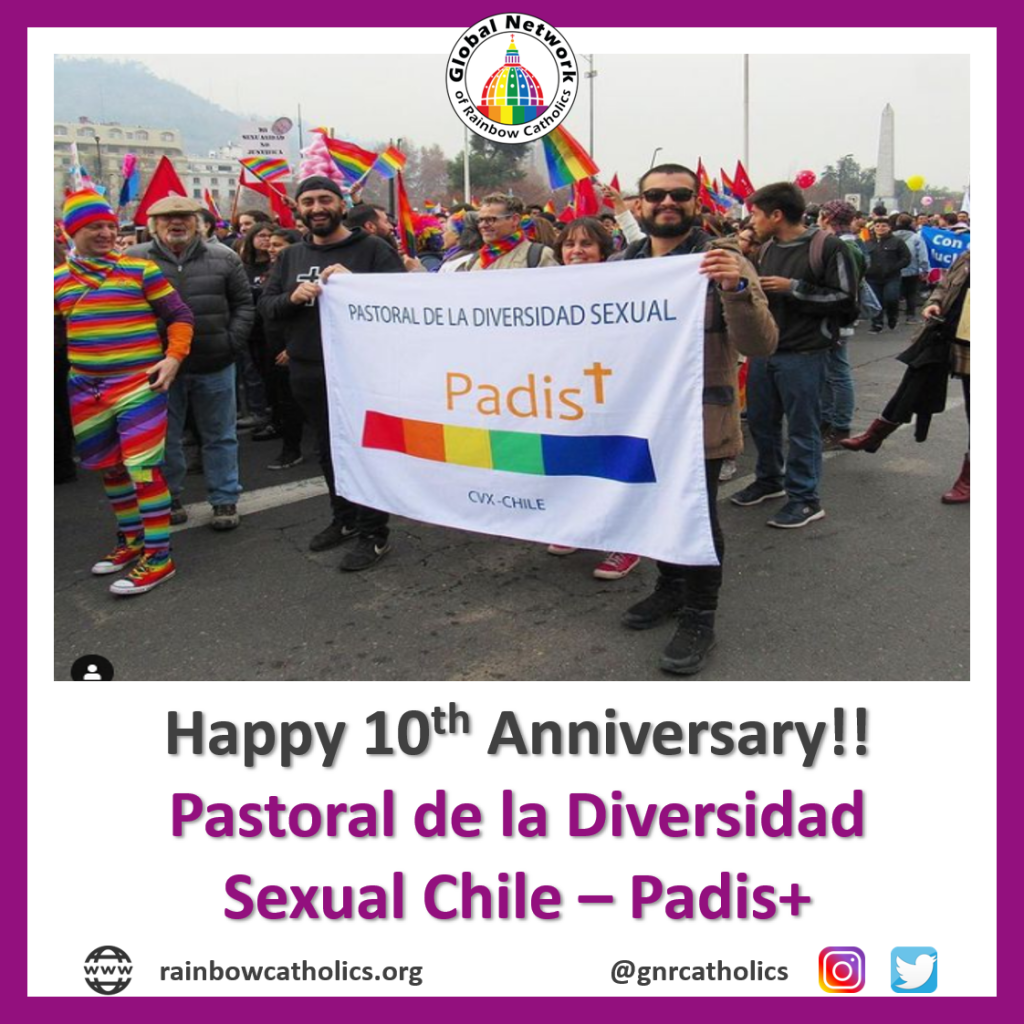 @padischile celebrates its 10th Anniversary next Sunday and welcomes us all to the party🥳! Meet the first Padis+ – that inspired many others – and share with them on their Social Media and padis.cl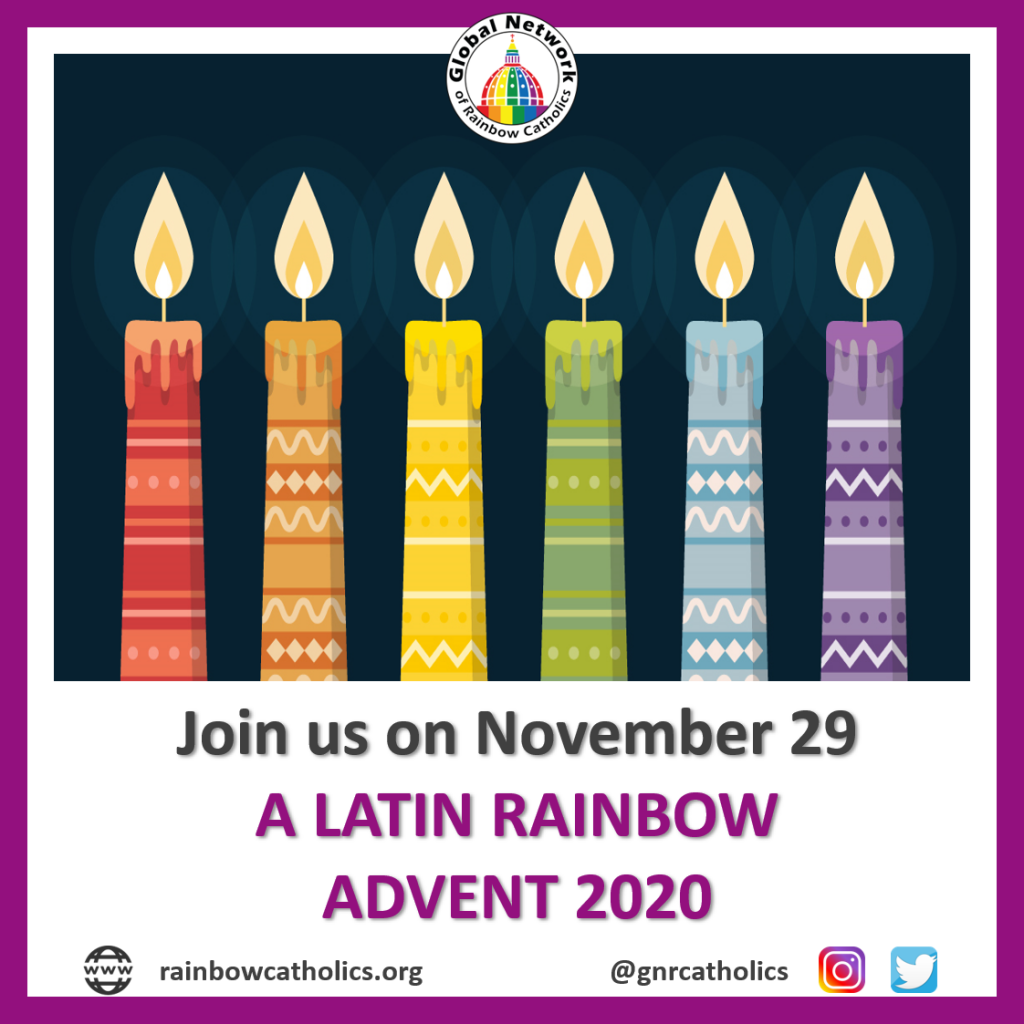 A SUYAQUIQUI ♥️🕯- Loving Hope in Quechua – is what the Latino Rainbow Catholic groups invite us to start Advent 2020. Join them on Nov 29th through the GNRC Facebook and YouTube Accounts. Share the Good News in Spanish or Portuguese with your LGBTIQ+ Catholic community.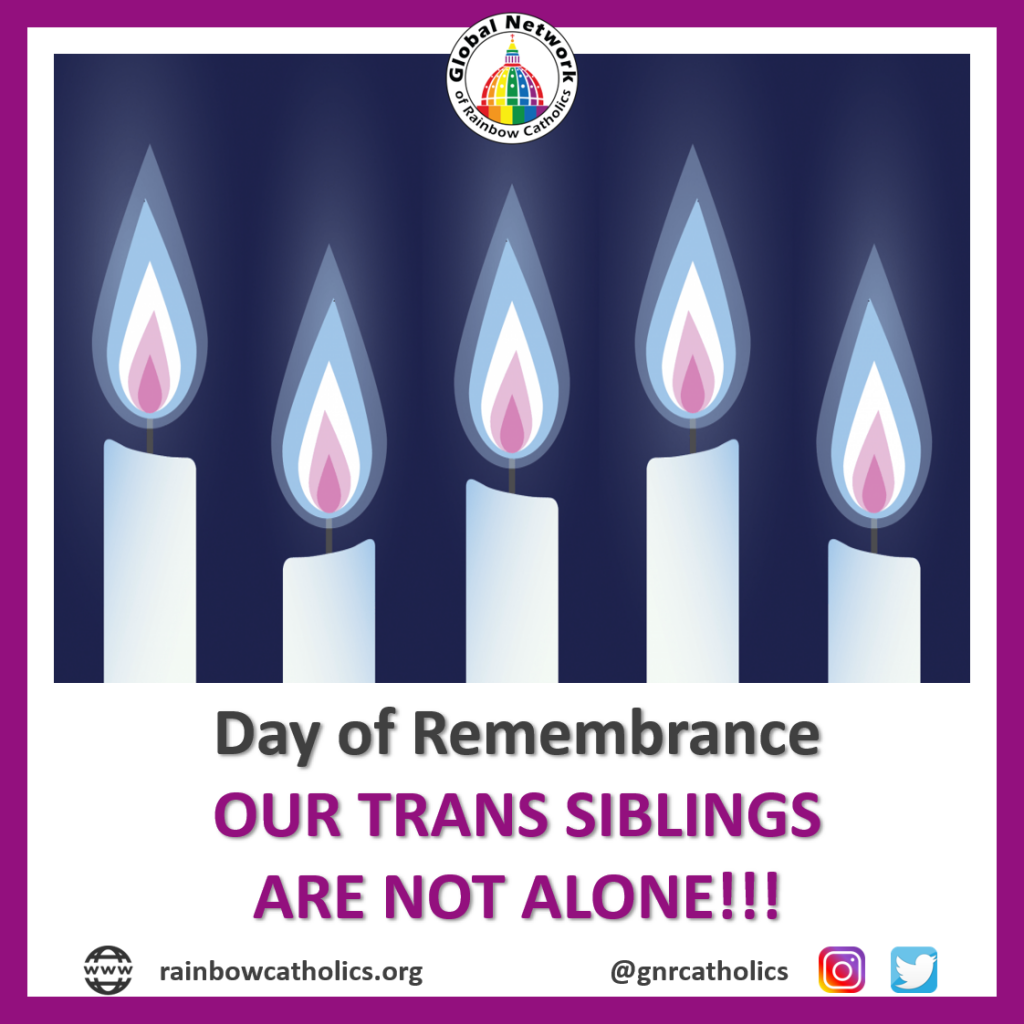 It's Transgender Day of Remembrance 🔵🟣⚪🟣🔵, so we need to make a pause to dignify those who have left us. Neither can we forget that the work for Trans inclusion inside the Church and Society is vital for their safety and equality as human beings.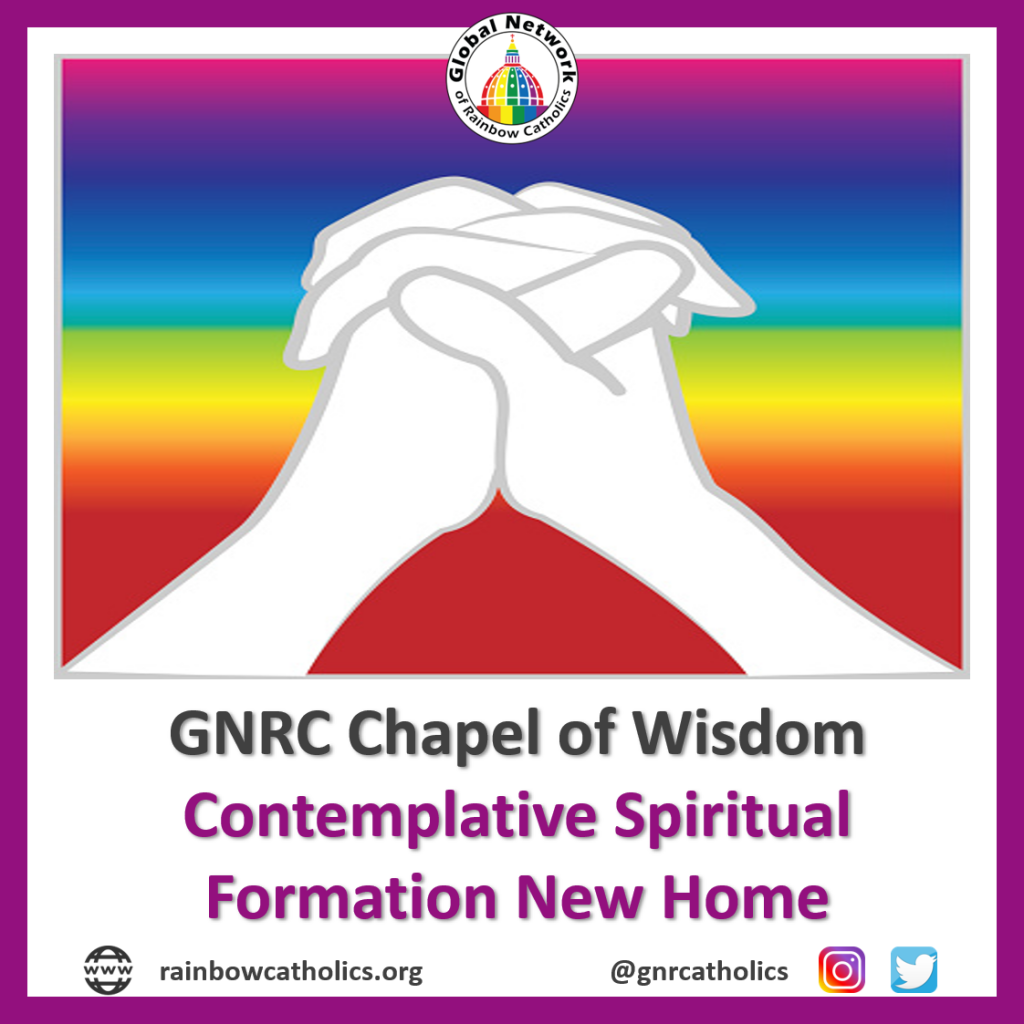 Our GNRC Contemplative Spiritual Formation Committee has moved to a new platform to celebrate their bi-weekly prayer meetings starting on November 20th. Please check for more information in the following post on our website.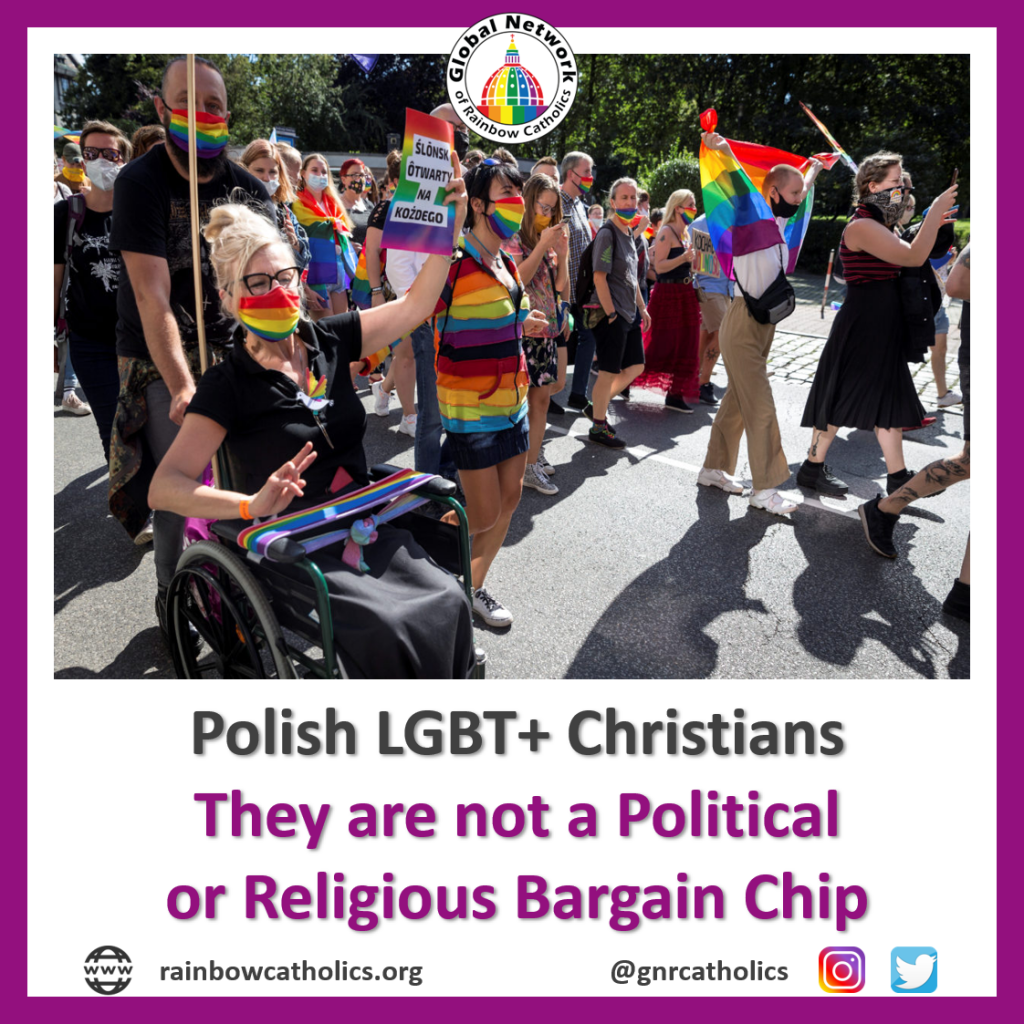 Read the folowing research made in Germany – available in English, Spanish and German – about how Polish LGBT+ Christians must deal with public and mediatic attacks related to political and religious strategies that lead to social and religious rejection.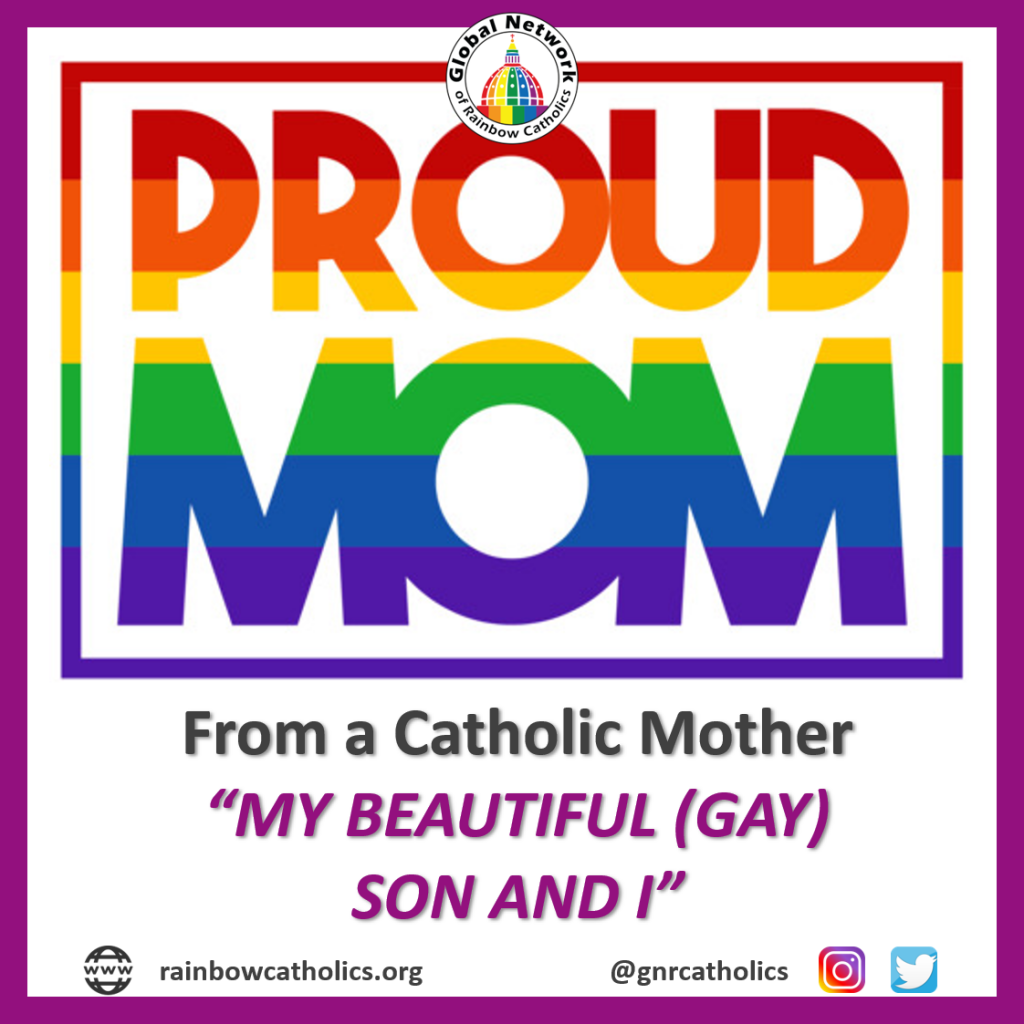 Blessings to this Maltese Catholic mother who rejoices in all of her Children 🌈✝️! Read the full letter that expresses all the love of a mother from Drachma Parents´ Group to her Gay son on timesofmalta.com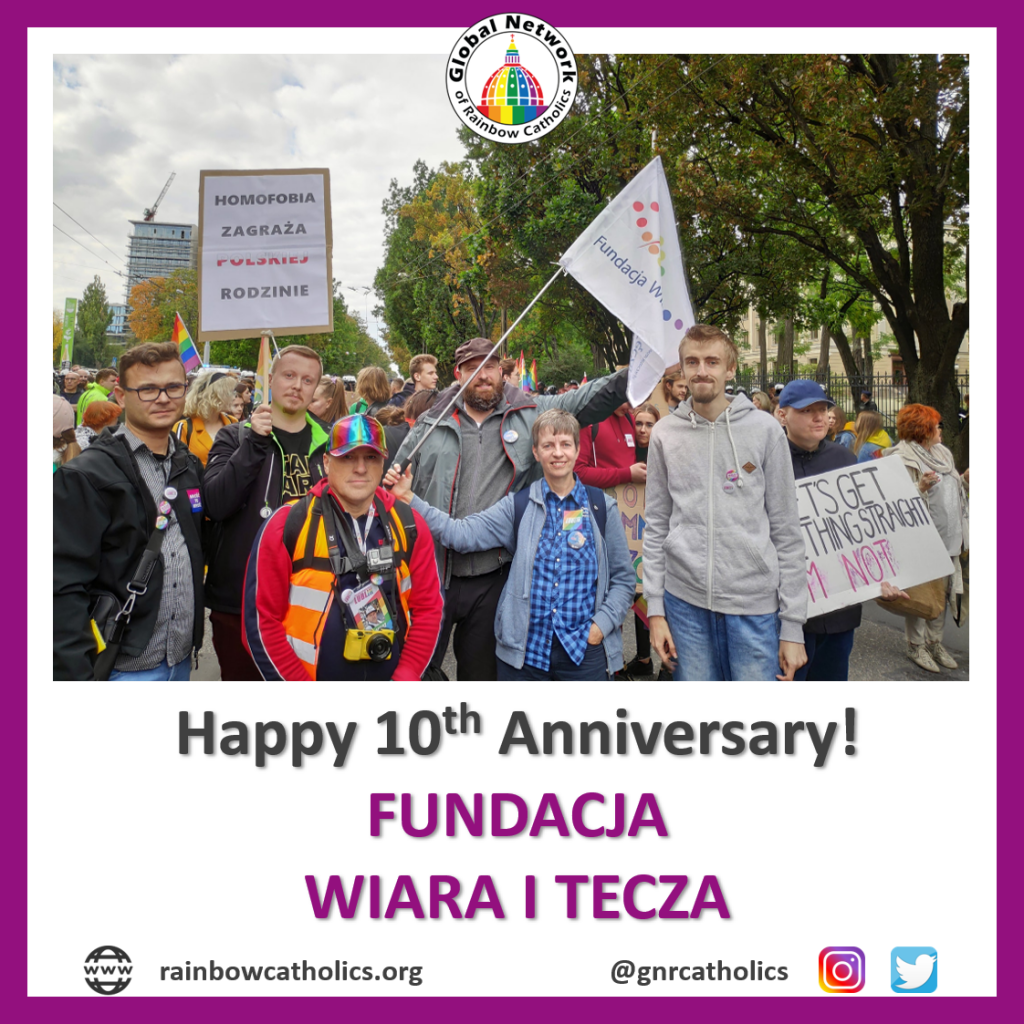 Greetings to our LGBT+ siblings in Fundacja Wiara i Tęcza 🙏🌈 from Poland!!! Keep working for the equality, dignity and inclusion of all our Rainbow community and their families.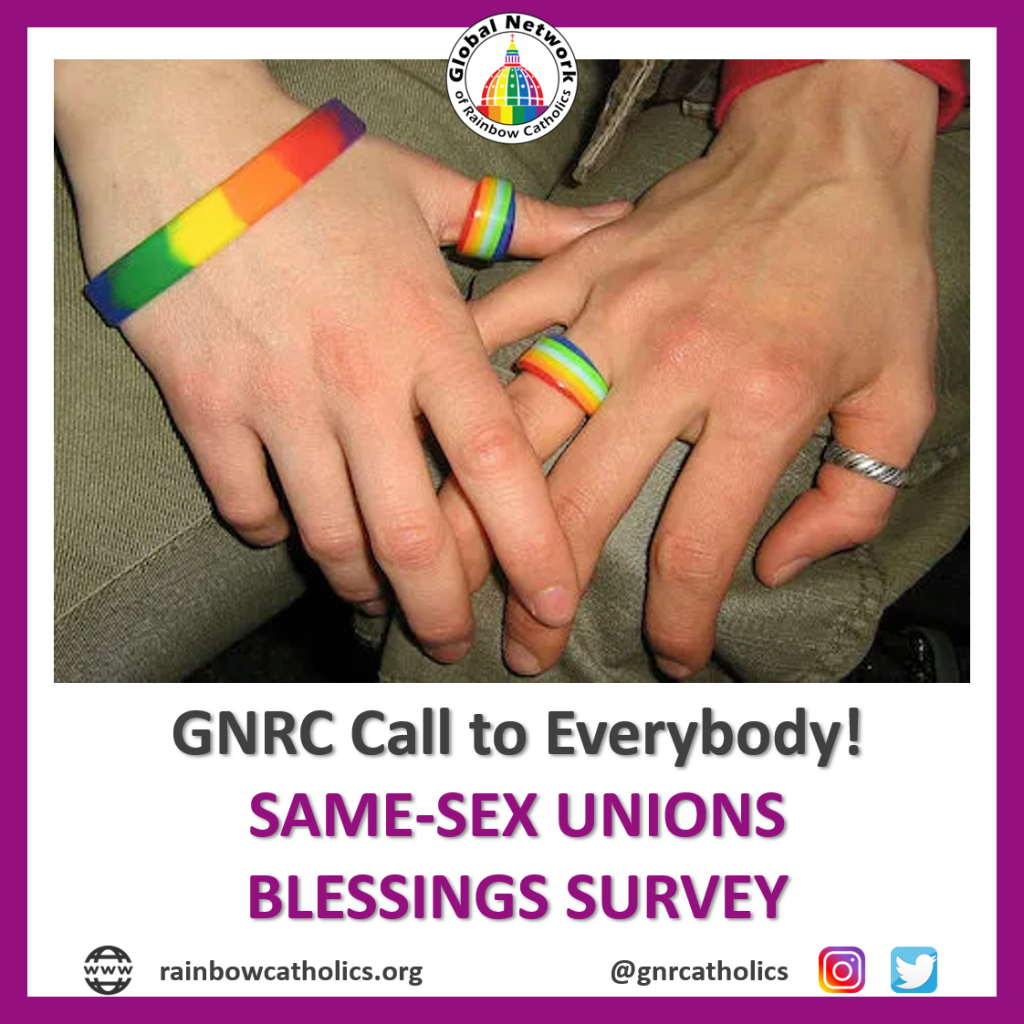 We are leading a survey for the major list of same-sex unions blessings 👨🏼‍🤝‍👨🏻👩🏿‍🤝‍👩🏽🌈✝️ worldwide! If you have the written or graphical blessing that was spoken during your same-sex union please shate it with us through our Theological Committe Official Tyrone Grimma via theologicalcommittee@gnrcatholics.org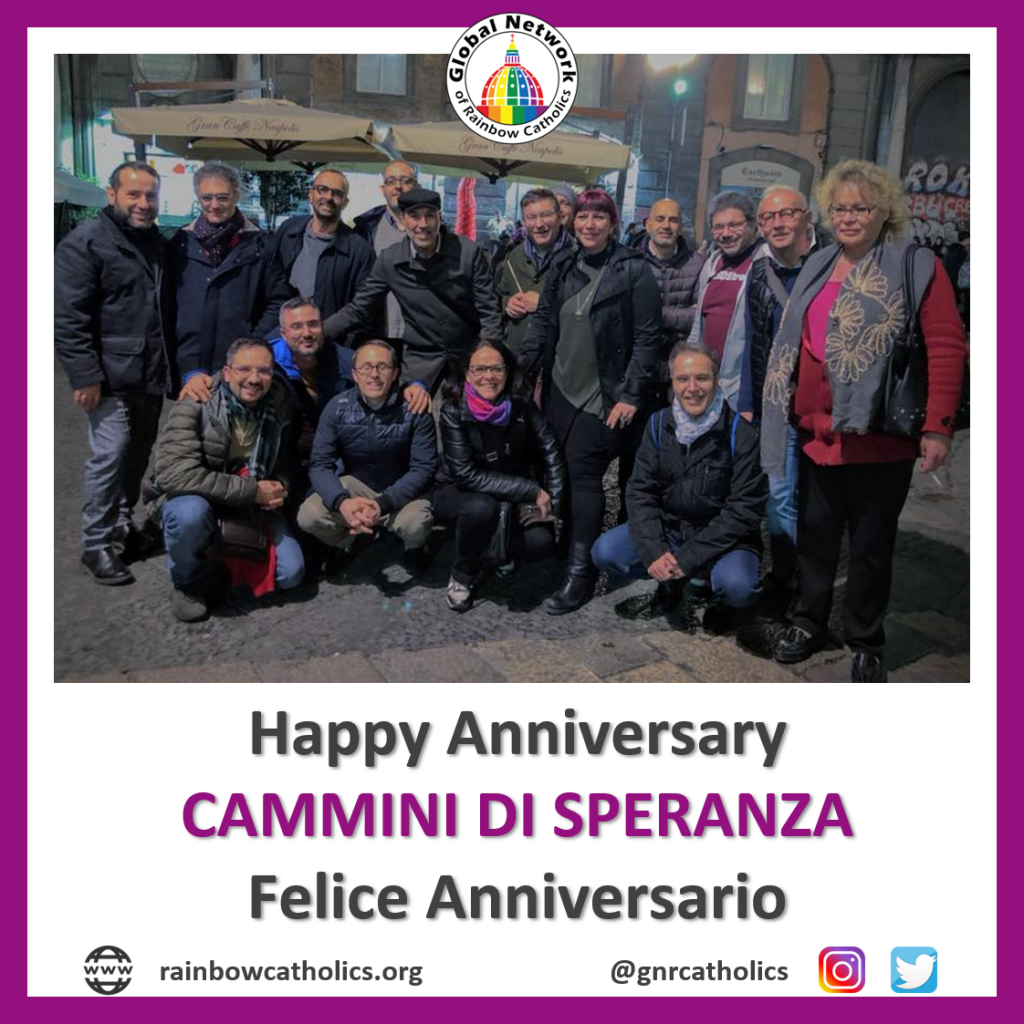 Felice Anniversario @camminidisperanza 🌈✝️ and to all the LGBT+ Catholic community in Italy! Check on Cammini´s website camminidisperanza.org their nearest community so you could be part as well of this big italian family. Will you join them?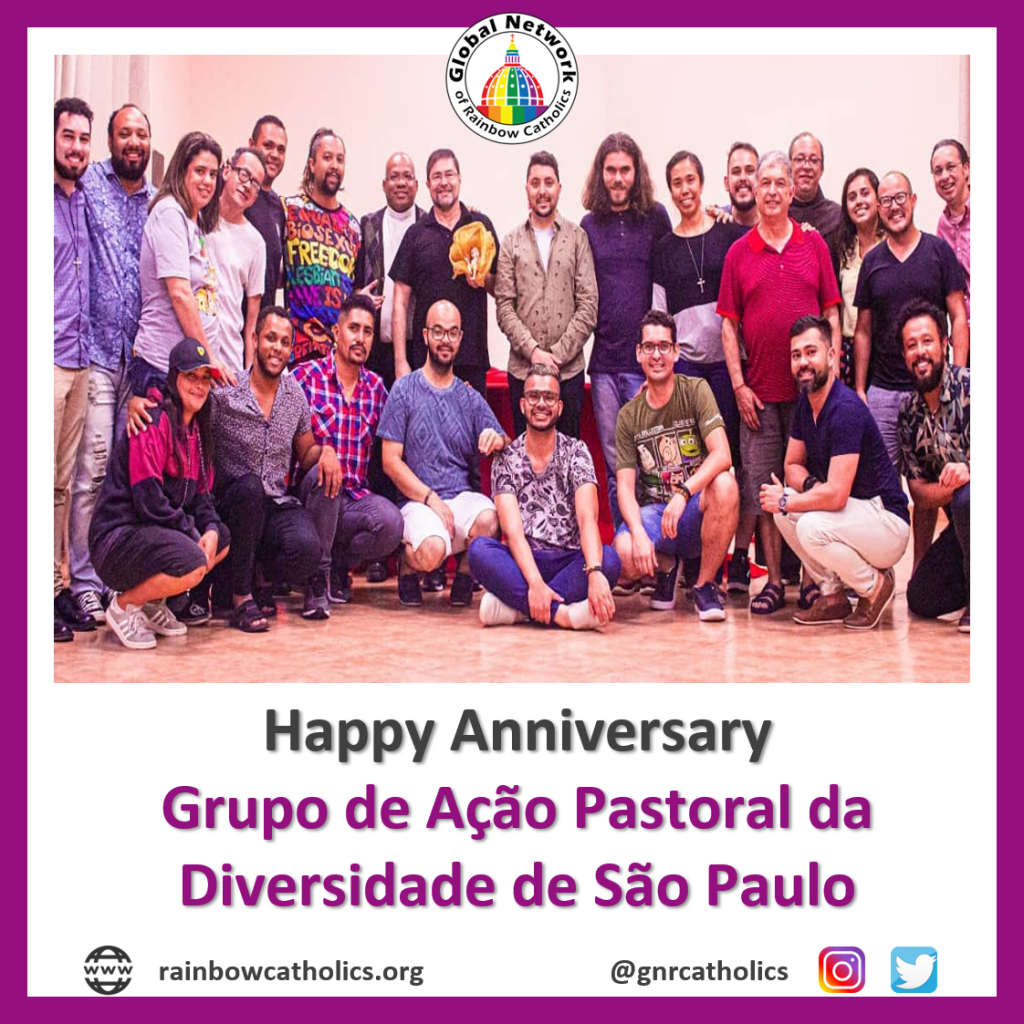 @gapd_sp 🌈✝️ celebrates their 10th Anniversary and we are here to congratulate them🥳! Whenever you are in Sao Paulo – Brazil – remember you have a welcoming place to receive you and your loved ones. Have you shared with them?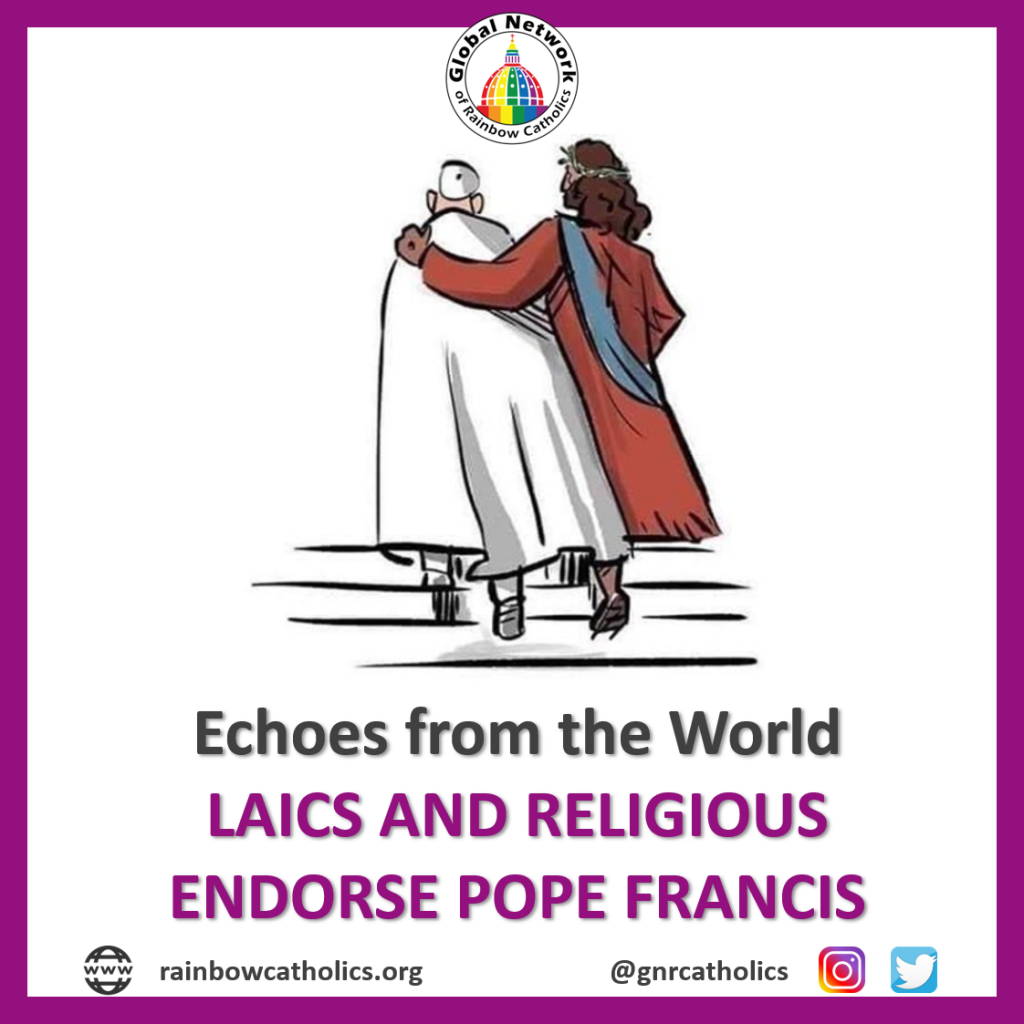 Pope Francis 👴🏼 supportive message 🌈✝️ in the Documentary "Francesco" keeps making an echo in the Catholic community and society. Find a few recommended lectures in today's post from newwaysministry.org , americamagazine.org , thetablet.co.uk, catolicosarcoiris.mx and crismhom.com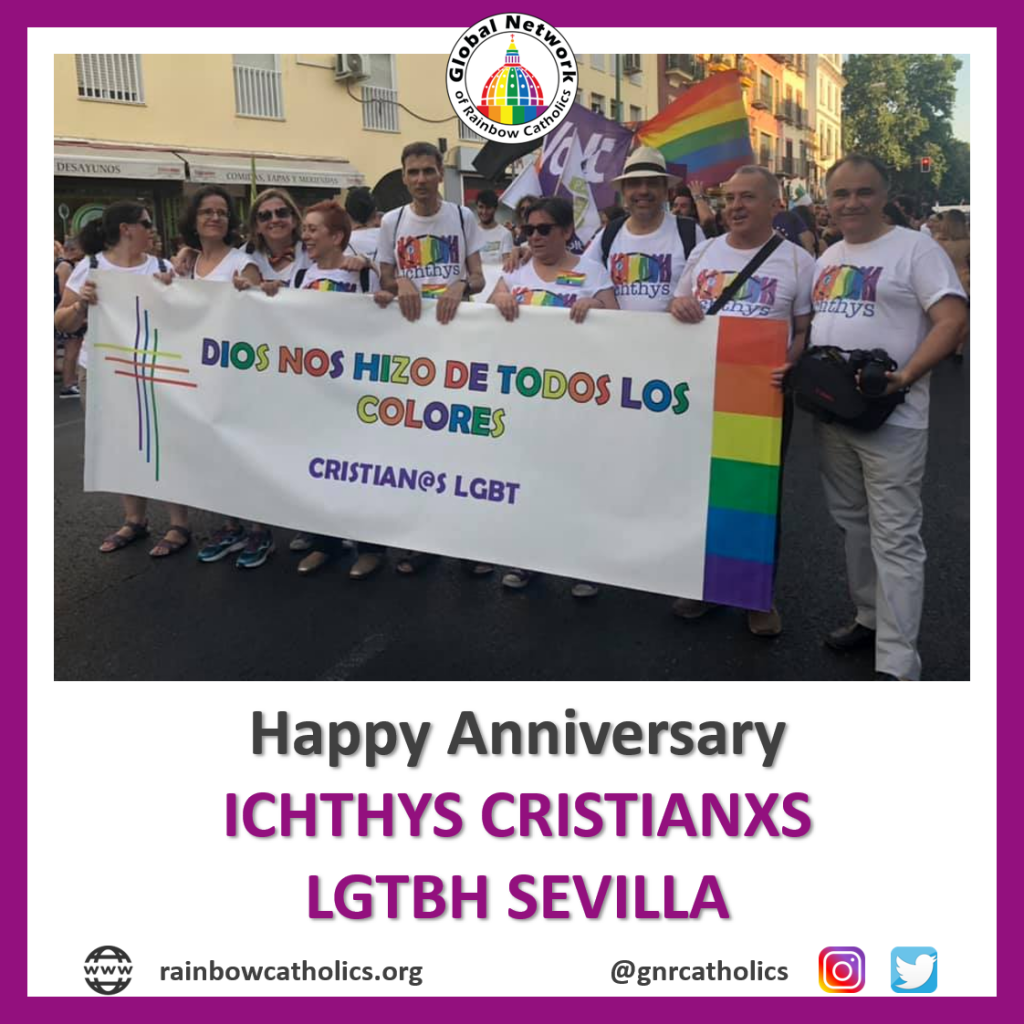 Congratulations🥳 to @ichthyssevillacristianxslgbth 🐠✝️🌈 on their 17th Anniversary. From the Beautiful Sevilla to the LGBT+ Christian community worldwide spreading The Gospel from Out of the Closet.
Newest Posts / November 2020 / October 2020 / September 2020 / August 2020 / July 2020 / June 2020 / May 2020 / April 2020 / March 2020 / February 2020 / Oldest Posts