Newest Posts / February 2021 / January 2021 / December 2020 / November 2020 / October 2020 / September 2020 / August 2020 / July 2020 / June 2020 / May 2020 / April 2020 / March 2020 / February 2020 / Oldest Posts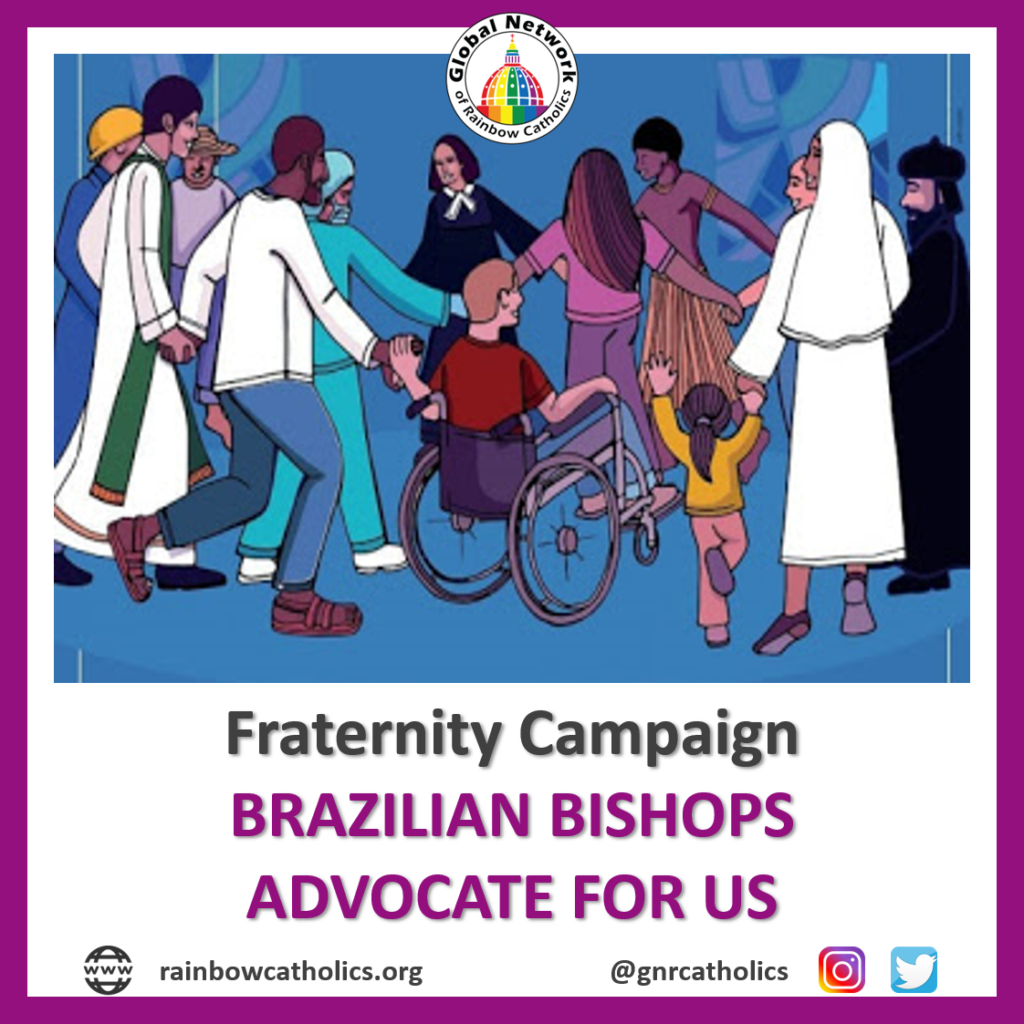 Christian churches in Brazil are promoting the 2021 Ecumenical Fraternity Campaign with the theme "Fraternity and Dialogue: commitment to love" and the motto "Christ is our peace: from what was divided, he made a unity". Get more info about the campaign on @redecatolicoslgbt and about its consequences here .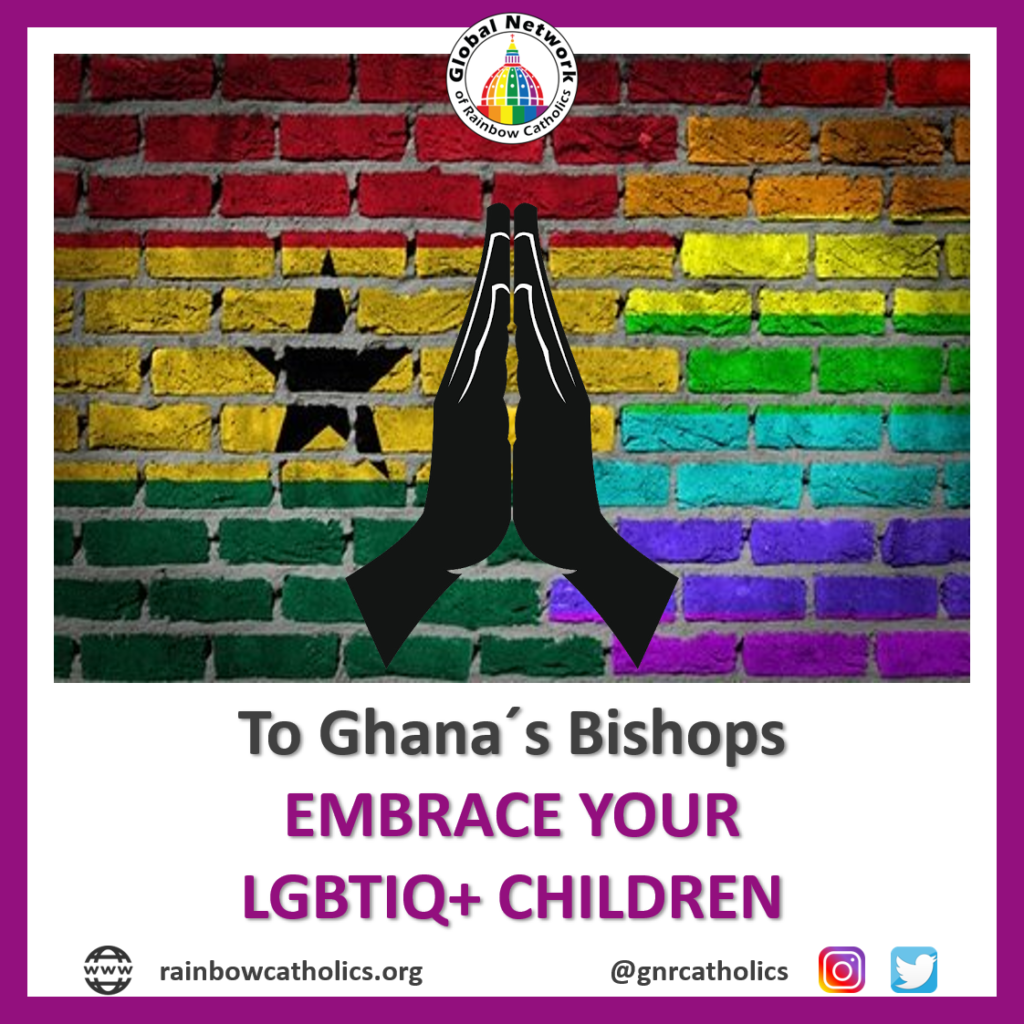 Our LGBTIQ+ siblings in Ghana need our support! Let's attend this weekend the Zoom Webinar "Africa LGBTI Catholics´ Response to the Ghana Crisis", hosted by GNRC Africa Representative Dumisani Dube to get more awareness of the current issues that has been sadly supported by the local Catholic Bishops. Saturday 27 by 6 pm Johannesburg Time (gmt+2), Zoom Channel 780 0602 42498 / Password V5uS4E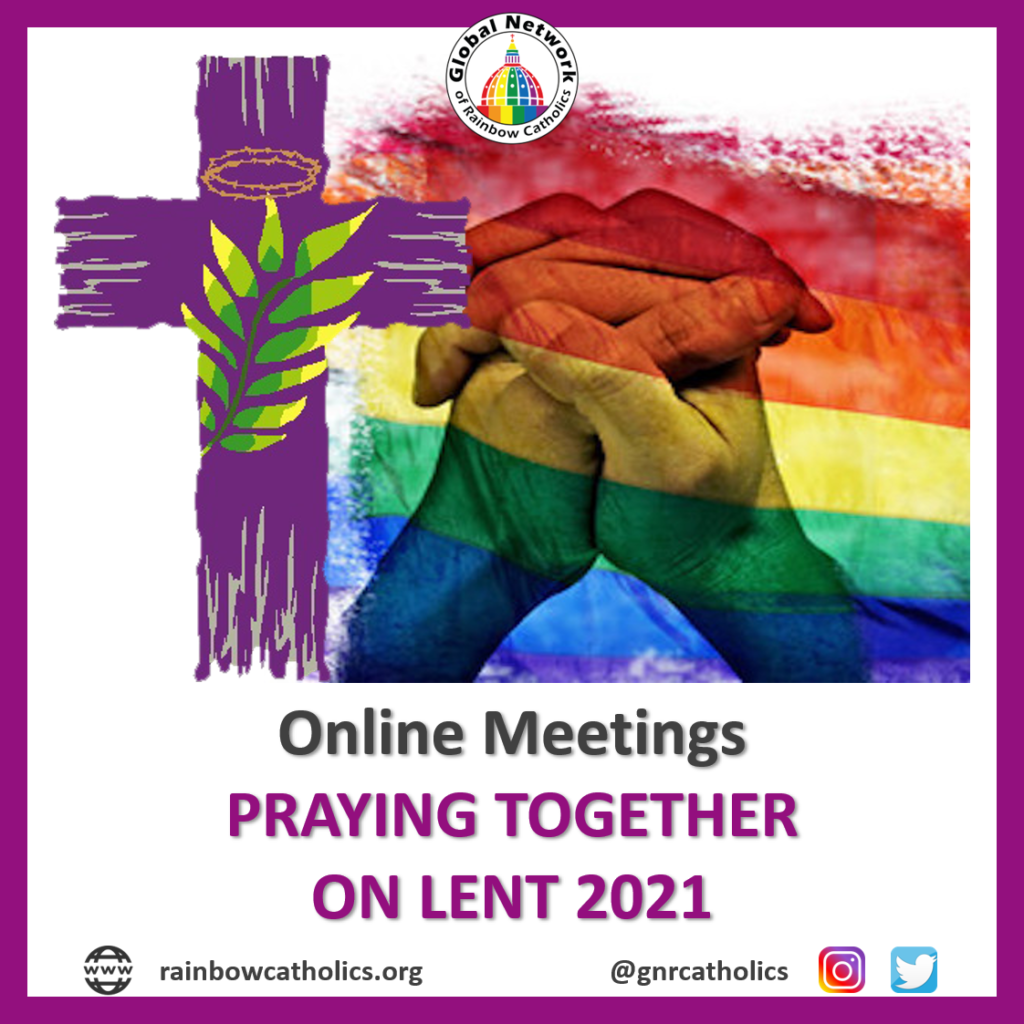 Our Rainbow communities keep sharing with us more ways to stay tuned to #lent2021 beyond the distance and physical limitations! Take a look at what @dignitysandiego , @gapd_sp , @gaplgbtiabompastor and our GRNC Contemplative Spiritual Formation group have for us.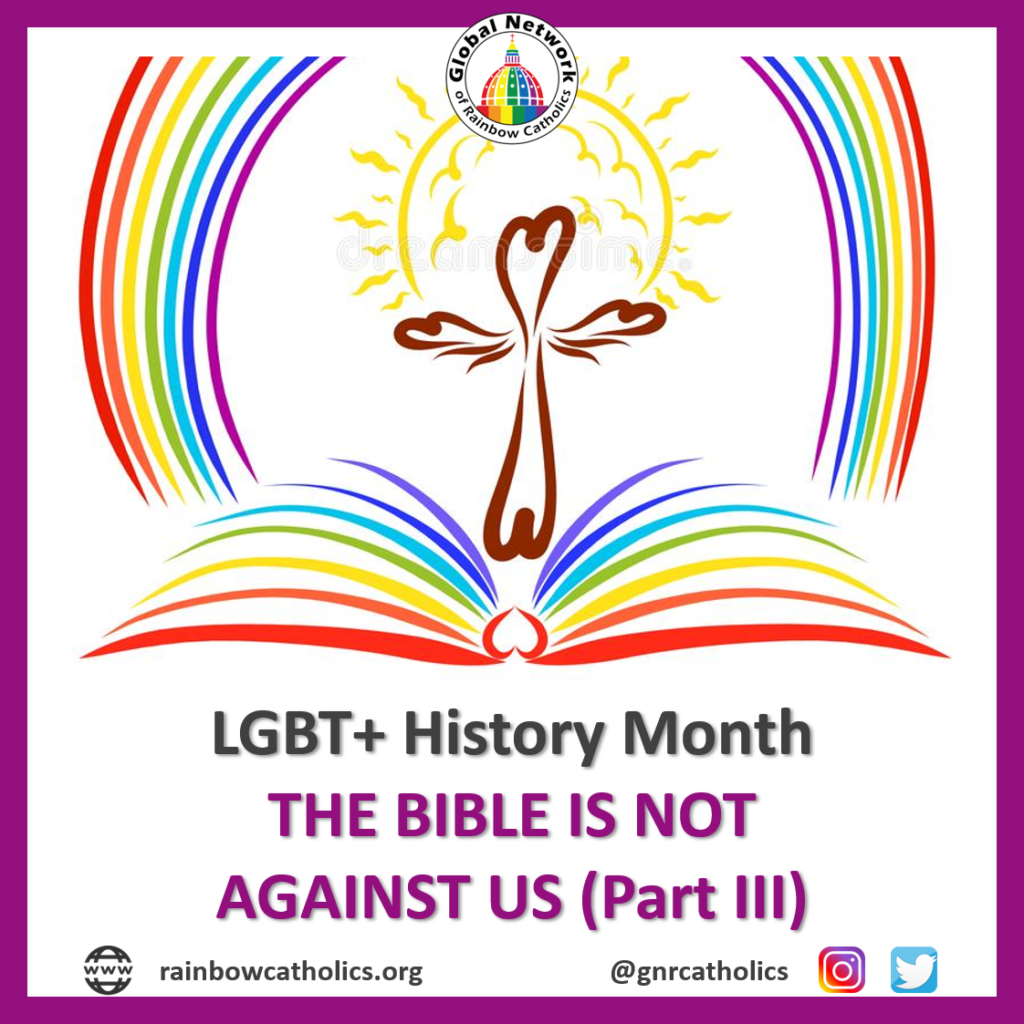 Did you know that the word homosexuality was introduced in the Bible just in 1946? After this introduction the Church started to promote homosexuality as "objectively / intrinsically disordered" and included these references in later documents such as the Cathecism, making a huge impact in all the LGBTIQ+ community.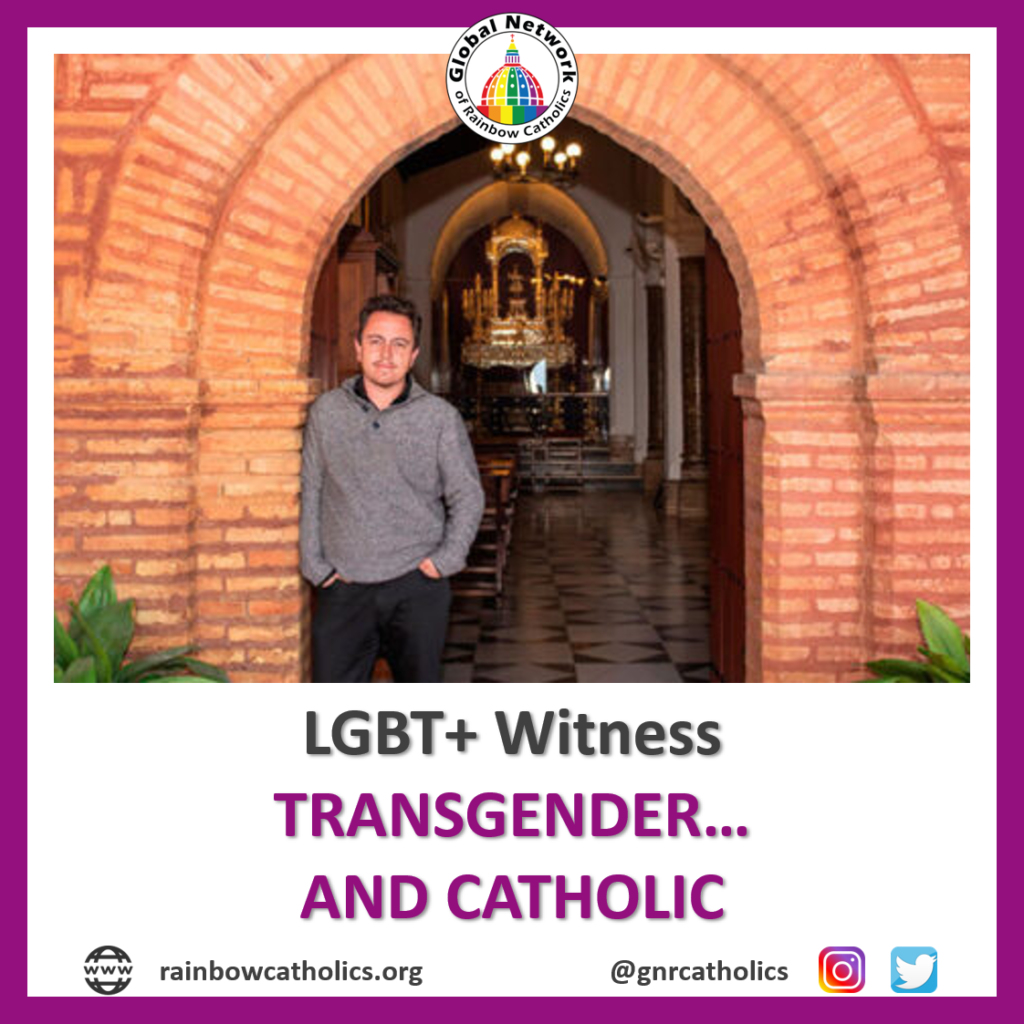 For Lucas: "Praying has been a balm in my sex change process," says this young man, who witness in an online magazine about his particular way of the cross. Read the full article here.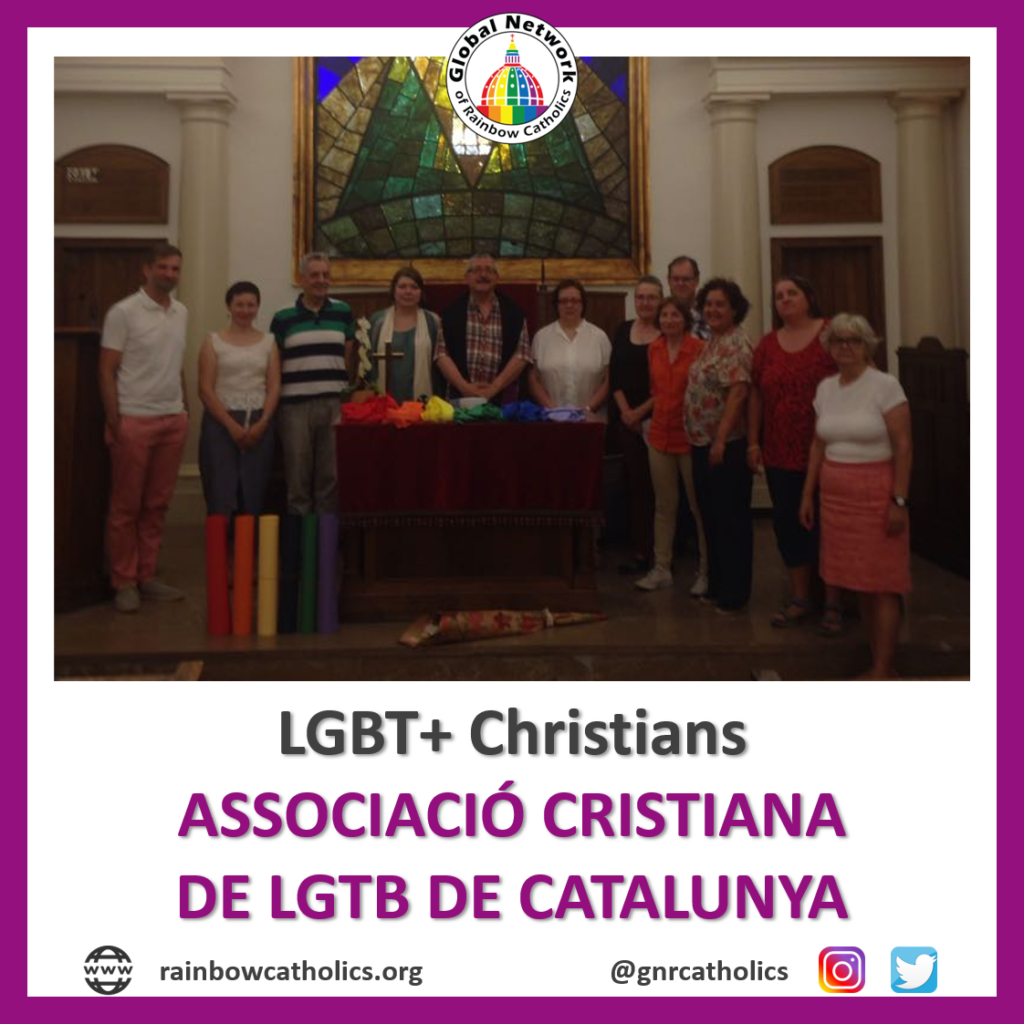 ACGIL has been part of GNRC since the beginning! Our dear friends from Catalugnia are open to welcome you with an open and full of rainbow spiritual hug. Are you part of ACGIL? More info on https://www.acgil.org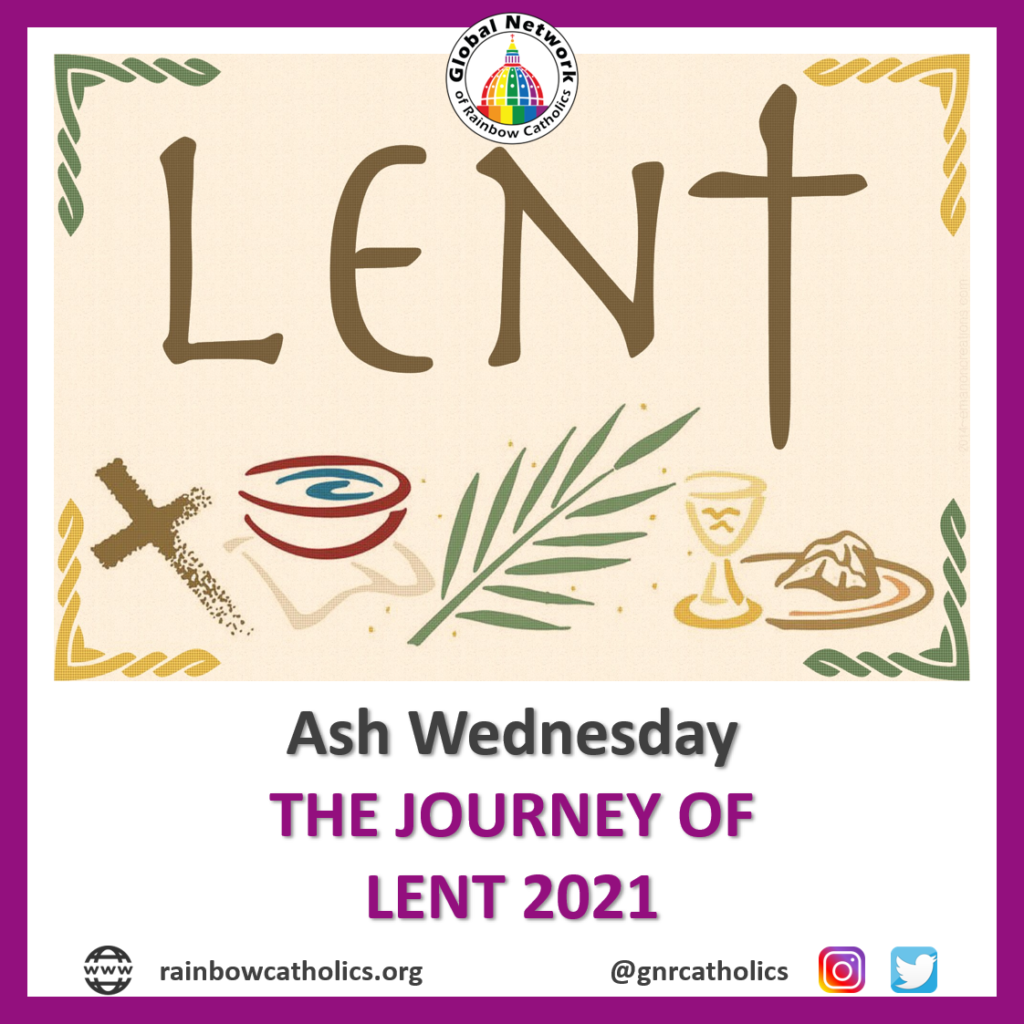 The Rainbow Catholics community has found new ways to celebrate #lent2021 . A virtual #ashwednesday celebration, weekly reflection meetings and the personal diaries of LGBTIQ+ Catholics are available for you to discover and share. Take a look in the alternatives that @newwaysministry @dignitylosangeles and lgbtcatholicswestminster@gmail.com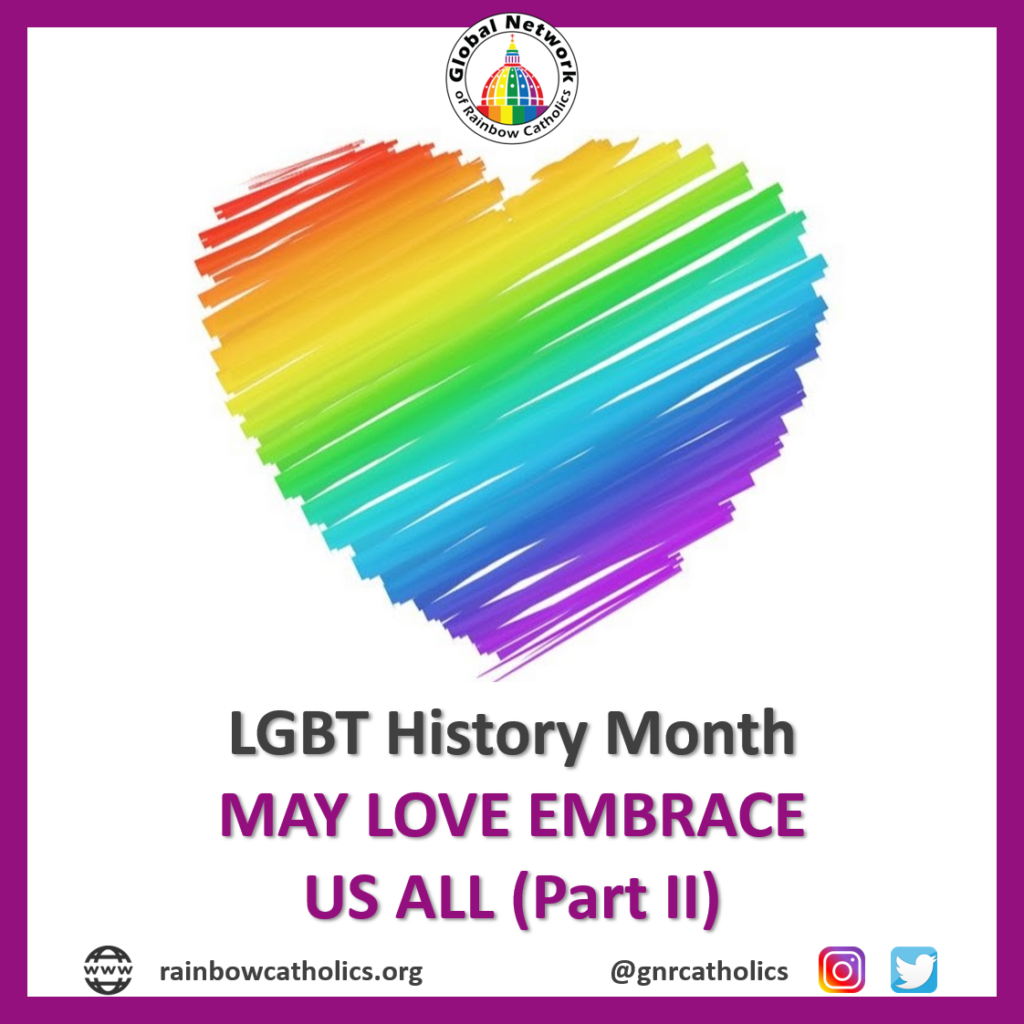 May LOVE ❤️🧡💛💚💙💜 embrace us all! It's Saint Valentine's Day and we'd like to remind how love was the seed that founded the Global Network of Rainbow Catholics in 2015. LGBT+ Catholics, friends and allies gathered for the first time to witness and talk about the many WAYS OF LOVE. Get more info on waysoflove.wordpress.com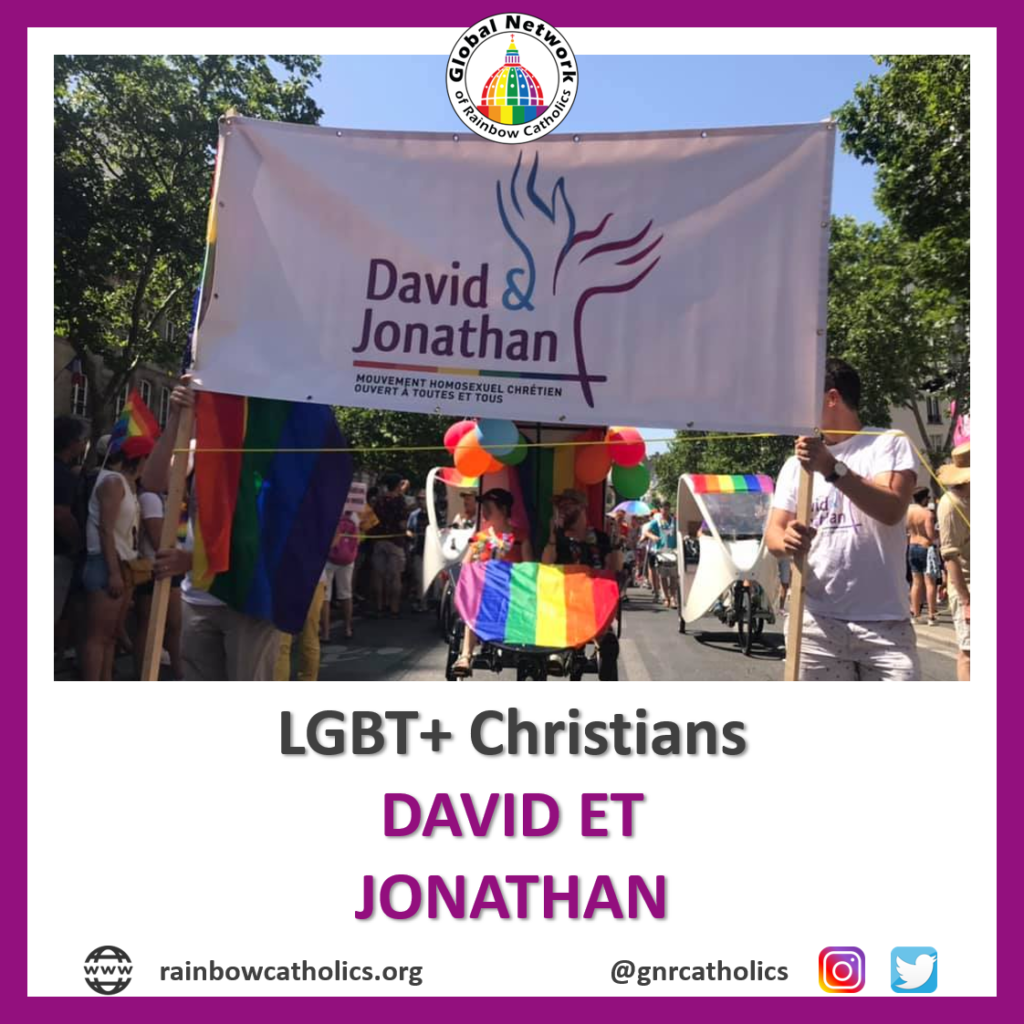 David et Jonathan has been part of GNRC since 2017! Our dear friends from France are open to welcome you in many cities across the country with a warm spiritual hug. Are you part of D&J? More info on www.davidetjonathan.com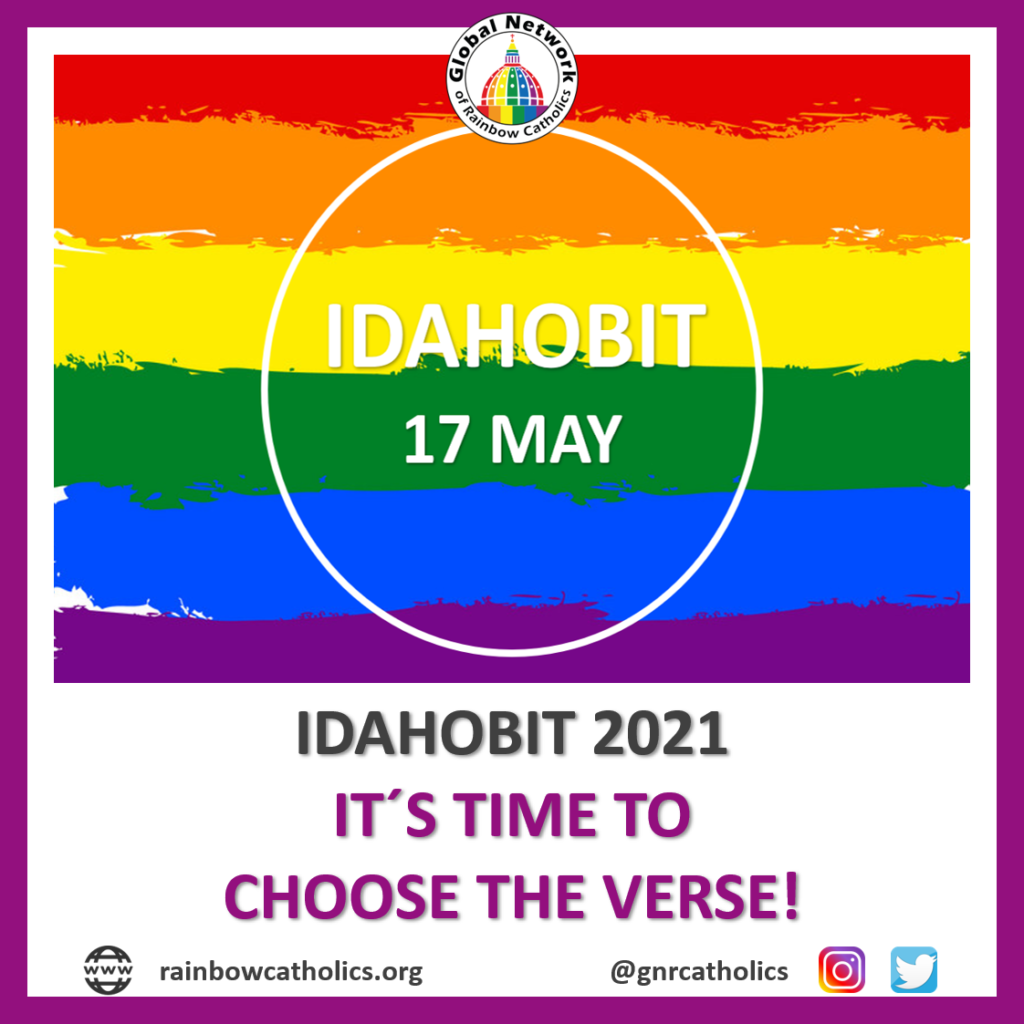 The IDAHOBIT 2021 Vigils are coming in May 2017 and now it's time to choose our main statement. Let's choose our unified call in an online form available on https://www.tinyurl.com/15ygfgtj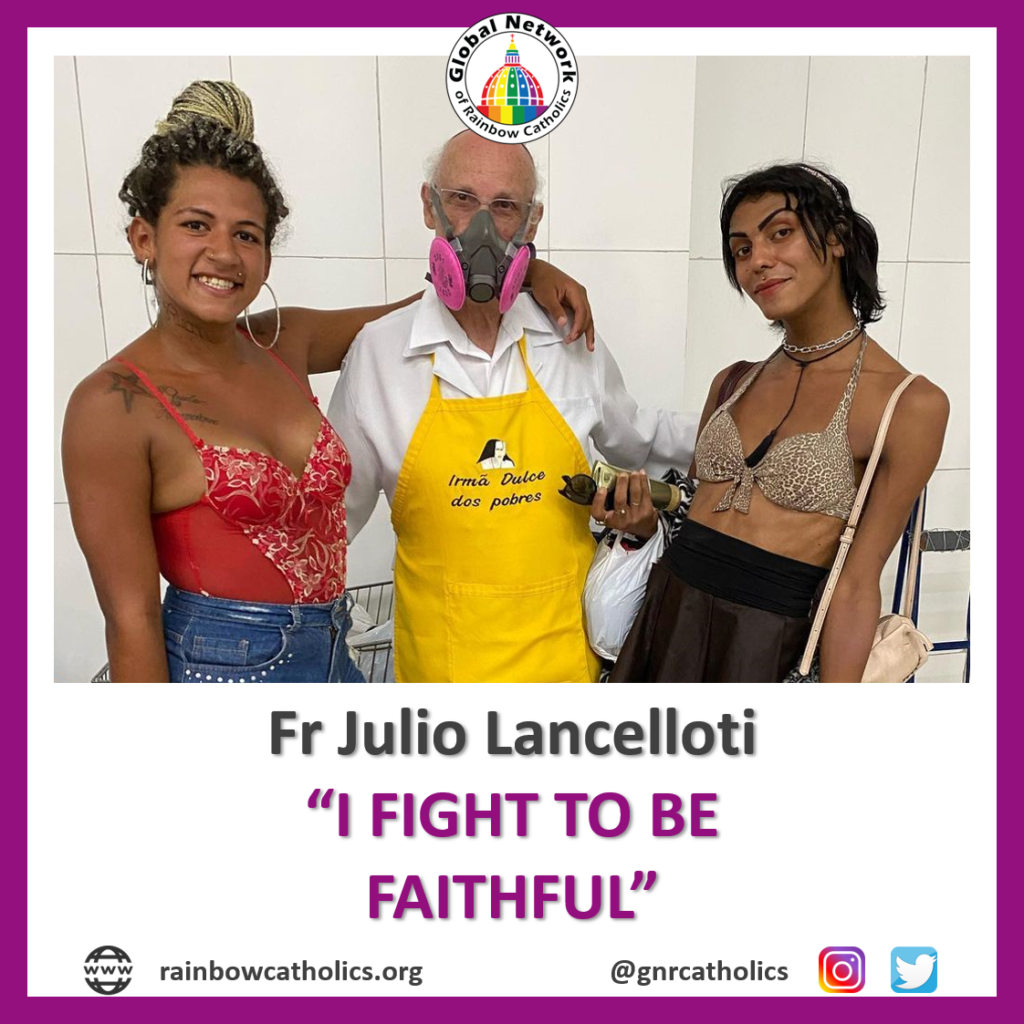 "I fight, and I'm sure I'll lose in all the fights I'm present … but I don't fight to win, I fight to be faithful!" declares @padrejulio.lancellotti . Let´s follow his example and recognise our siblings in the frontier. ¿What's our call as Rainbow Catholics for a more welcoming and inclusive Catholic church and society for those in need?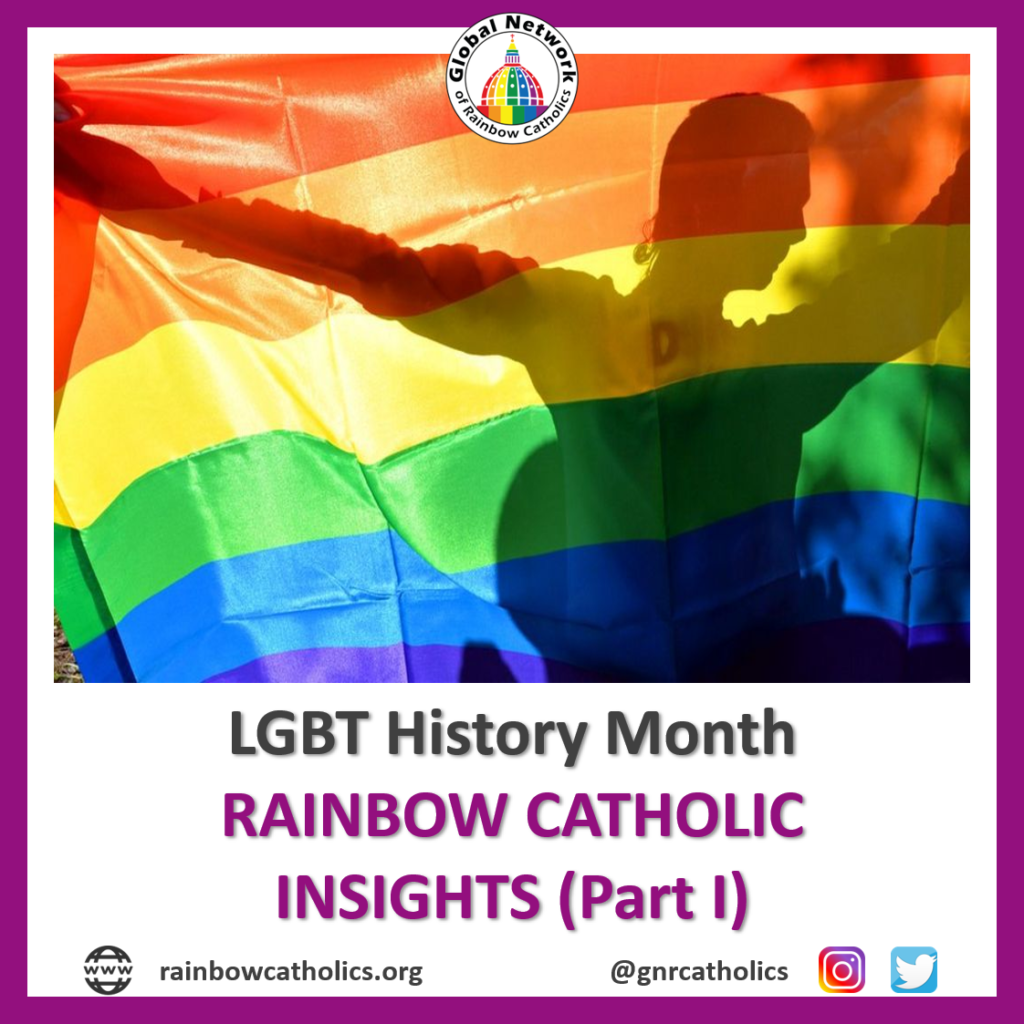 During LGBT History Month we´ll be recognising the presence of the LGBT Catholic community worldwide. Did you know that there are hundreds of Inclusive Catholic communities and many of them are part of GNRC? Are you in any of them? Check the full GNRC membership list here.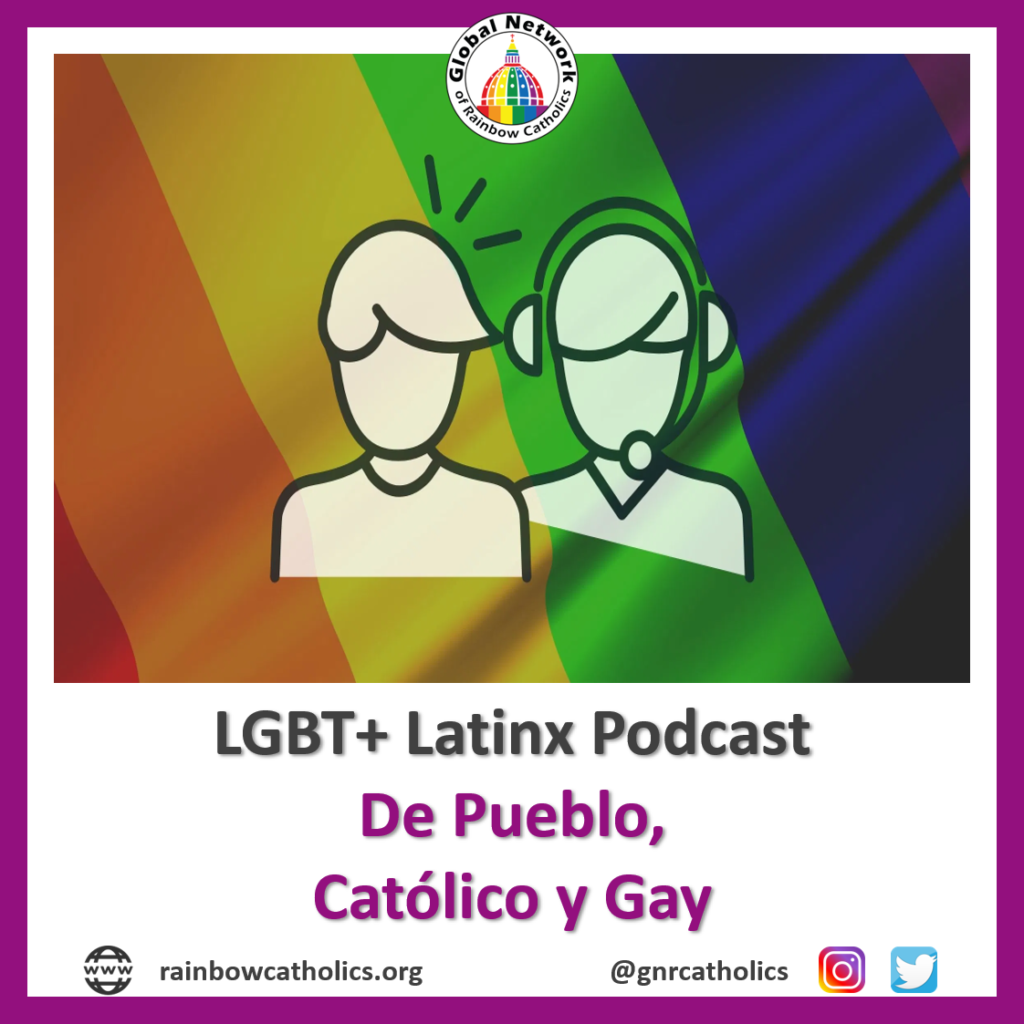 Podcasts are in the air and @DePuebloCatolicoyGay portray the intersectional approach of being Latinx, Catholic and LGBT+ in the USA and the Americas. Discover it on Spotify as "De Pueblo Católico y Gay"
Newest Posts / February 2021 / January 2021 / December 2020 / November 2020 / October 2020 / September 2020 / August 2020 / July 2020 / June 2020 / May 2020 / April 2020 / March 2020 / February 2020 / Oldest Posts